Ideal for SMEs and freelance
Generate all the accounting entries of your commercial activities, and download the corresponding files for the most used accounting programs.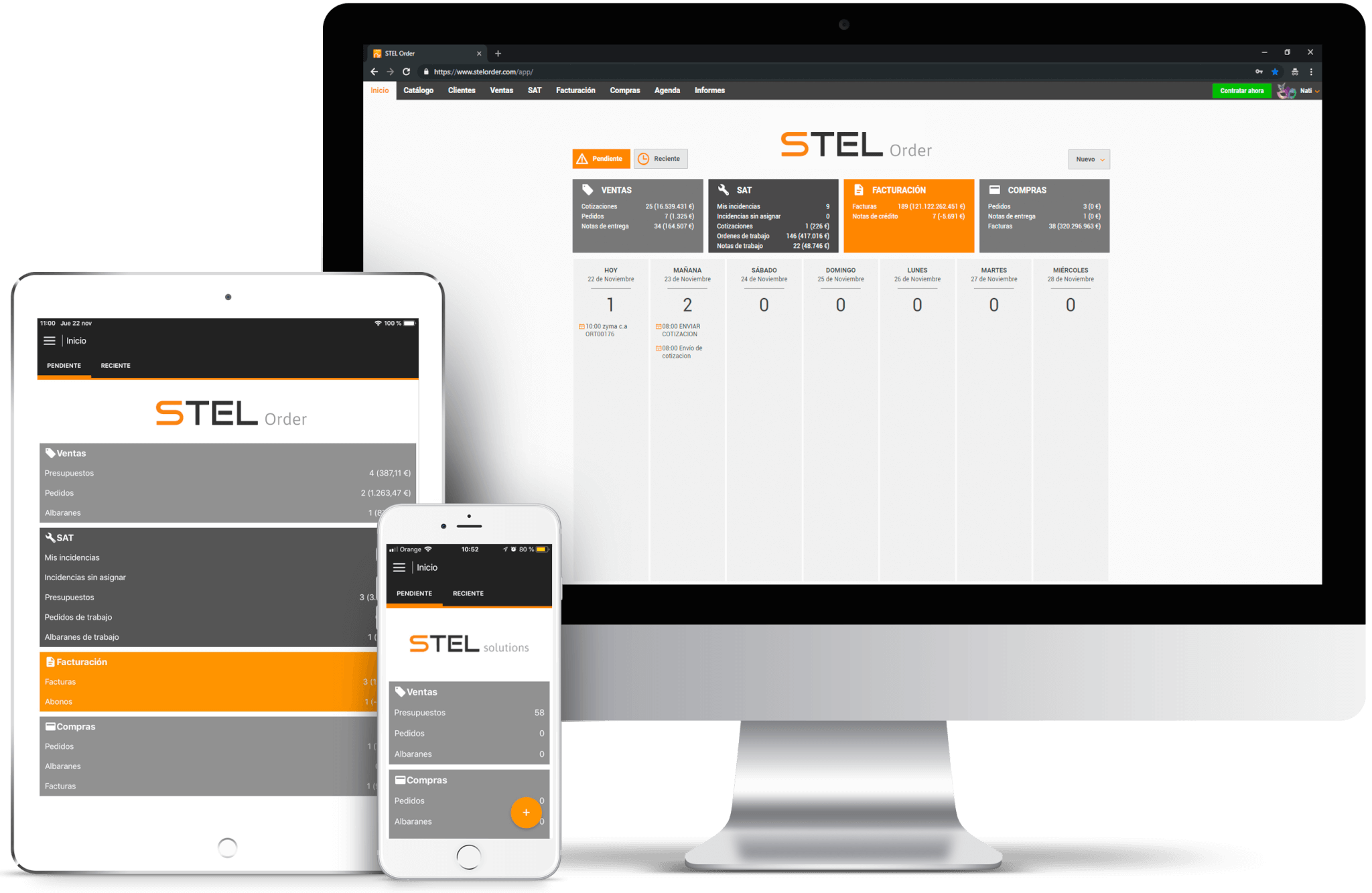 STEL Order it's a invoice and

management cloud softwar

e, created for

PYMEs

and

Freelancers

.
Support included. Free Trial
If in 30 days you're not satisfied we give you your money back.
Accounting transfer with STEL Order
Define your Accounting Accounts
Define your customers, suppliers, purchase, and sale of your products and services accounts, your taxes, your payment methods, and bank accounts.
Also, you can update through Excel or CSV all products, services, clients, and suppliers accounting accounts that you had configured in STEL Order before starting to use the accounting module.
Accounting Transfer
Define what elements you want to include in your transfers: sales and purchase invoices, sales and payment receipts and account entries or exists, download them and import them into your accounting program with a single click.
STEL Order is compatible with A3, Sage, Contaplus, Contasol, Aplifisa, Contages… besides having a standard Excel that can be imported into any accounting program.
Advisory Access
Forget about continuing to send the bills, PDFs, or photos of your expenses and other accounting information to your advisor, and dedicate yourself to make grow your business.
Thanks to the STEL Order cloud, your advisor will be able to access to your accounting information in real time and completely unattended to you. You have never before communicated to your advisor in this fluid and effective way.
Try our management software with all the support and help your need.
Some of the functionalities of the ERP online and mobile that revolutionizes the management of your business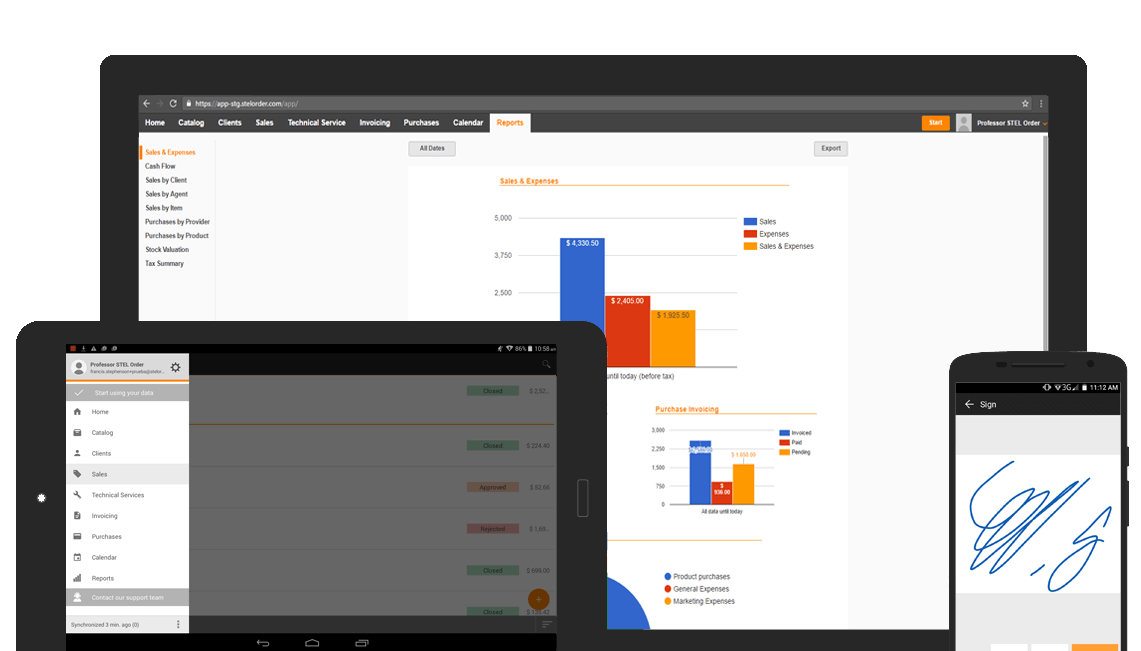 Online Catalog
An online and mobile catalog integrated into your ERP so that you could surprise your clients and sale anywhere.
Know more about this catalog online
Clients
With STEL Order CRM you will have all the information of your clients and potentials wherever you are.
Know more about this CRM online and mobile
Sales
The ERP where you can create estimates, orders, delivery notes, and invoices instantly. Eliminates paper and errors.
Know more about commercial management
Invoicing
Create your invoice in your mobile, tablet or PC. Know when your clients read them and collect faster by card.
Know more about how to do online invoicing
Purchases
Manage your suppliers, purchase orders, purchase receipts, purchase invoices, and other expenses from anywhere.
Know more about how you can optimize your purchases and expenses.
Online Calendar
STEL Order Calendar online it's ideal for planning and improve the communication and activities of your business.
Know more about the calendar online
Reports
Your ERP offers you all the information you need about your business and at the right time and way.
Know more about financial reports and management
Your bookkeeper in your STEL Order
Invite your bookkeeper into your STEL Order, and let access to the necessary information when its needs. Without paper. Without calls.  
Are too many the features of STEL Order that are thought for help you in your day a day of your business management.