ERP software for construction
Manage your construction or renovation company in the cloud and on your mobile.
You will be able to create projects relating invoicing, work reports, expenses and income and also check expected and actual returns.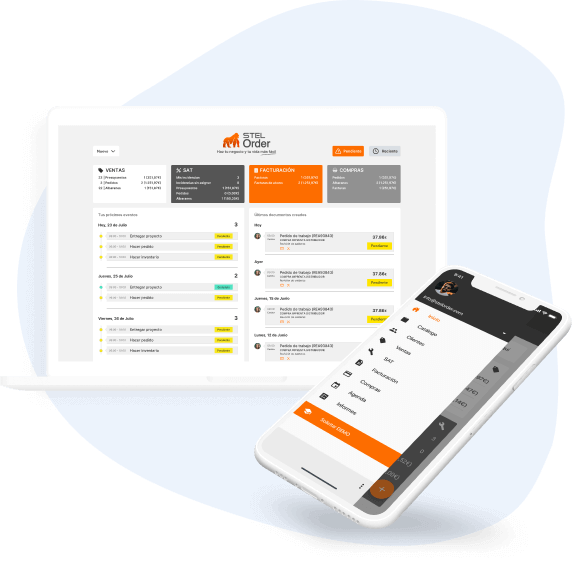 Management software for
construction companies


most complete

Wonderful
Works great for everything. It's stable, options and management for whatever you want. Highly recommended…
David – April 26th, 2021

Excellent service
An excellent application for managing your business. The team is very kind to solve questions
Carlos – June 18th, 2021

Very happy
The best ERP software we have ever known. More than excellent value for money, a technical support of 10…
Carmen – May 7th, 2021

Competitive price
I have been looking for more than 20 years for an app that gives me what STEL Order gives me, I have tried many and none…
Joaquin – May 23rd, 2021

The best ERP on the industry
The best way to manage my company, from the commercial area, through the technical service, invoicing…
Adrian – April 21st, 2021

Accessible via web and app
I have been using STEL Order for almost 3 years and it is a very recommendable option for most sectors…
Daniel – September 17th, 2019

100% recommend
The program is great, both the PC and mobile applications. We have been very happy since we started using it….
May 3rd, 2020
Our customers rate us 4.7/5

Based on over 1167 real reviews from Play store and App Store
STEL Order's app for construction companies is the best rated in its class on Google Play and AppStore.
Works with or without Internet access
All the information about your customers, wherever you are
Make delivery notes or work reports and collect the client's signature
Make invoices, send them by mail or WhatsApp and charge by card, from your cell phone.
Manage your incidents or alerts immediately
Take pictures and record audio to document your interventions
Manage your agenda to plan your day-to-day and your team's
Your business at a glance with real-time reports
Keep track of projects and link budgets, purchases, delivery notes and obtain clear profitability for each of them.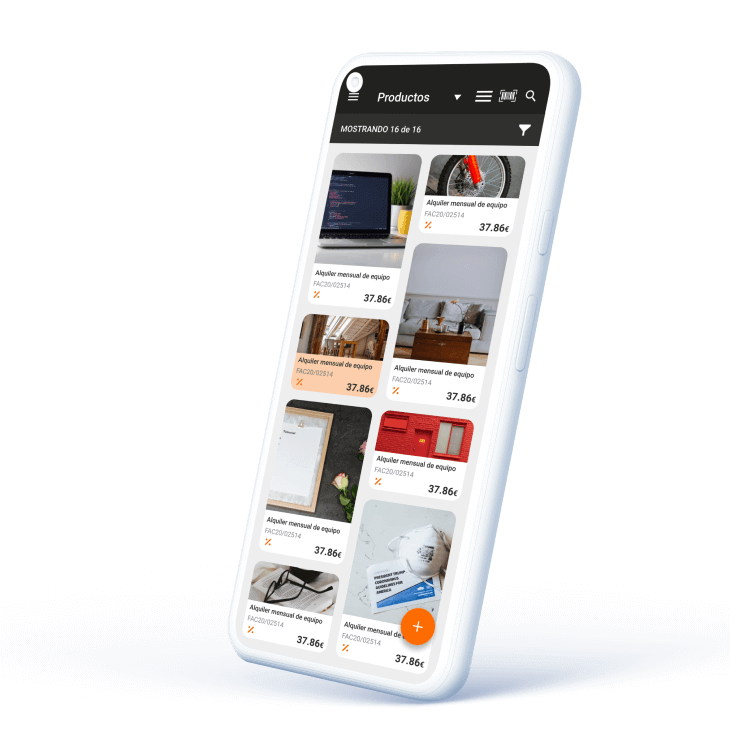 Assistance during your contract
We show and teach how to use STEL Order at all levels of your company:
Managers
Administrative
Technicians and other employees
Also, invite your advisor.
Support included for all your equipment
before and after hiring.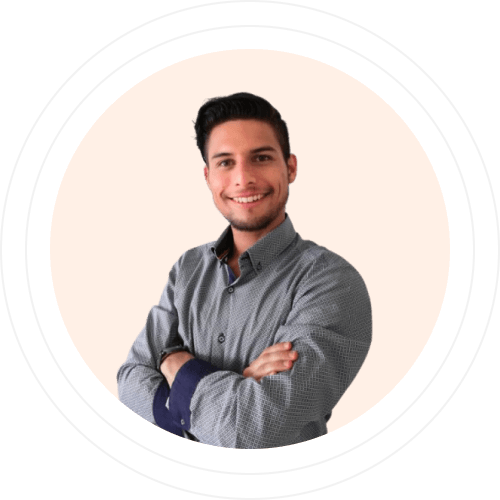 Simplify your company's management with STEL Order
If you don't love managing your business with STEL Order we will give you your money back
The best rated
construction

and

renovation

management software on the market

STEL Order is the cloud-based ERP software for construction or construction management companies that allows you to manage and synchronise all processes, control on-site stock, personnel and also reduce costs.

In this way, STEL Order is positioned as the ERP software alternative for construction companies that need to manage civil, public and private works and even refurbishments, being able to control the total stock of materials, machinery, purchases and financial reports on the company's situation in real time.

In STEL Order ERP for construction and renovation management companies you will be able to create:
Tailor-made quotations: present quotations in just a few clicks, reducing the time spent and avoiding errors.
Global reportson the company's financial situation in real time.
Payment reminders to customers in arrears. You will be able to send a personalised and automatic email to all customers in arrears.
Advantages of using STEL Order's management software for construction companies
Control works or renovations with projects
Ideal for any type of specific actions defined as installations, construction work, refurbishmentor any type of project.
Attach and manage events, quotes, delivery notes or invoices from anywhere to increase document traceability.
It plans the project and monitors the status of the project as well as its profitability and detailed costs by means of reports.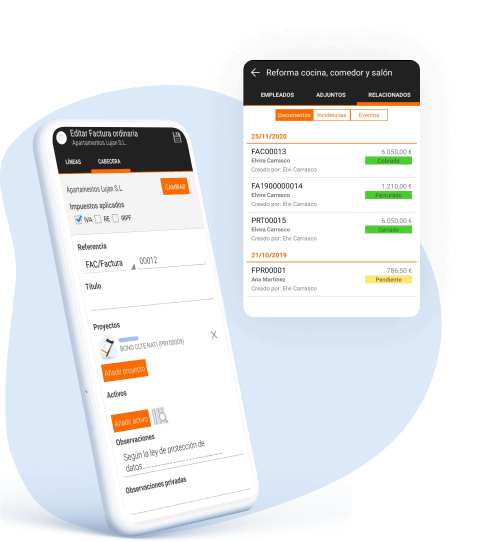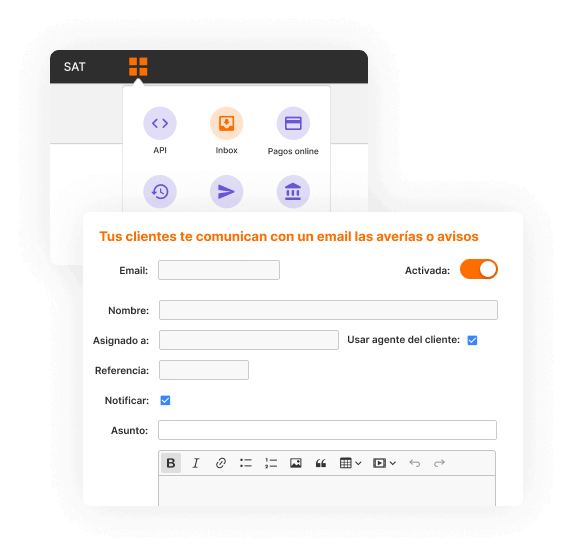 Turn your e-mails into incidents with STEL Order Inbox
With STEL Order Inbox, all the emails you receive, to the email address of your choice, or from the contact form on your website, will be automatically converted into incidents to be dealt with within the software.
Invite your clients to inform you by email about breakdowns, warnings or incidents.
Save time in the management of your construction company.
Connect your technicians
Have your technicians connected to your office wherever they are.
Have your technicians located in real-time; you can assign incident or alerts to the nearest one via mobile phone.
Customise your technicians' roles so they only access the information they need. From the mobile application or from a computer, you will be able to customise it within the programme for builders.
Customise your technicians' roles so they only access the information they need.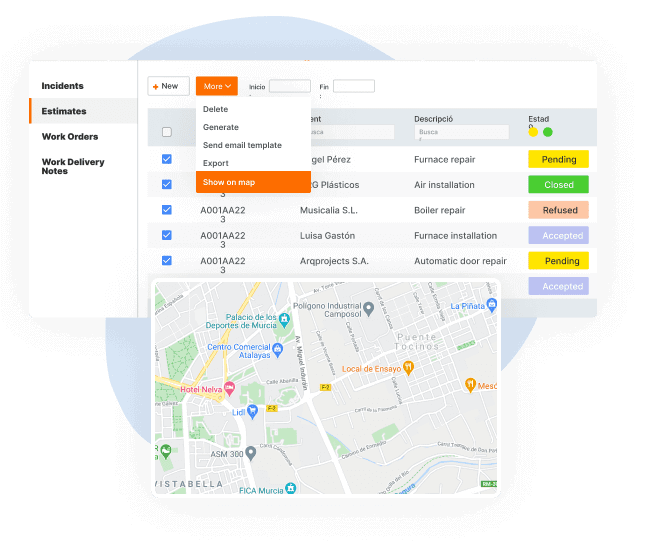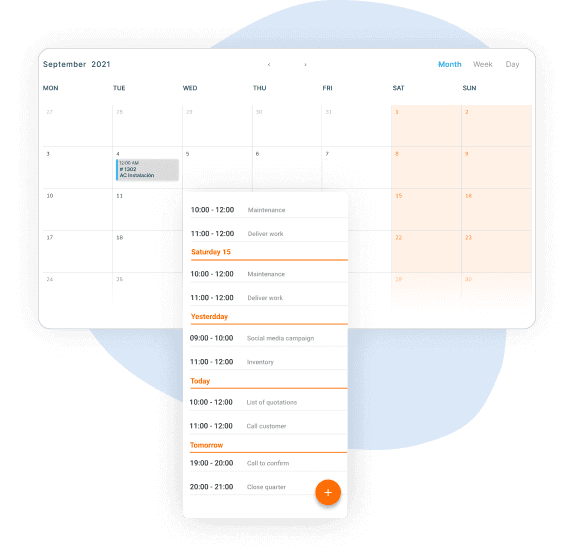 Shared agenda
Shared agenda and automated tasks for preventive maintenance.
You have at your disposal a shared event and task center with which to plan your company's work.
Create work schedules and share them with your technicians.
Attach photos and other documents to your diary. Save time, clear mistakes andimprove communication within your company with the STEL Order smart agenda, you will achieve effortless and powerful incident management.
Assets in customers
You have the inventory of equipment or assets installed in customers and on which you have to manage preventive and corrective maintenance.
Display your catalogue of products, services, spare parts, and accessories on your mobile phone or tablet.
Use the STEL Order online and mobile catalog to provide all your technicians with the technical information they need to carry out their work installation manuals, photographs of installations, and spare parts.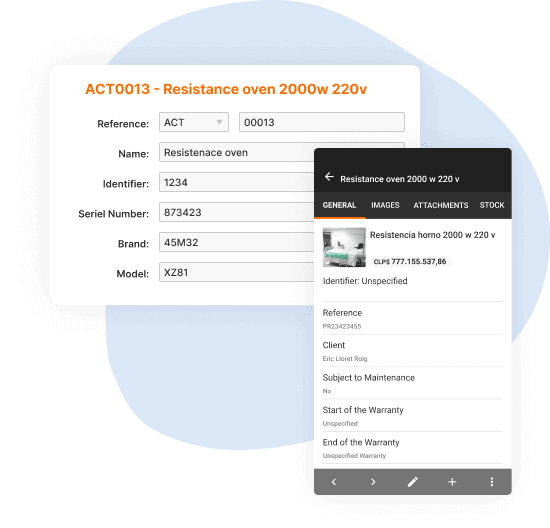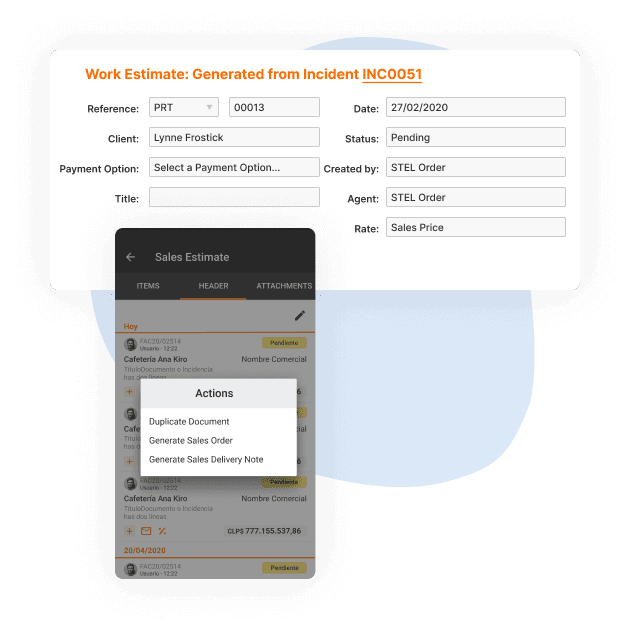 Winning quotes that turn into work orders
Get more done in less time.
You and your technicians can generate estimates or work orders in front of your customer, including parts used, labor, travel, remarks and other information.
Collect the signature on documents with your cell phone or tablet on your documents. Collect the signature on documents with your cell phone or tablet on your documents. At that time, the central office will already have the document in real time without errors.
Generate any commercial document from the quotation with a single click, from the office or at the incident site, synchronized in both cases.
Your company does not stop even if you are offline
When we created STEL Order it was clear to us that it had to work perfectly whether or not you had an Internet connection.
So, if you work in a basement or in places without coverage, do not worry, show your catalog, make invoices, quotations, delivery notes, create calendar events and check the balance of your customers even if you do not have connection at that time.
As soon as you regain internet connection, all data will be synchronized automatically and without errors.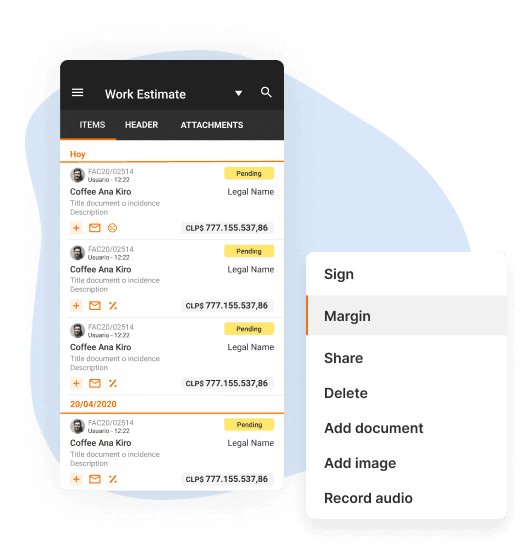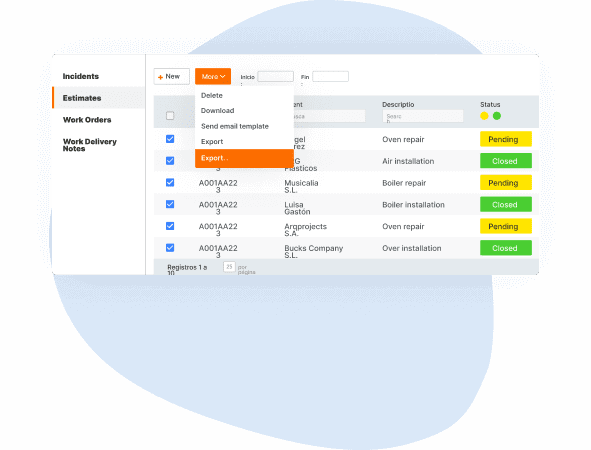 Work reports, delivery notes and invoices at the click of a button
Reduces and simplifies office work
You will instantly receive the delivery notes or work reports ready for invoicing with a click of a button.
Collect and digitize your customers' signatures on all your delivery notes or work reports directly on your mobile or tablet as soon as you finish the job.
If you need to, you can print your documents (invoices, quotes, orders and delivery notes) from your own cell phone or tablet, using a portable printer.