Periodic invoicing plan for your company
Automatic tasks will allow you to optimize the process of both creating recurring invoices and planning maintenance schedules. In settings section, a new option has been added – "automatic tasks".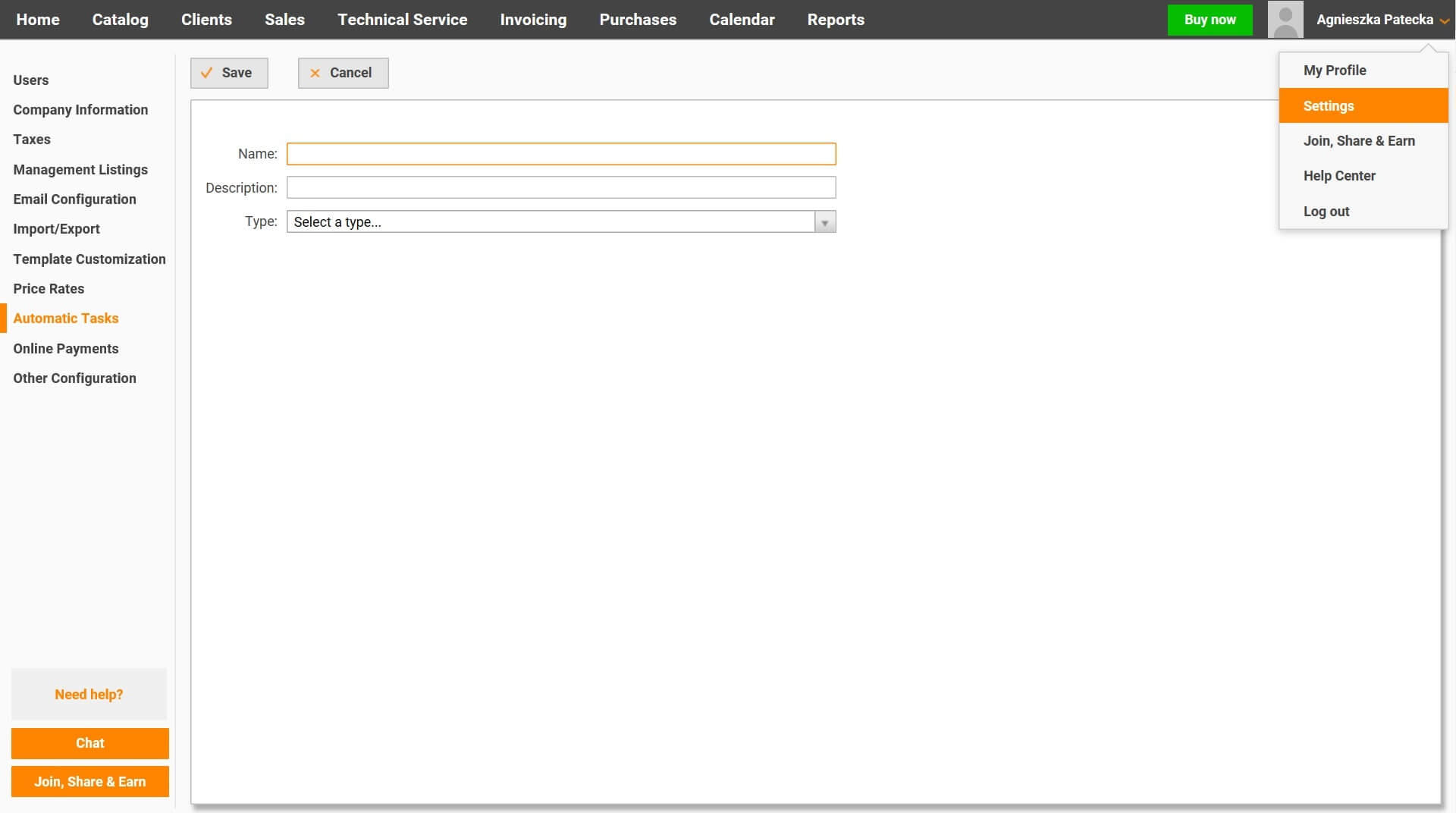 In order to create new automatic task, we should write its name, description (optional) and select what type of document it applies to.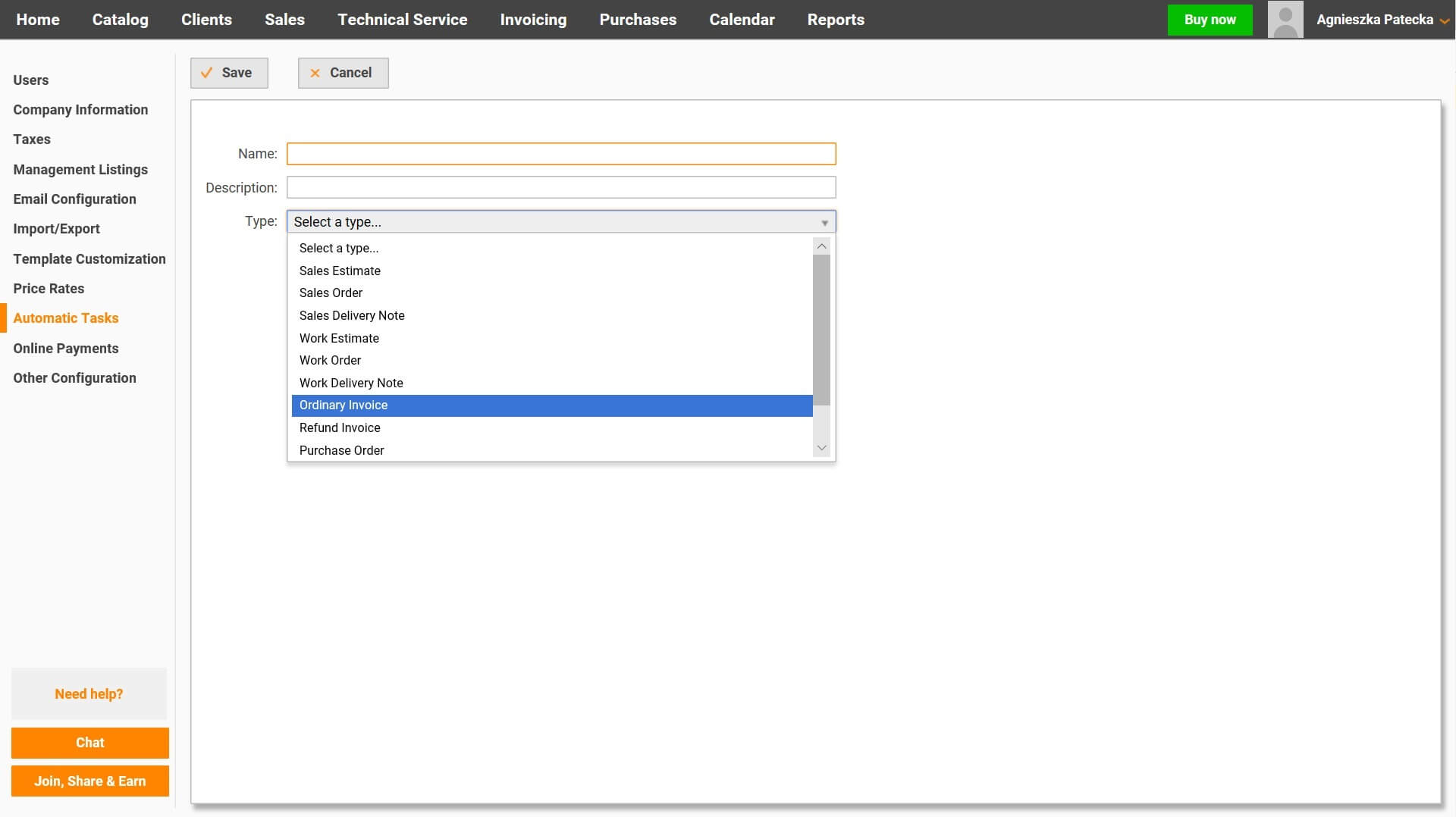 Once we select respective document, in this case it is an ordinary invoice, a new window will open and we'll add more information.
In a "More information" section, payment option and prices are selected. In "Prices", we can select between "maintain the prices of the items" or "update the prices according to catalog, rates and client prices". If we select the last option, special prices and client rates will be taken into account when creating an invoice.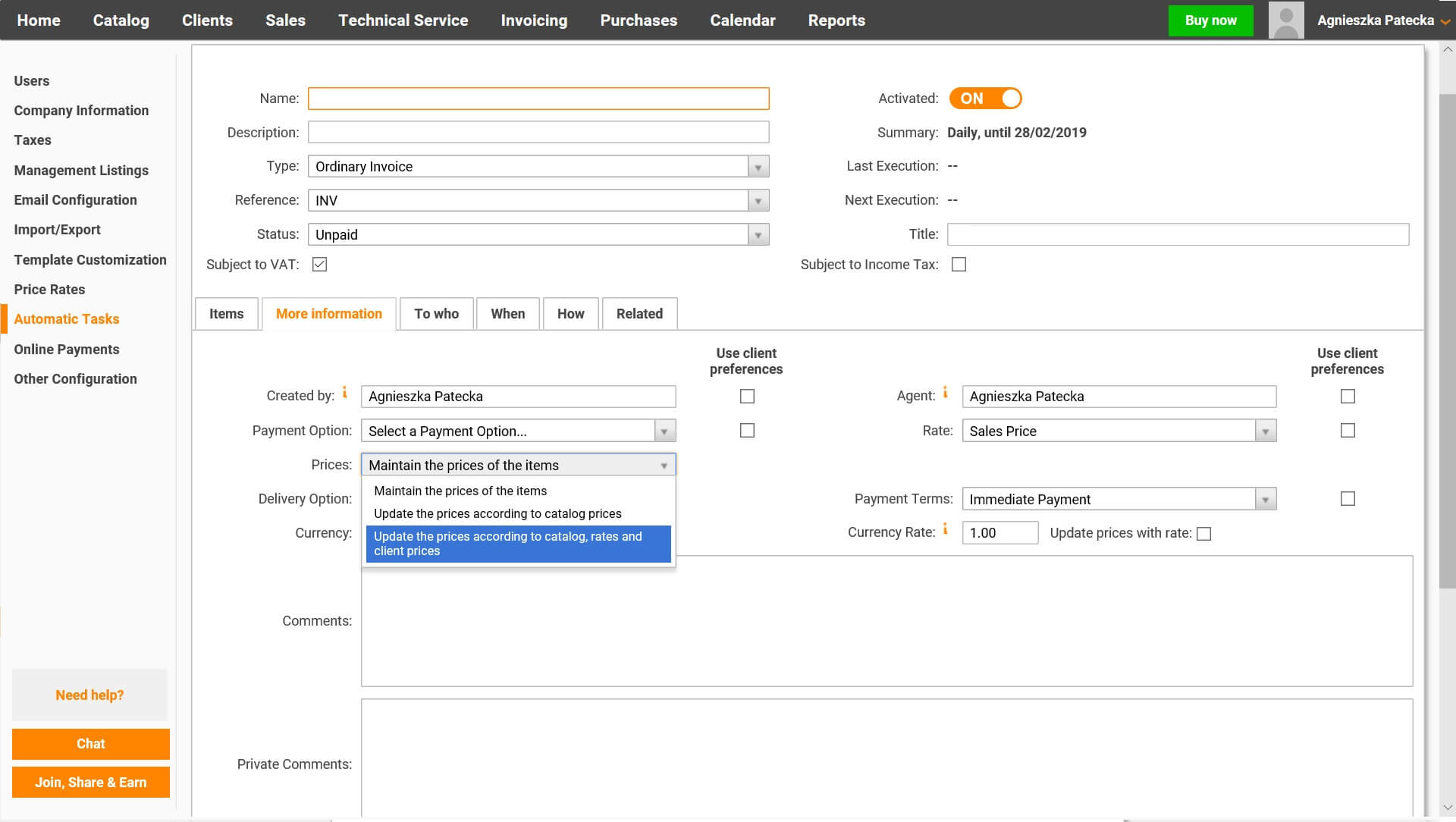 In the next tab "To who", you can select the clients who are subject to the recurring invoice you're creating. Billing address will be uploaded automatically. Moreover, you will be able to attach this client's assets.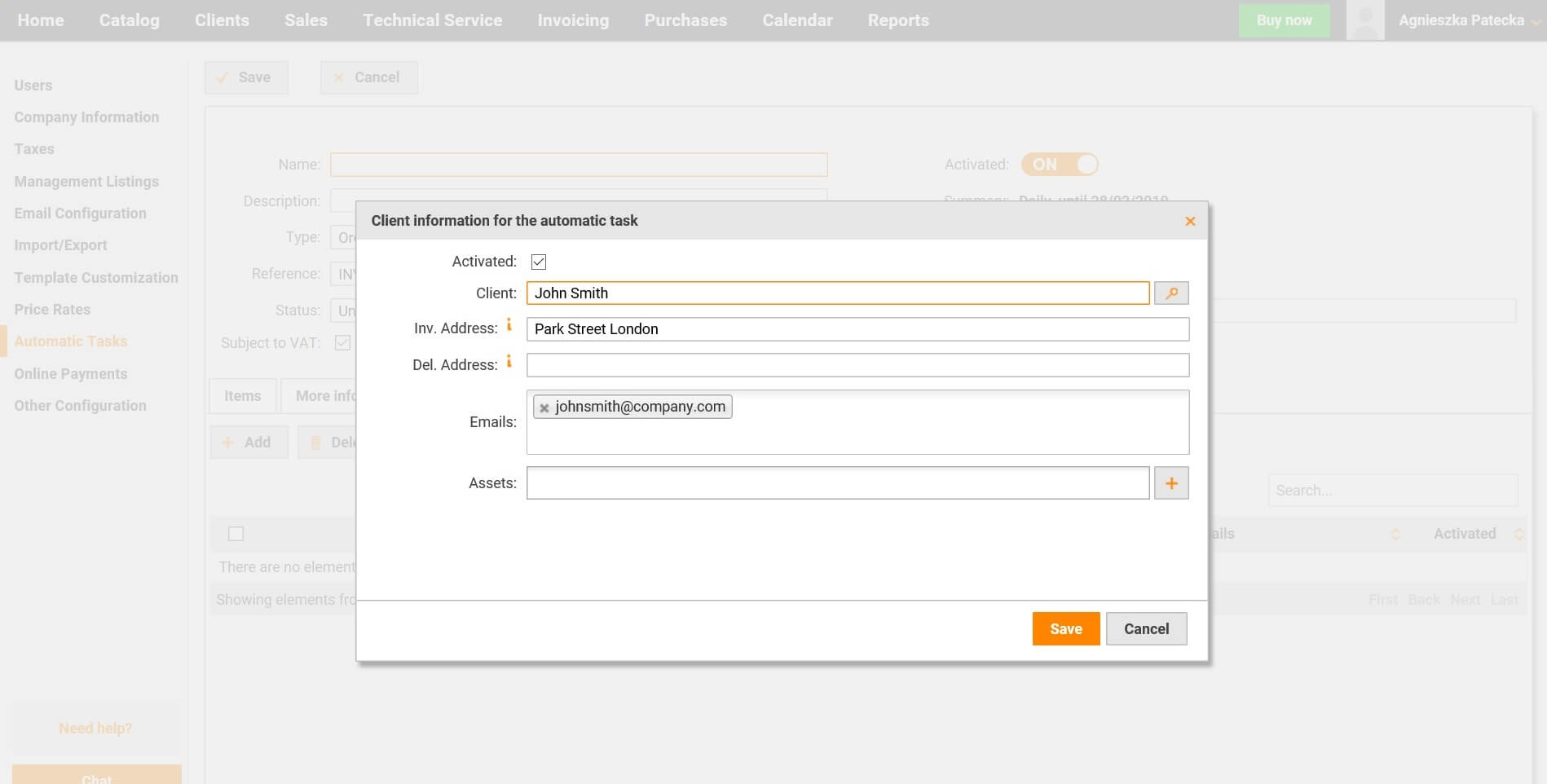 In a "When" tab, we can define the repetition schema for creating the documents.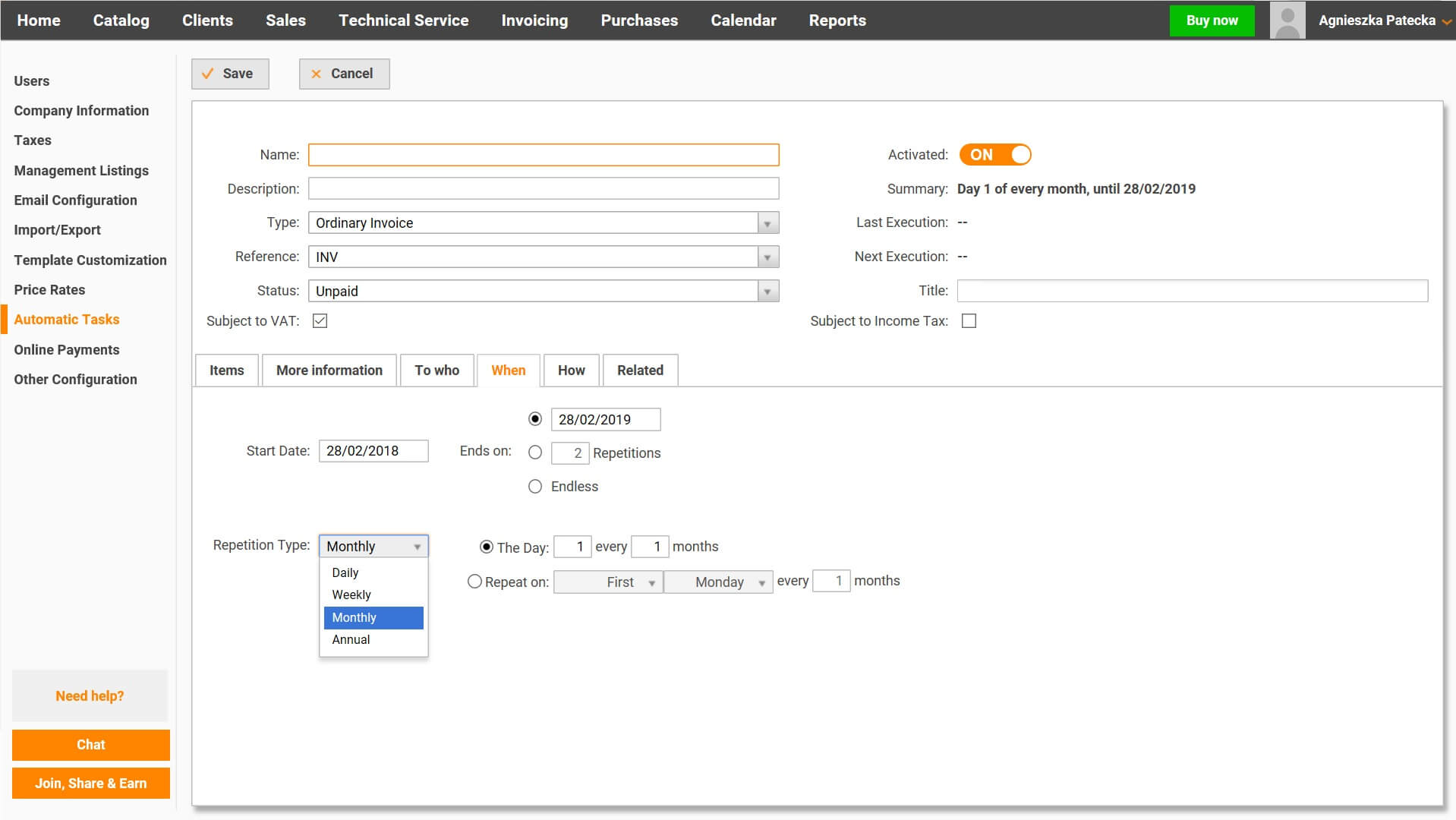 In a "How" tab, we can specify whether we only want to create an invoice or create it and send it automatically via email. If we decide to send it, we have to define further details.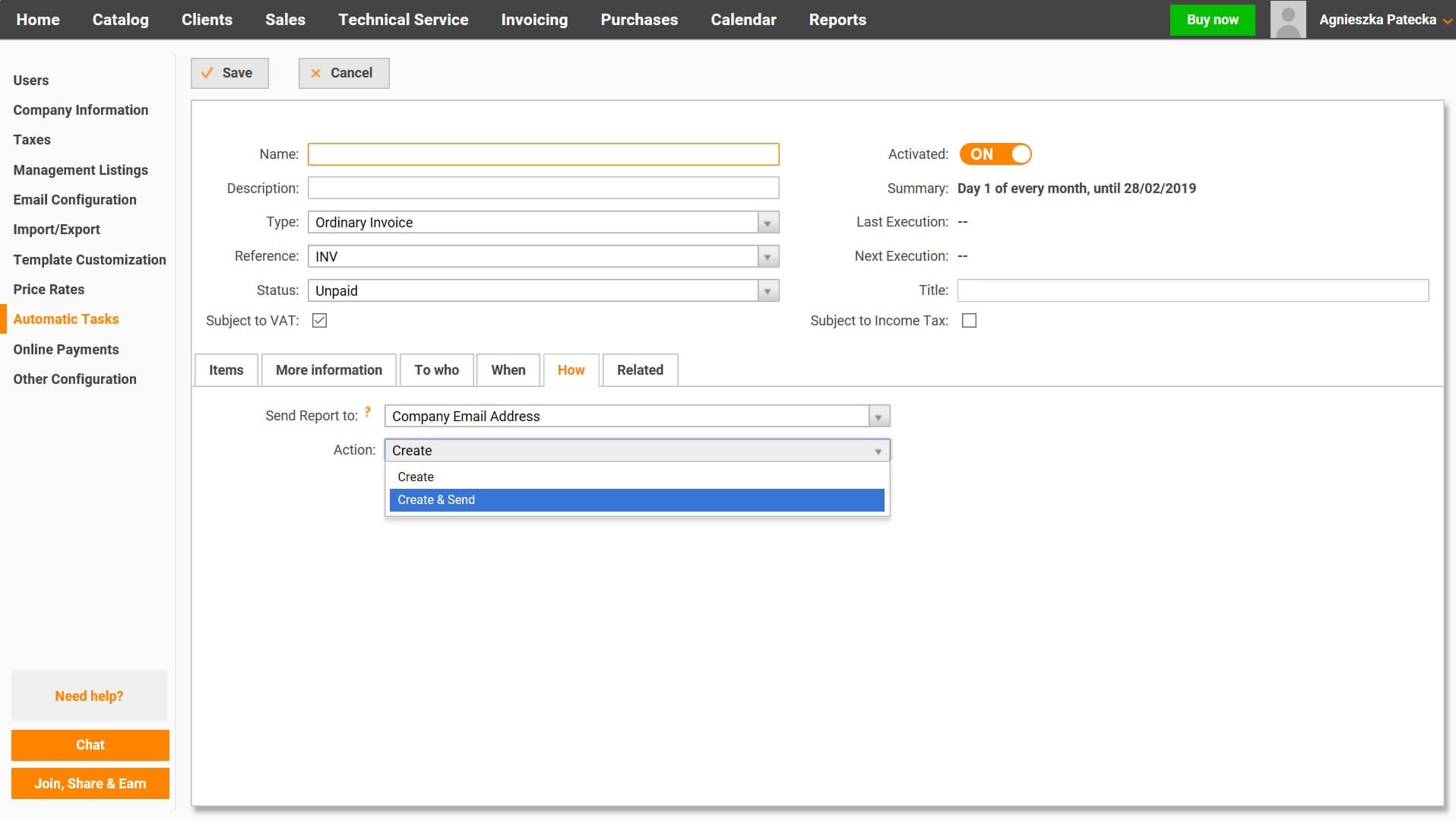 Once we have everything configured, we click on "save", and all the recurring invoices are being created. We can see new invoices in an "Invoices" section. Moreover, we will receive a report via email with all the information.
How to use automatic tasks to create maintenance schedules?
We go to "Automatic tasks", we create a new task, name it "Preventive maintenance", or whatever we prefer. Next, in "Type", we select "Work Order" and set Status to "Pending". We select those clients to whom the preventive maintenance schedule will be applied. In "How", only "Create" should be selected so that we are able to work with the work orders later.