In this article we are going to show you the best way to close your tax year when working with STEL Order so that all of your references and serial numbers are updated.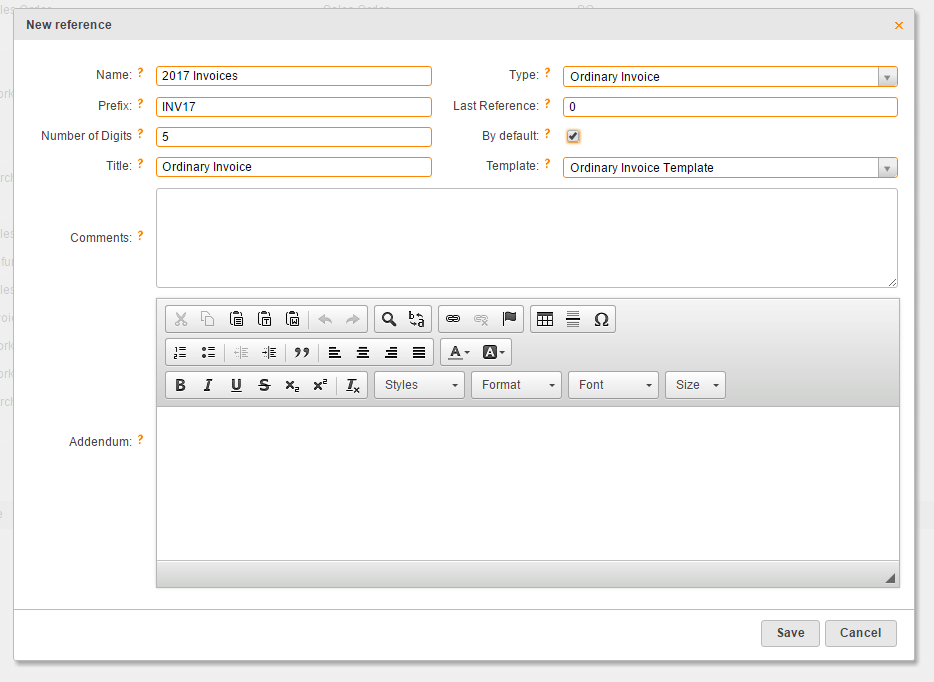 How to end the tax year with STEL Order
When the end of the tax year has arrived, you aren't by any means obliged to reset your references. In fact, many companies across the world continue using the same references without restarting them.
For those companies that want or need to reset their references, the best way is to create a new reference series with a prefix that contains part of the year within it.
For example:
If we have closed the tax year for 2016, and we are planning on starting 2017 with a new reference, the best option would be to create an invoice reference that's called INV17
Then we will move on to create INV18 next year and so on.
If you want to find out more about creating new references, you can take a look at this article explaining how to create series or references for business documents.