In this article we will explain how to create, add and remove users from your STEL Order.
You can do this at any stage, though you will only be able to add as many users as you have available in your subscription plan.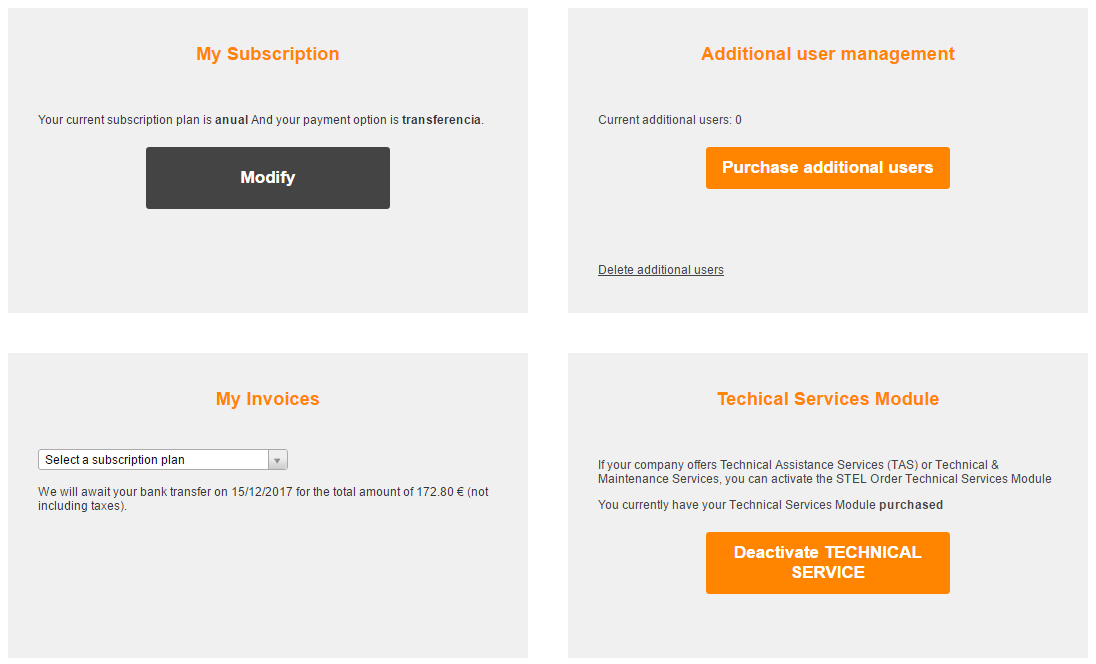 How to add or remove users
The following steps will guide you on how to do this:
Go to 

|

My STEL Order

|

 by clicking on your username, on the top right corner of the screen.
In the 

|

Additional User Management

|

 section you can add or remove any new or existing users.