Assigning an incident to one of your technicians can help save a lot of time when managing workloads. It can also help speed up the process of solving any problems that your client may have.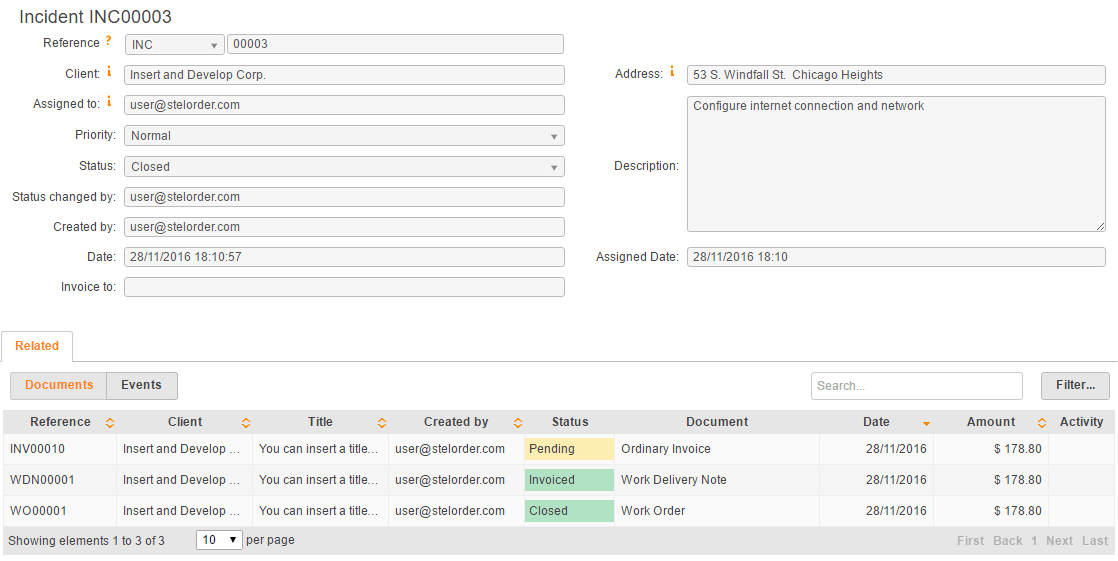 Incidents can be assigned to other STEL Order users so they can be attended to by them. They can also be left unassigned so that every user can view the incident and assign it to themselves if necessary.
To assign an incident, you will need to click on the ASSIGNED TO field within the incident, and select the user which the incident will be assigned to.
Once the incident is assigned, the user will receive an instant notification on their mobile phone (if they have downloaded the STEL Order app).
You can also click on [More > Create Event] to create an event within your online calendar that is related to the incident. This will enable you to create a specific calendar for the user, and to set a time and date when they will visit the client and look into the incident.