In this guide we will show you how to be able to send documents from your own email address using STEL Order.
In some cases and with some email providers, it will be necessary for you to configure your email address in a certain way to allow STEL Order to connect with their server. This will effectively allow you to send emails from STEL Order with your own address.
Which is why we have compiled a list of steps to help you configure these providers accordingly.
Hotmail – First Method

Go to to your inbox after configuring your emails Go to your Inbox and you will see the following message:

When you click on the email, you will see this information or something very similar:

Click on "Review recent activity" and a new tab or window will open where you will be asked to insert your username and password to continue to your account settings:

A new screen will appear called "Consult when and were you logged into your account" where, in the "Recent activity section", you will see different log ins that have been done during those days.
In this section you need to click on "Challenge security" with the location "United States". Despite this location, you don't need to worry as this is only an indicator that a log in took place with the password and details inserted into STEL Order from the United States, where our server provider is based (Amazon Web Services):

If you click on the indicated section, another one will open up as follows:

Lastly, you need to click on "It was me", which will show the following message: "Thank you! You should now have less interruptions"
Hotmail – Second Method

This method can be carried out without using the message sent by Hotmail in the first method.
What you need to do is log into your Hotmail account and go to your inbox. Once there, go to the top right corner and click on your profile name. A menu will open up where you will need to select "Account Configuration".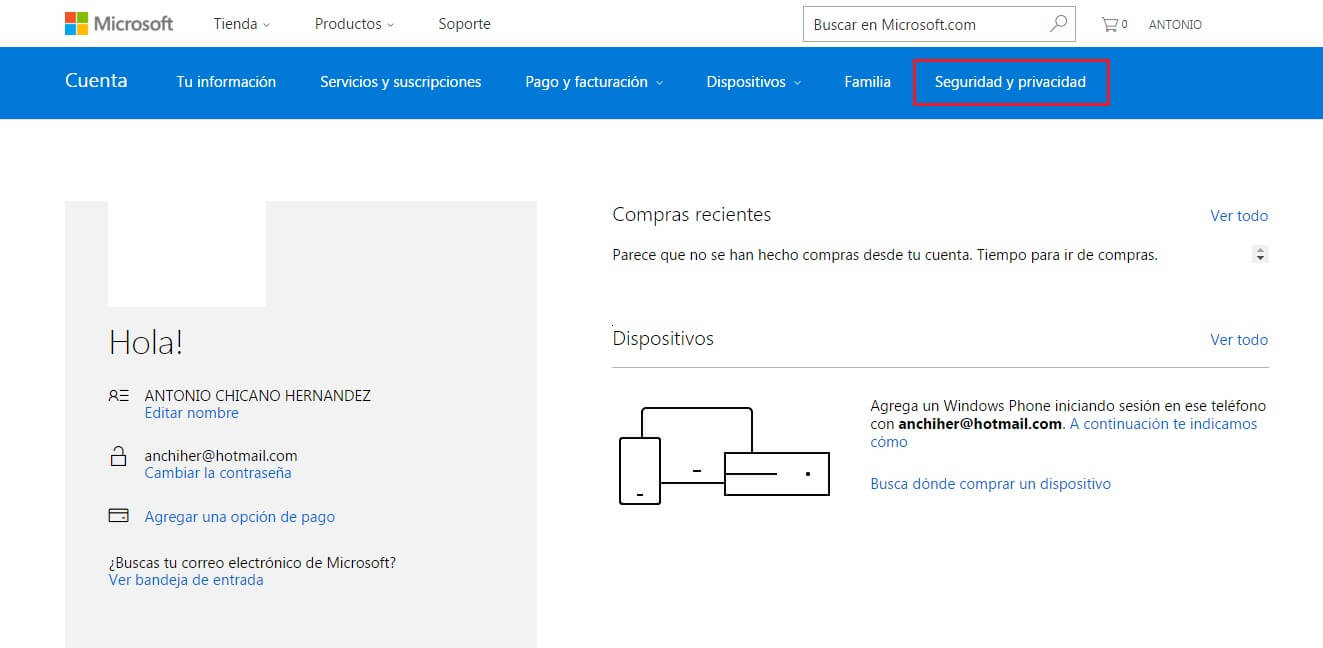 Click on "Security and privacy" and another screen will come up: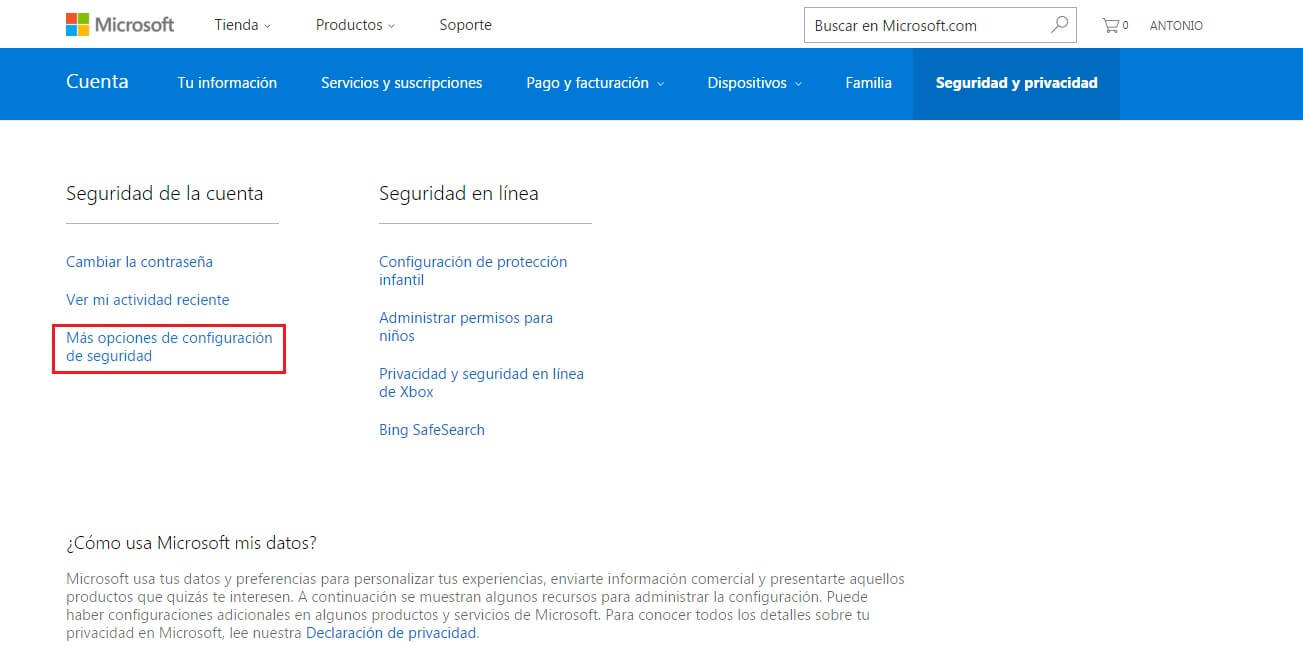 Here you will need to click on "More security configuration options", which will take you to a screen that prompts you to log in.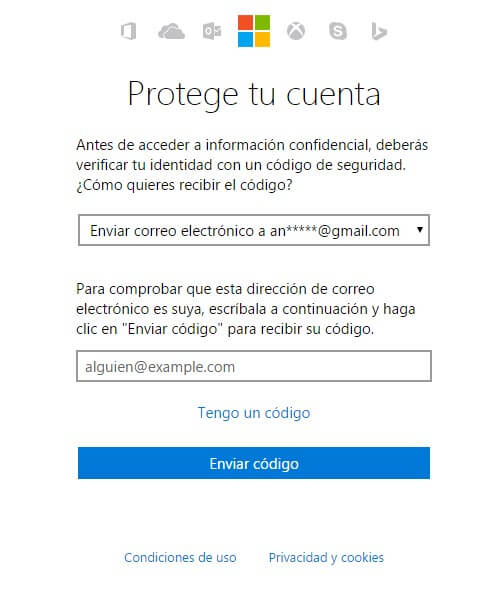 When you receive the code, you will need to insert it into the following field: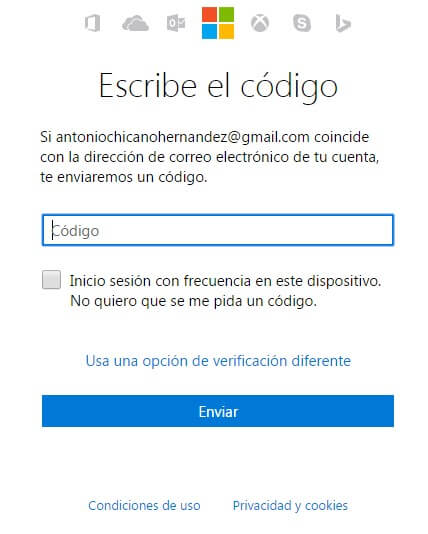 All of this is pretty straight forward as you simply need to access the security and privacy configuration of your account.
All you need to do now is click on "View my recent activity" and, from there on, simply follow the same steps as shown in the First Method.
GMail – Método 1
Ir a la bandeja de entrada del correo y veremos un mensaje como el siguiente:

Al hacer click en el mensaje anterior veremos el siguiente contenido o similar:

Este mensaje nos dice que una aplicación (STEL Order) está intentando acceder a la cuenta de correo. Hacemos click en "Revisar tus dispositivos ahora", lo que nos lleva a una nueva pestaña/ventana:

En esta pestaña, hacemos click en "Más información", lo que nos lleva a la siguiente pestaña/ventana:

GMail – Método 2

Esta forma puede llevarse a cabo sin usar el mensaje enviado por Google a tu cuenta.
Nos dirigimos a la esquina superior derecha de la página de nuestra cuenta de correo y hacemos click en el icono que se muestra en la siguiente imagen:


Al hacer click se abre un menú desplegable, donde haremos click en el icono "Mi cuenta" que mostramos en la siguiente imagen: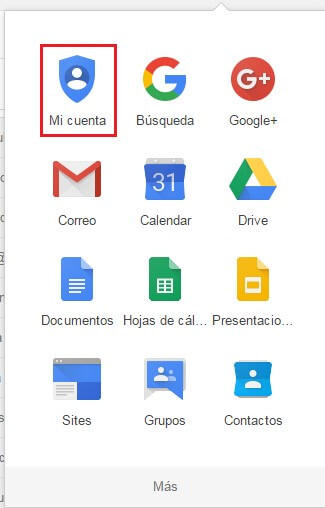 Al hacer click en "Mi cuenta", se nos abrirá una pestaña/ventana con el siguiente contenido: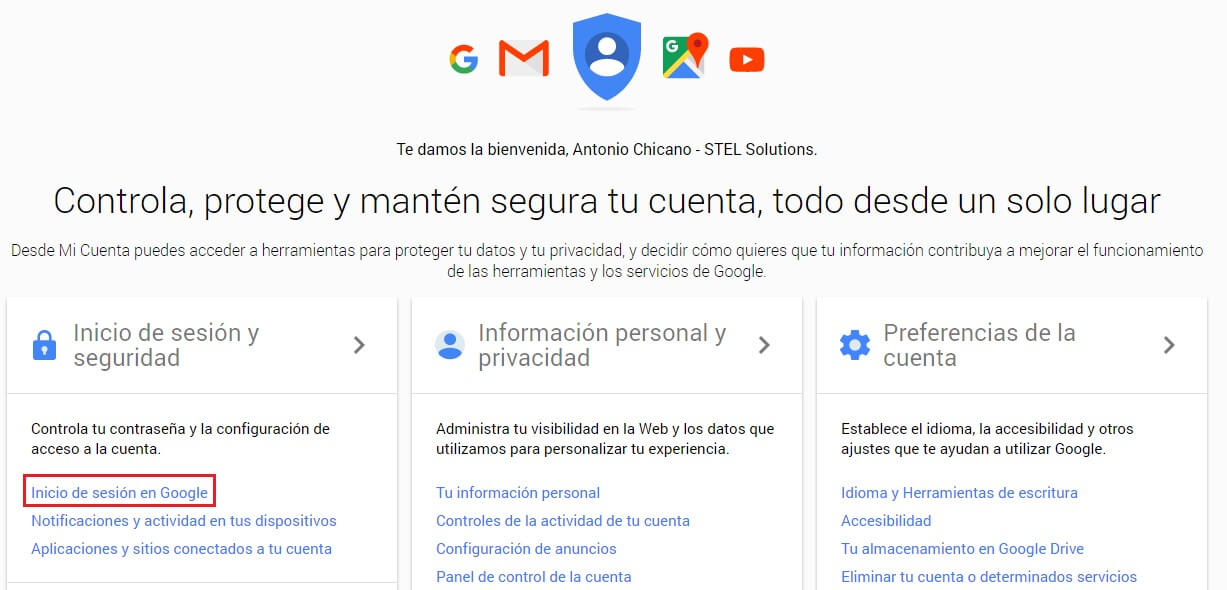 En ella, hacemos click en "Inicio de sesión en Google", lo cual nos llevará a otra nueva pestaña, en la cual deberemos dirigirnos a la parte inferior de la página, a la sección "Aplicaciones y sitios conectados a tu cuenta" y hacer click en el interruptor de "Permitir el acceso a conexiones menos seguras", quedando entonces de la siguiente forma: