In this article we will explain how to create an online catalog with photos and images which can be taken and even uploaded using your smartphone, tablet or any other device.
You will be able to create your online catalog with images, technical data, instructions, demos, descriptions, prices, purchase information and much more.
Other elements such as stock, prices and other data will be automatically updated throughout the software when modified as well.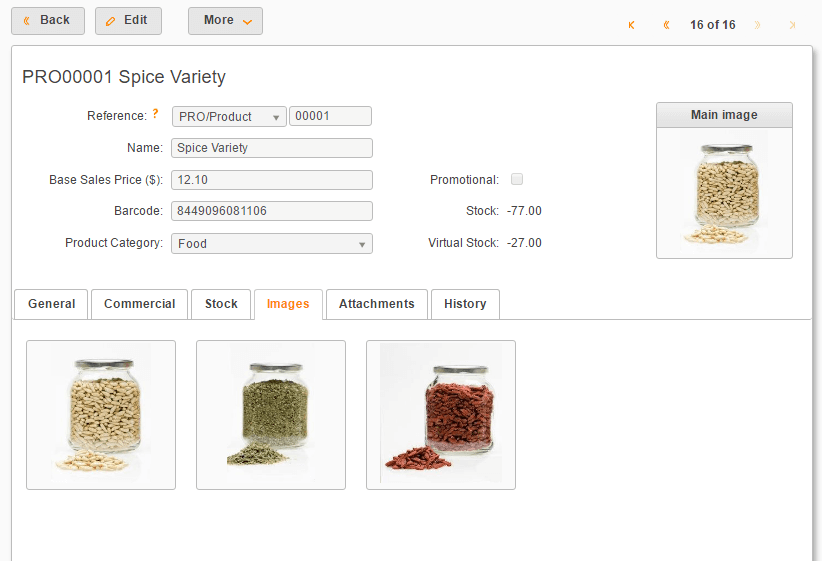 You can add images to each product and service which is active on your catalog, so they can be viewed at any time using any device.
A main image can be added (which will appear in the catalog listing) and you will also be able to add additional images which will appear in the product or service page that is being updated.
How to make an online catalog: Uploading images
The following steps will help you add images to any product or service within your catalog:
Access the page for the product or service in STEL Order.
Go to the

[

Images

]

tab.
Click on 

[

Edit

]

.
Click on the "+" symbol and add all the images that you wish to upload for that product.
Organize the images by dragging and rearranging them. The first image will be used as the main image for that product or service.
Once inside the app, you will be able to open any of them and then slide from side to side to view all the images that have been uploaded for the selected product.