In this article we will discuss how to create different categories for your products, services, clients and suppliers.
Configuring groups and categories can be done with just a few simple steps using STEL Order. This will help you arrange and classify your client and product lists so that you can find what you are looking for more comfortably.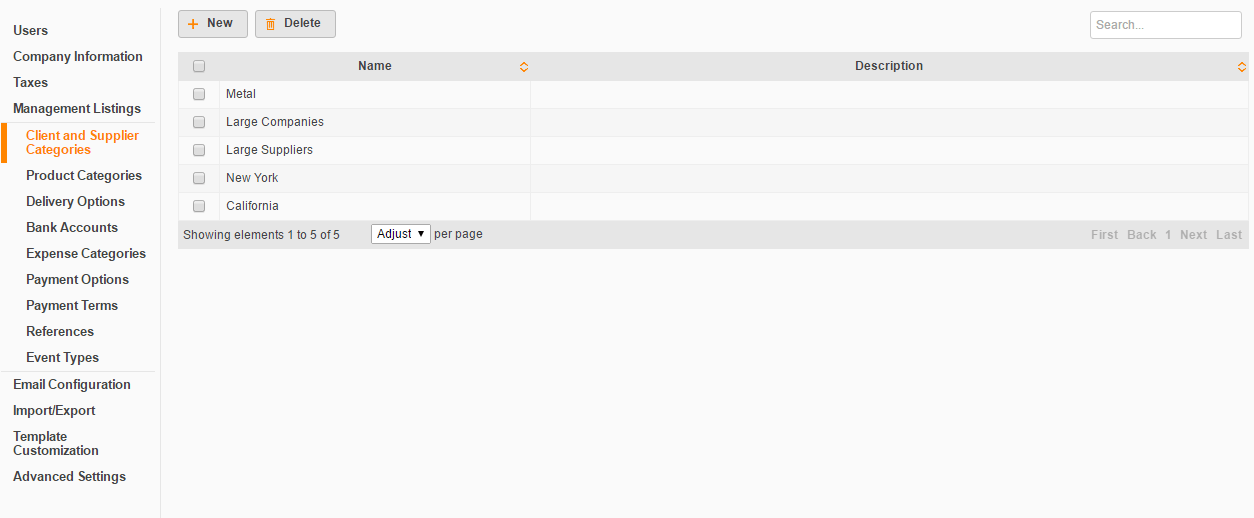 You can create as many categories for clients, suppliers and products as you want.
These categories are used to bundle together different elements with similar traits or features.
For example, you can create a category for clients that live in the same geographical area, suppliers that provide a certain type of product or products that have similar features.
How to create categories for products and clients
The following steps will guide you on how to create, edit or delete client, supplier and product categories:
Go to |Settings

|

 by clicking on your username, on the top right corner of the screen.
Go to |Management Listings

|

 and then select either |Client and Supplier Categories

|

or

|

Product Categories

|

.