In this article we will show you how to create different user roles in STEL Order.
These user roles or categories are used to differentiate between levels of responsibility and authority within your business or company.

You can configure different user role levels to view, edit, create or delete nearly any type of information in STEL Order.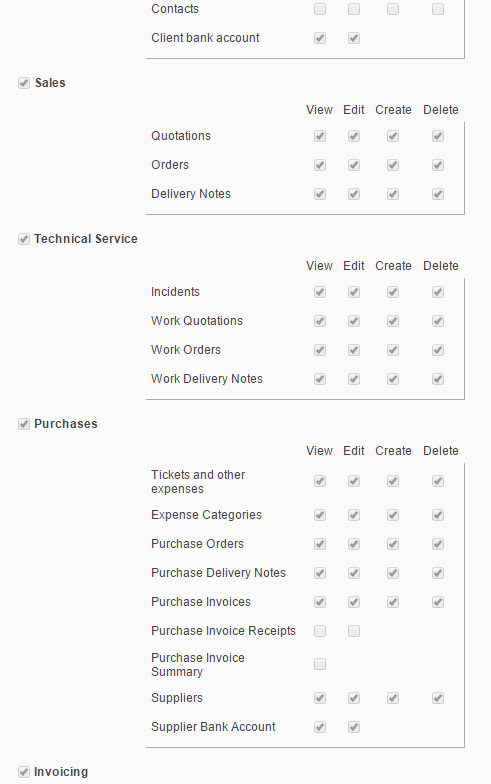 You can create any number of user roles, and at least one of them will be required to add to each new user that is created for your STEL Order.
How to create user roles
Go to |Settings| by clicking on your username, on the top right corner of the screen.
Go to |Users| and then select |Roles|.
User Role Configuration:
– Visible roles
Here you will be able to select which user roles are visible to other users, so that each worker or employee can view what other users are working on. This enables them to share the visibility of their workload.
– Web Access / Android Access
This enables you to select which users can use the STEL Order web version or the Android App or restrict their use to either one of these platforms.
– Transaction totals
This enables you to show or hide the total value of your company's transactions, which appear on display at the bottom of the screen as soon as you log into STEL Order.
– Section configuration
This enables you to select which overall sections the user can view, edit, create or delete information in when using STEL Order.