You can create serial numbers or references for any company documents that you create, which serve to differentiate between documents and document types.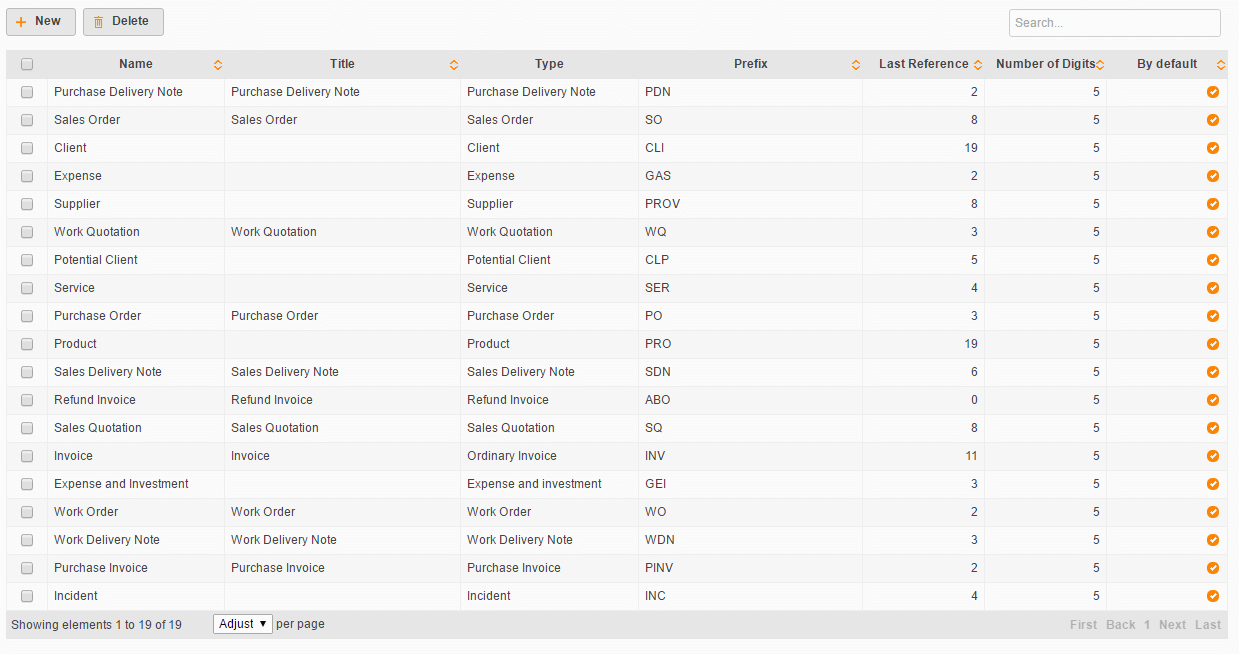 Each company document that you create has a reference attached to it that helps to number, order and classify them within the system.
This can be very useful when you wish to differentiate between different types of invoices, different products or different service types. For example, all the invoices that you create in relation to a specific client may have a specific reference format, so you can locate them more efficiently.
How to create, edit or delete references from your documents:
Go to "Settings" by clicking on your username, on the top right corner of the screen.
Go to "Management Listings" and then click on "References".

The entry fields that you can configure for your references are the following:
Name


The name for the reference type. This helps describe the reference.

Type


This will indicate which type of document will use this reference.

Title


This indicates the title of the document. It will appear on the name of the PDF file that can be created later on.
Prefix
The desired prefix for the reference.
Last Reference
Here you can indicate if you want your references to continue from a specific series. For example, if you want STEL Order to begin creating documents starting from 300 as the reference, you will need to type 299 into this field.
Digits
How many digits will go after the prefix.
Comments
A default text that will appear in the "Comments" section with documents that are created with this type of reference.
Addendum
A default text that will appear in the "Addendum" section within documents that are created with this type of reference.