STEL Order allows you to create personalized pages for each client. In this article we will explain how to save specific information for each one, such as discounts, payment dates, payment terms, email addresses, etc.
Any information saved to a client will automatically appear on any documents generated for said client, such as invoices, estimates, receipts, delivery notes, etc.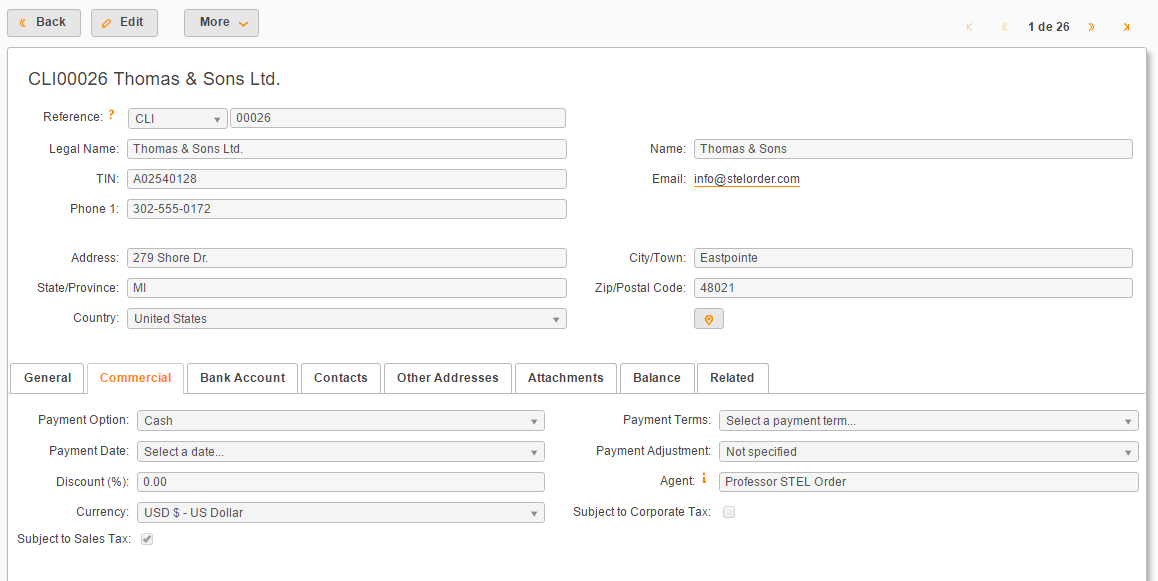 How to edit and save client information:
Discounts
You can define a specific discount for each client. This discount will appear on any documents that are generated for this client, and will be applied to the total amounts of any transaction carried out with them afterwards. This can, of course, be modified at any stage (even while generating a new document).
Payment Dates
The payment date refers to the date when the client pays their invoices or fees, so you can adjust the expiration date and payment terms for any products or services that you provide them with.
Currency
The preferred currency for this client.
Payment Term
The payment term for this client. To know more about payment terms, you can visit this help center article about creating and editing payment terms for your invoices.