In this article we will explain how to create, edit, save or delete information about your suppliers using STEL Order.
Our software will allow you to input a lot of useful information about your suppliers, which you can then access at any time on any device.
You can find and edit all of the information you need within the suppliers main page.
Adding this information is very important to make sure that all the documents that are generated automatically contain the right information about your supplier (address, payment option, payment term, payment date, etc).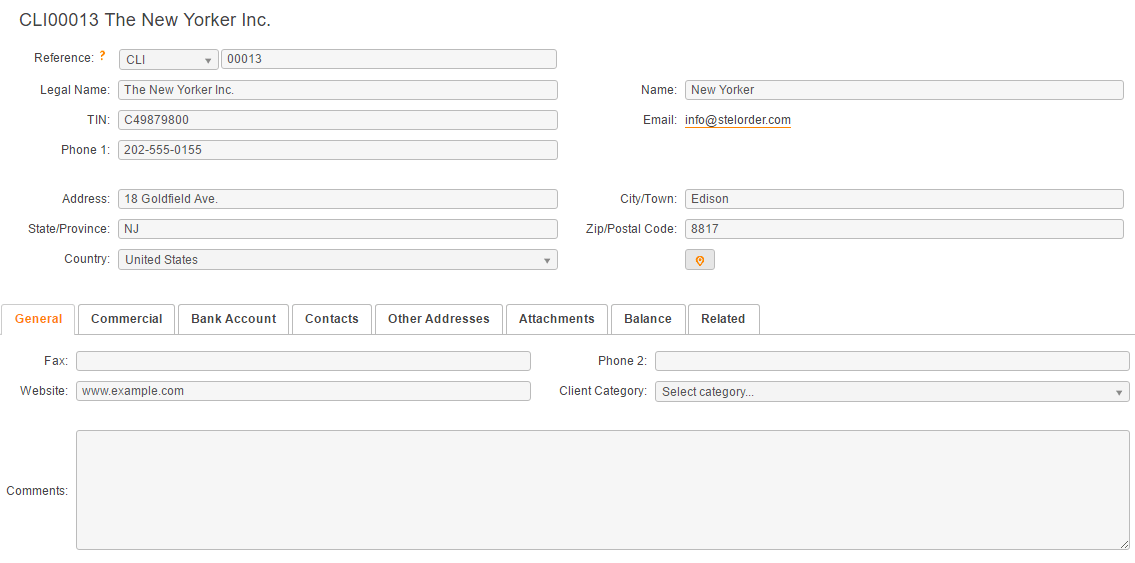 How to register and save supplier information on STEL Order
Let us take a look at some of these concepts:
Discounts:
You can set a specific discount for any of your suppliers. This discount will apply to any documents that are generated for this supplier and will always be taken off the total amount that is mentioned in the document or invoice. You can, of course, modify or delete this discount when generating the document or change it within the suppliers page at any time.
Payment date:
The payment date corresponds to the date when you pay your supplier. This helps adjust the payment terms for any purchases you make or services that you receive from them.
Currency:
The preferred currency for this supplier.
Payment terms:
The payment terms for your supplier. To know more about payment terms, you can visit the following help center article about creating and editing payment terms for your invoices.