To generate a supplier purchase invoice, go to Purchases > Purchase Invoice  > + New.
Select the supplier, payment method, complete the other fields and add the product lines.
In the purchasing module, as in the sales module, you can create an invoice from one or multiple delivery notes. Simply go to the list of delivery notes, select the delivery note(s) and click on the top More > Generate > Purchase invoice. (They must be from the same supplier).

The status of the invoices change automatically depending on the collection of the invoice receipts, it can be unpaid, paid or partially paid
How to collect an invoice?
Invoices can be marked as paid by clicking on edit and then on the Set as paid box.

Another way to collect the invoice is by entering the invoice, Receipts tab, enter the uncollected receipt, add in the amount field the amount of money you have paid, select the paid quadrant and click on save.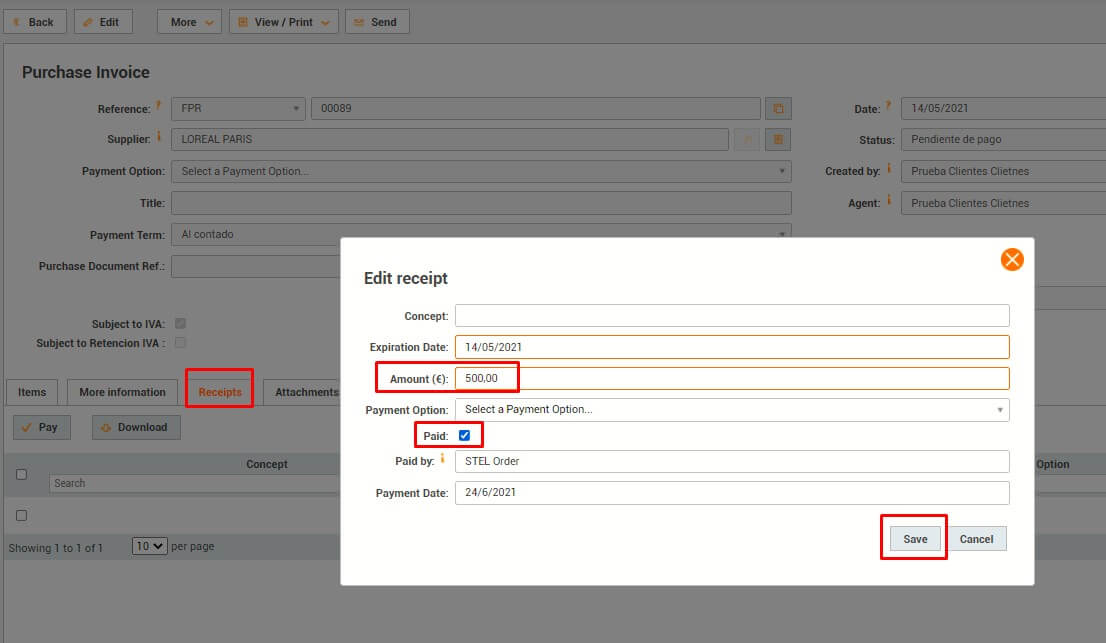 If it was a partial payment, a second receipt will be created for the outstanding amount and the invoice will change to partially paid status. If the invoice is paid in full, it will change to Paid status.