In this article we will explain how to manage incidents using STEL Order.
This can be an essential part of your business operations when providing technical, repair or maintenance services to your clients and customers.

Incidents are a type of notification that you receive from clients when they report an issue with one of your products or services and require repairs for the product or installation that is being mentioned.
In other words, incidents are problems that our clients have which need looking into and fixing.
How to manage incidents
Once you create an incident using STEL Order, you can assign it to a technician (a notification will appear on their phone to inform them of this incident) or leave it unassigned which means it will be viewed by everyone.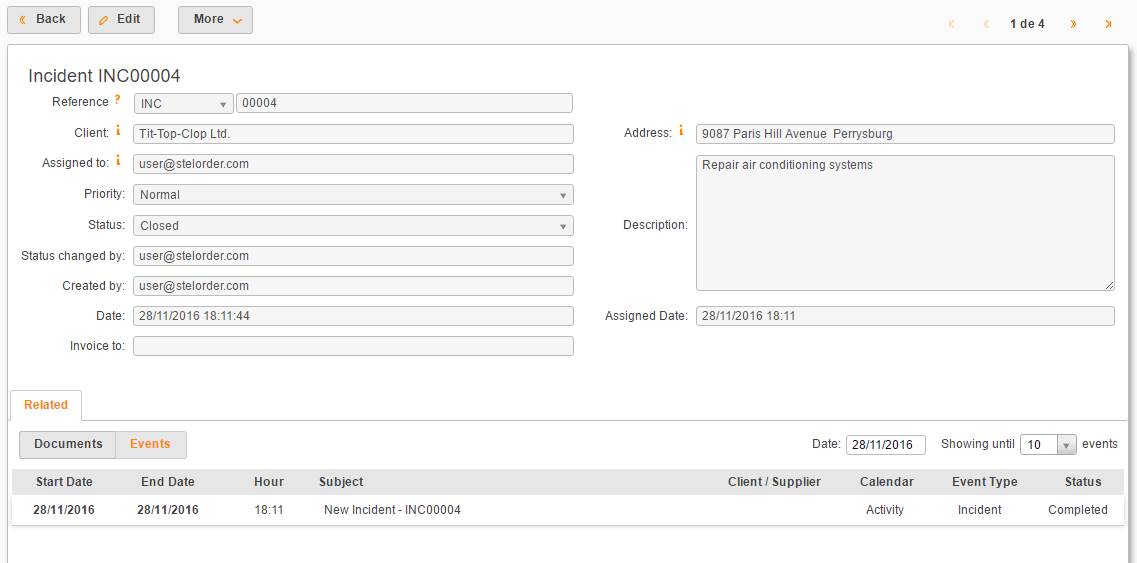 You can also set different priority levels for your incidents to organize and indicate their urgency.
You can also use the app on your smartphone or tablet to rearrange incidents for each individual user, in whatever order is required. For example, they can be arranged to show pending or completed ones first.
Within the incident itself, users can contact the client directly to set a time and date for a visit, view the previous incident history with said client or even find out if they have invoices that are still pending on the system.
The incident can then be used to generate a estimate, work order, delivery note or invoice. All of this can be done on site using the STEL Order app or simply by logging into www.stelorder.com