STEL Order allows you to view the cost effectiveness and margins of any sale or purchase in an instant.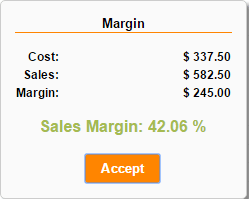 You can find out the sales margin for any of your documents documents by selecting one or multiple documents that you wish to analyze.
If you select more than one, STEL Order will display the total margin amounts of these documents.
This will only work if all of the products mentioned within the documents have a purchase and sale price inserted in the appropriate fields.