Your clients and potential clients are the heart of STEL Order's online CRM software.
Using the customization options within your clients page, you can obtain all the information you might need for both contact and commercial purposes in an instant.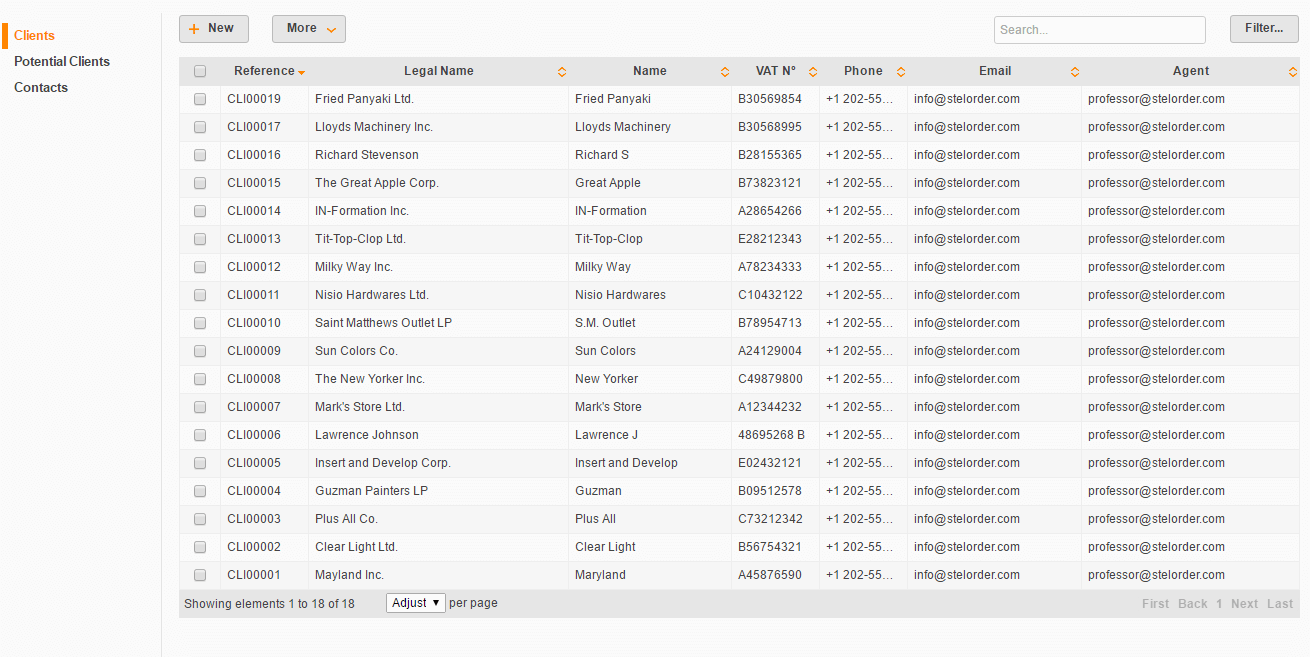 A complete online CRM for your business

STEL Order differentiates between three types of clients:
1. Clients: Entities that your company has already closed a deal with.
2. Potential Clients: Entities with which a deal has not yet been closed, but who are looking to become clients in the future. These are also known as prospects or future clients.
3. Contacts: These serve as useful references or points of contact within an organization of interest. 
– If an invoice or a delivery note is carried out for a potential client, they will automatically be transferred to 'Clients', and they will be deleted from the 'Potential Clients' section.
– You can change a Potential Client into a Client at any time by clicking 

[

More > Change to Client

]

. 
– A Potential Client cannot be moved back to Clients once this change has been made.