STEL Order uses all of the information you input to create any kind of online report that you require, so you can know more about the efficiency and current status of your business.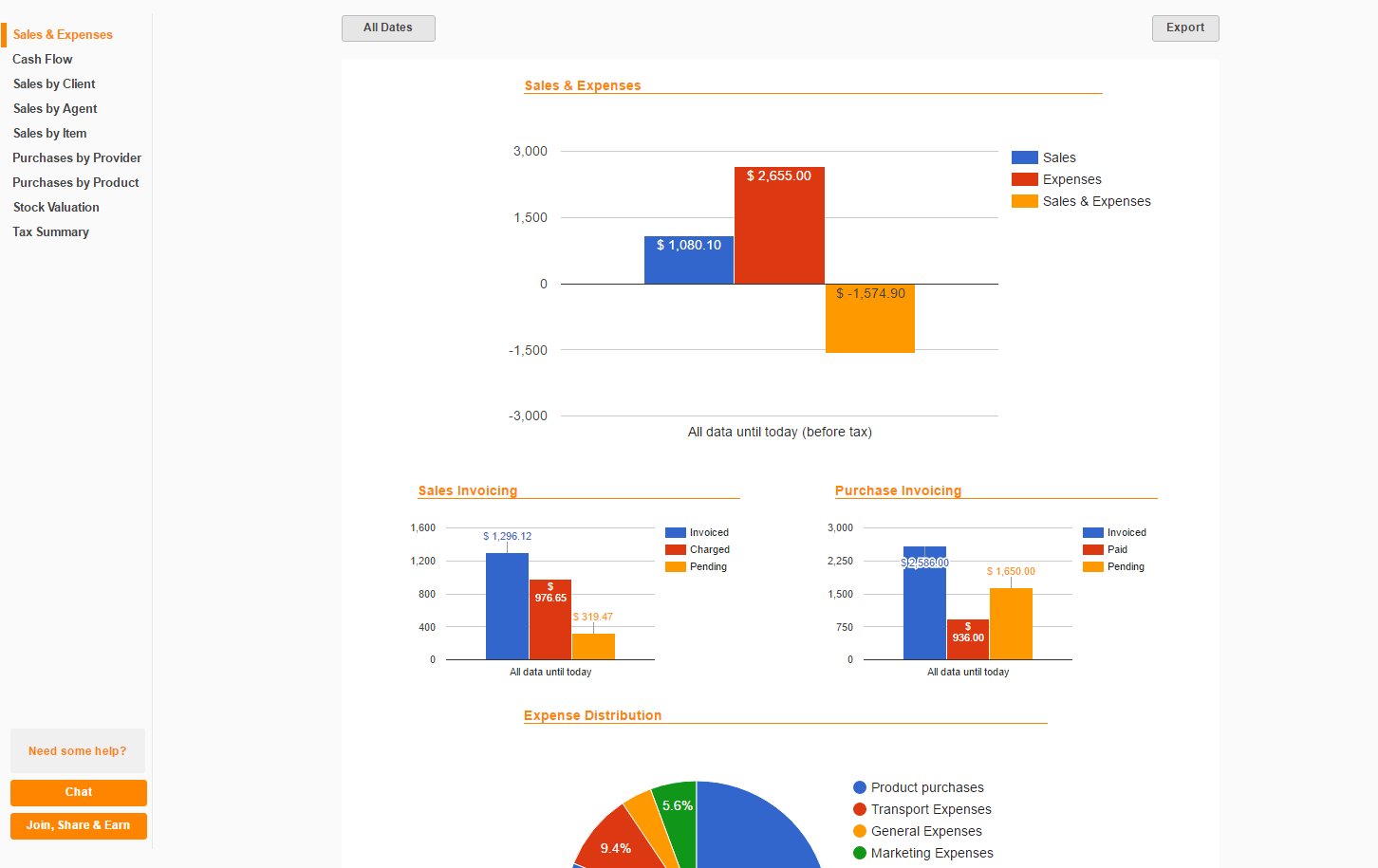 Types of online reports
Overview Report


Here you can check on the general situation of your company, giving you the net worth once all of your income and expenses have been calculated.
It also offers a breakdown of your expenses per category.
Cash Flow Report
This shows the current state of your company's bank account and information about your transactions.

Sales by Client Report


This will show you your top clients and how much they buy. This is calculated using existing invoices, before and after taxes.

Sales by Agent Report


This shows you which employees have sold the most. This is calculated using existing invoices, before and after tax.

Sales by Item Report


This shows the total sales per product or service. You can filter the results by client, before and after tax.
Tax Report
A breakdown of all your tax types (if applicable) and the total amounts that have been paid or collected as a result.
In each and every one of these reports, you can choose to set a specific time period on which the report is based. This can be done by selecting the option which, by default, shows as "All".