Configuring online payments with STEL Order
In order to turn on the possibility of online payments, we need to go to "Settings" and "Online Payments".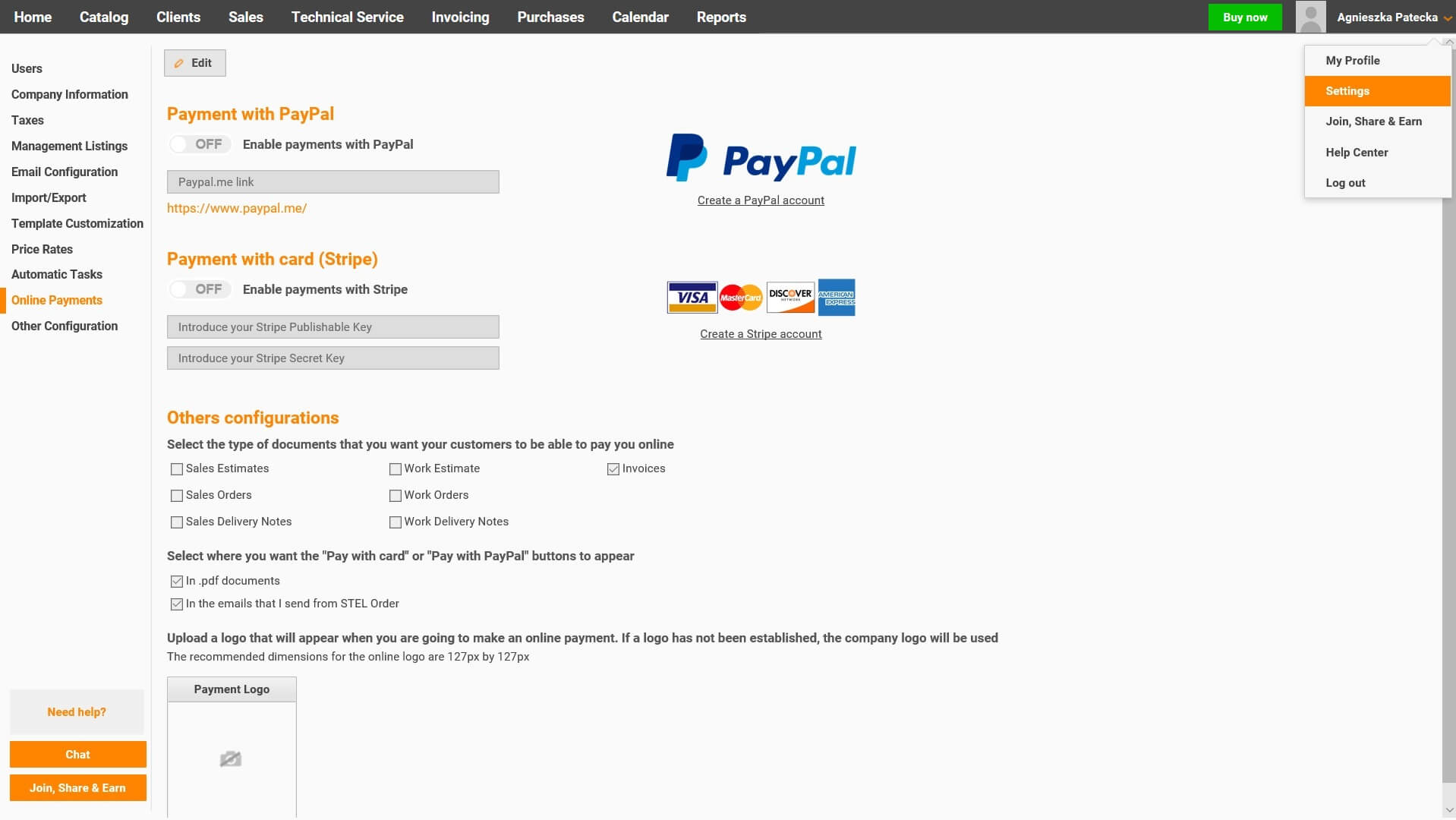 PayPal
The first step is to enable payments with PayPal and to create our paypal.me account. You can access this webpage using the link we have provided you with. If we click on that link, a new window will open. Here we have to specify what our company should be called in PayPal and then introduce this name in STEL Order.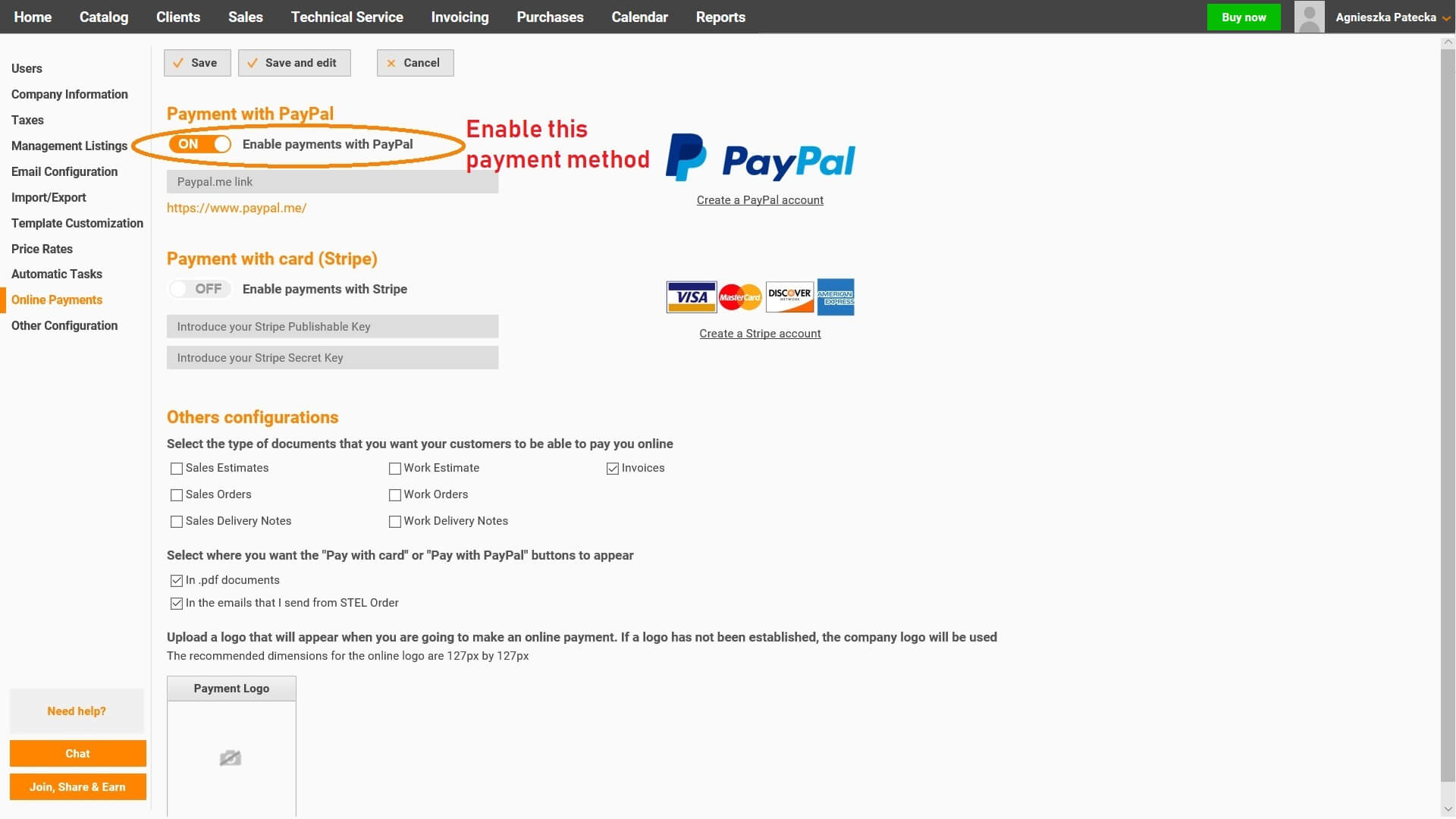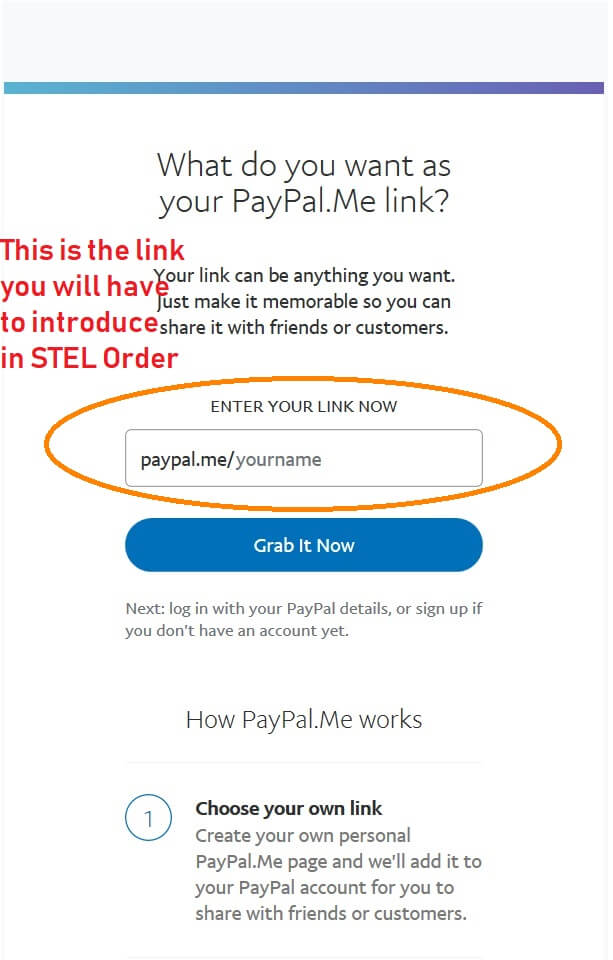 IMPORTANT: When introducing the link, do not leave any blank spaces.
Credit card
In order to configure your Stripe account, the same steps must be followed. The difference is that Stripe provides us with "Publishable Key" and "Secret Key". Both should be introduced in STEL Order.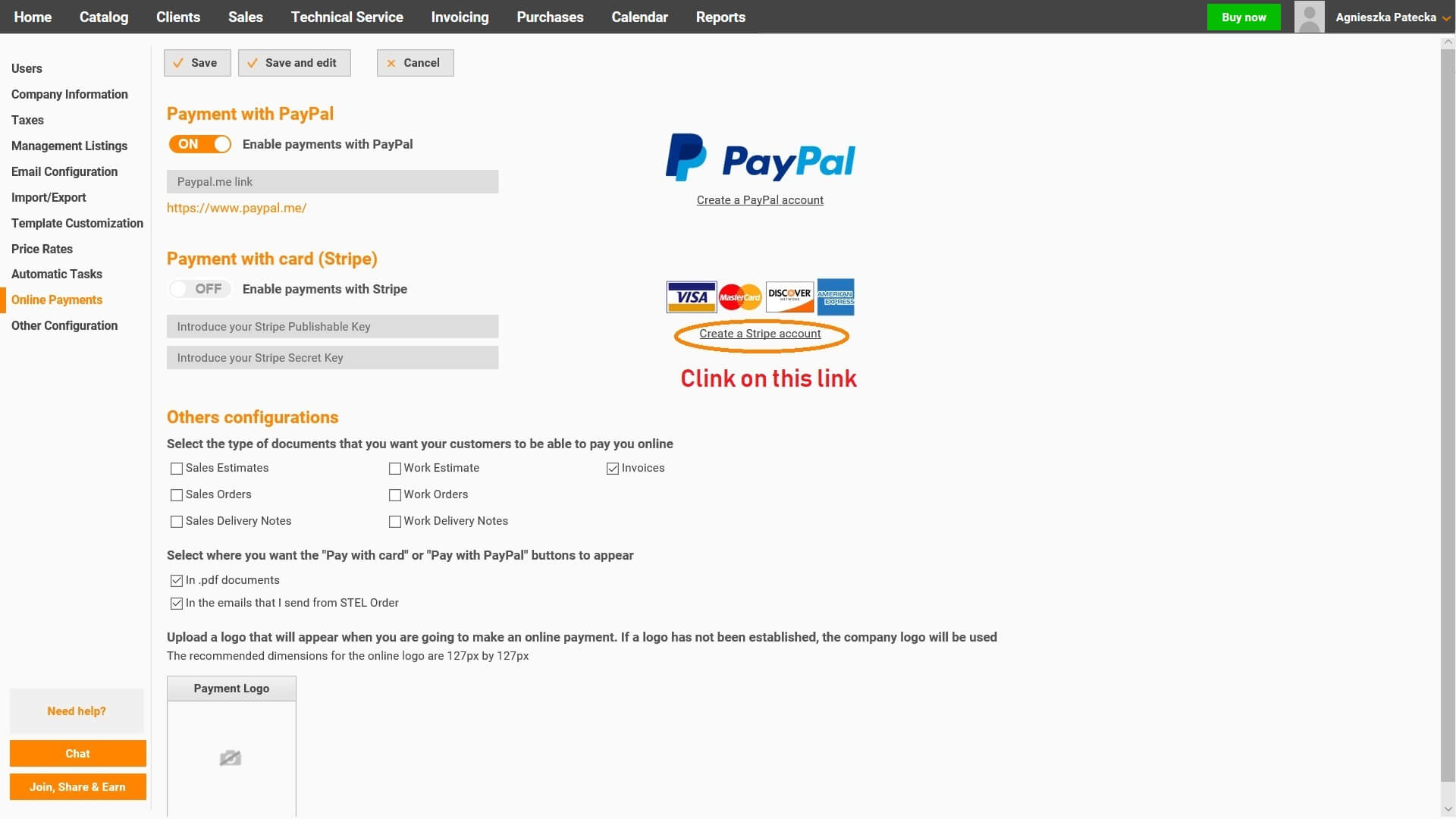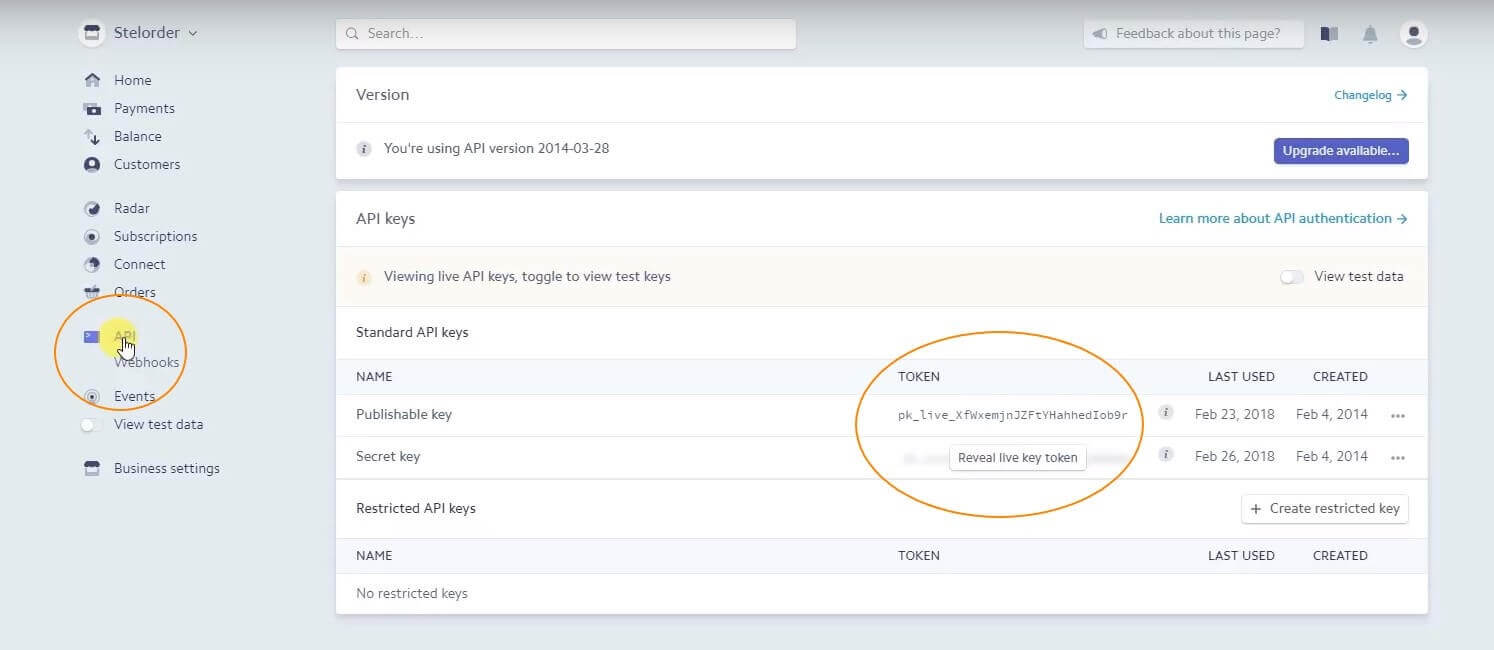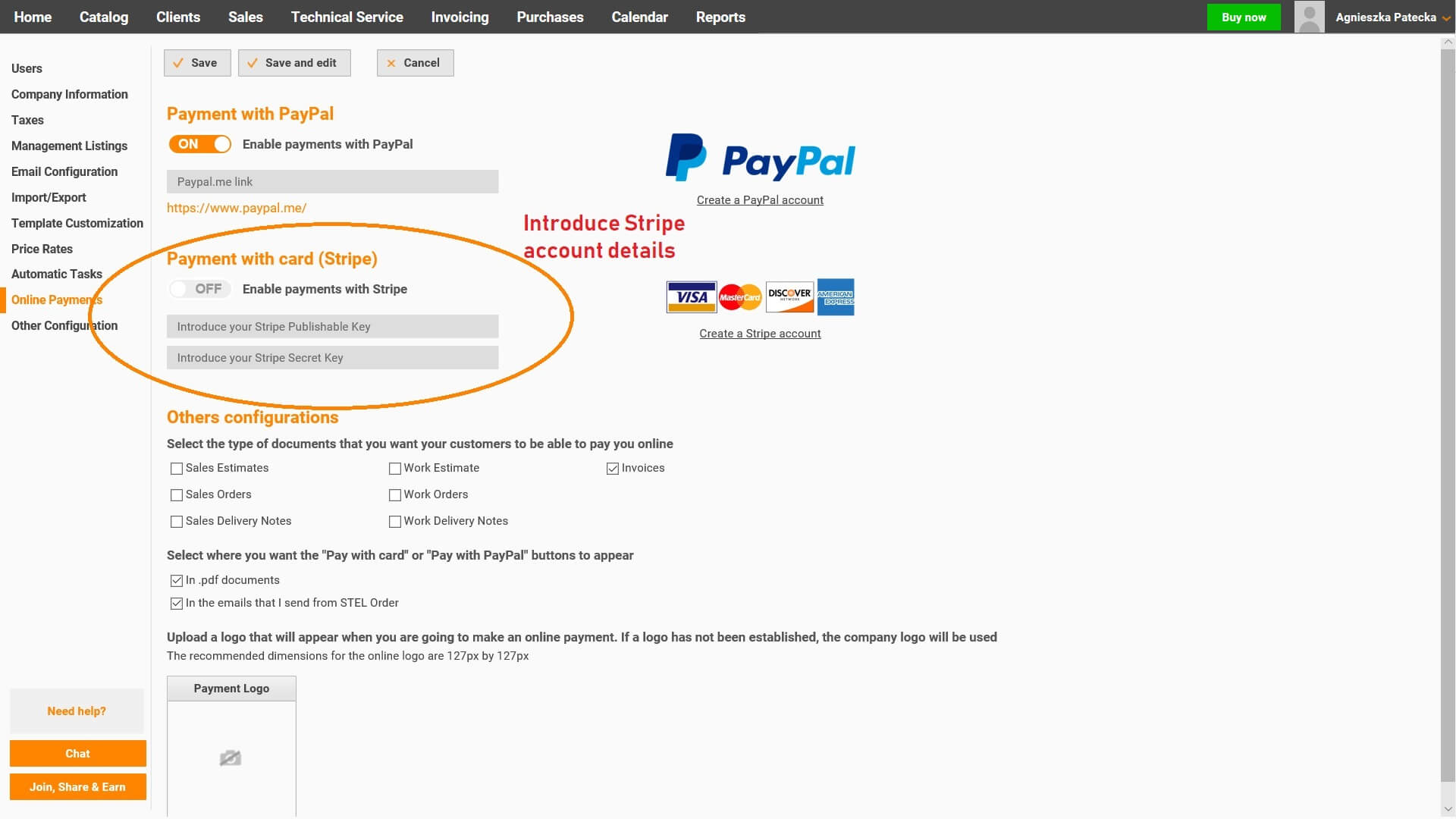 IMPORTANT: When introducing the link, do not leave any blank spaces.
Not only will you be able to pay invoices that way, but also other types of documents – we can select the ones for which we want to collect payments in an online form. We can also specify where the payment buttons should appear.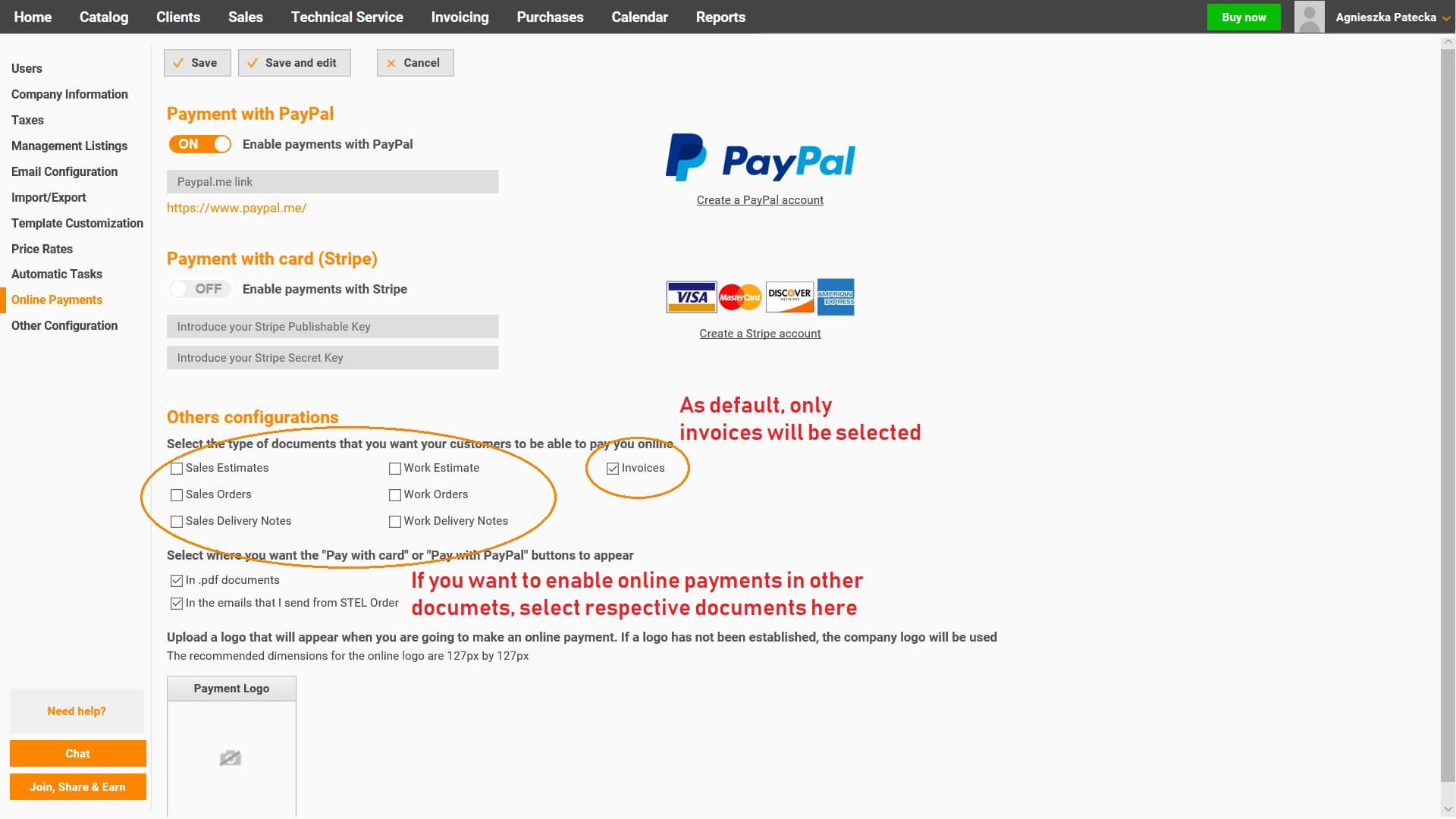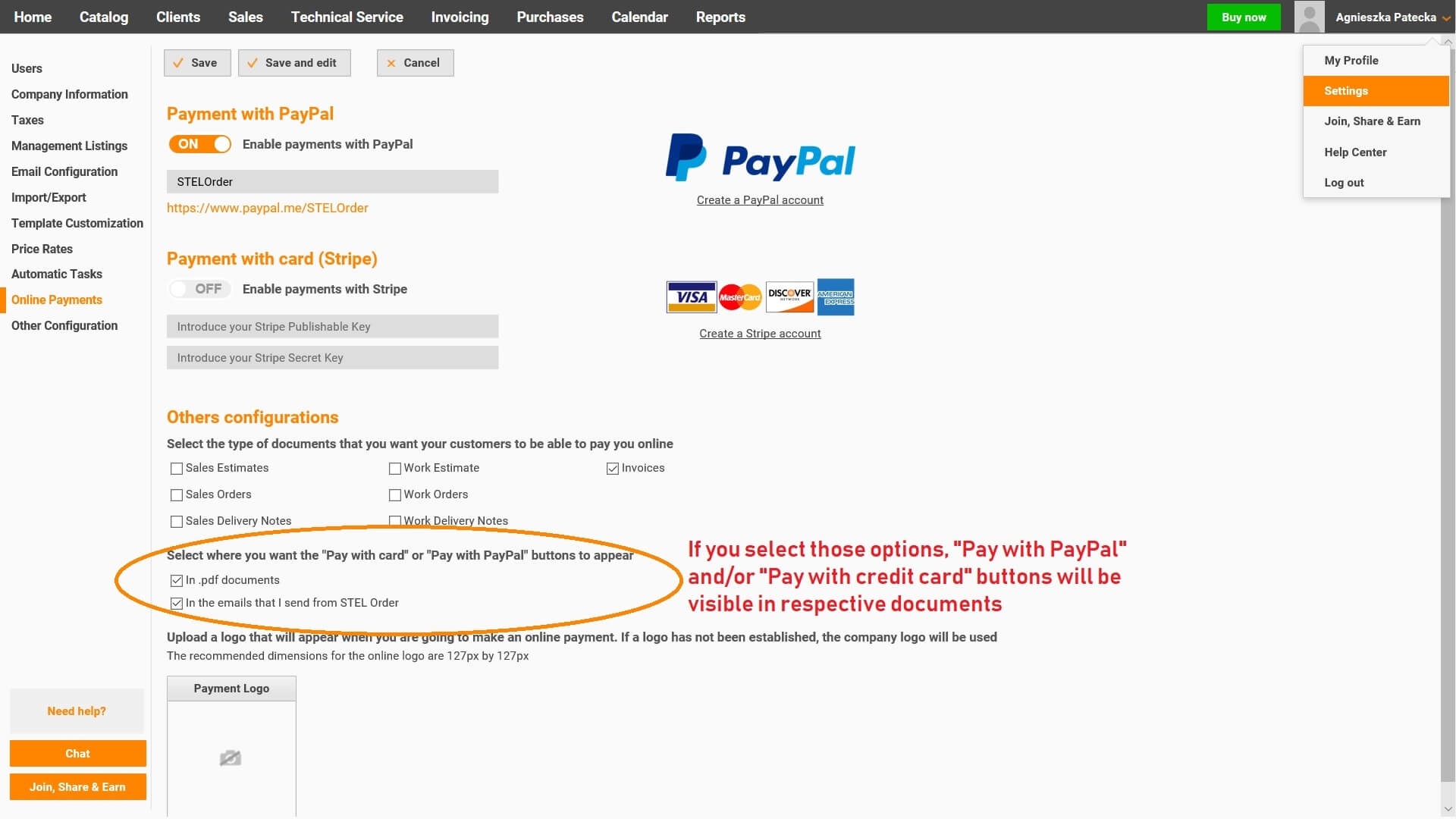 Collecting Payments via PayPal and credit card
The first steps are identical for both options. We go to "Invoices", select an invoice, clink on "More" / "Pay online" / "PayPal" or "Credit card". A new window will appear – we should introduce the concept and the amount of money or leave everything as it is. If we want to make partial payments, we should introduce the amount of money we want to transfer at the moment. This way, two sales receipts will be created – one with the amount of money which was paid, the other with the remaining amount.


PayPal
We will be redirected to the PayPal webpage.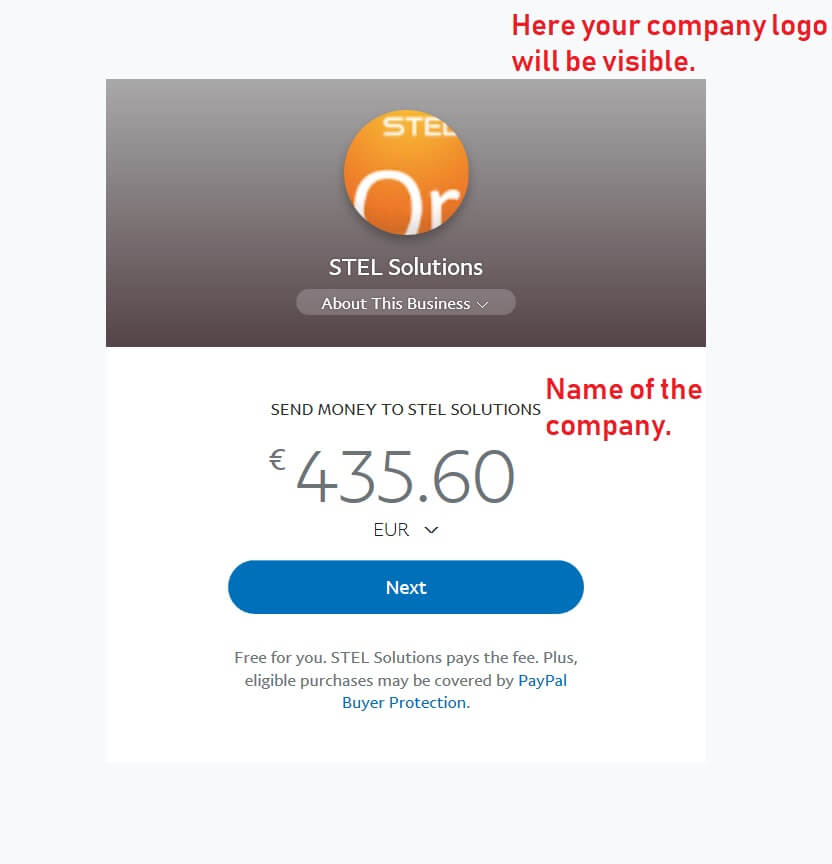 Credit Card
A new window will open. Here, we will have to introduce credit card data.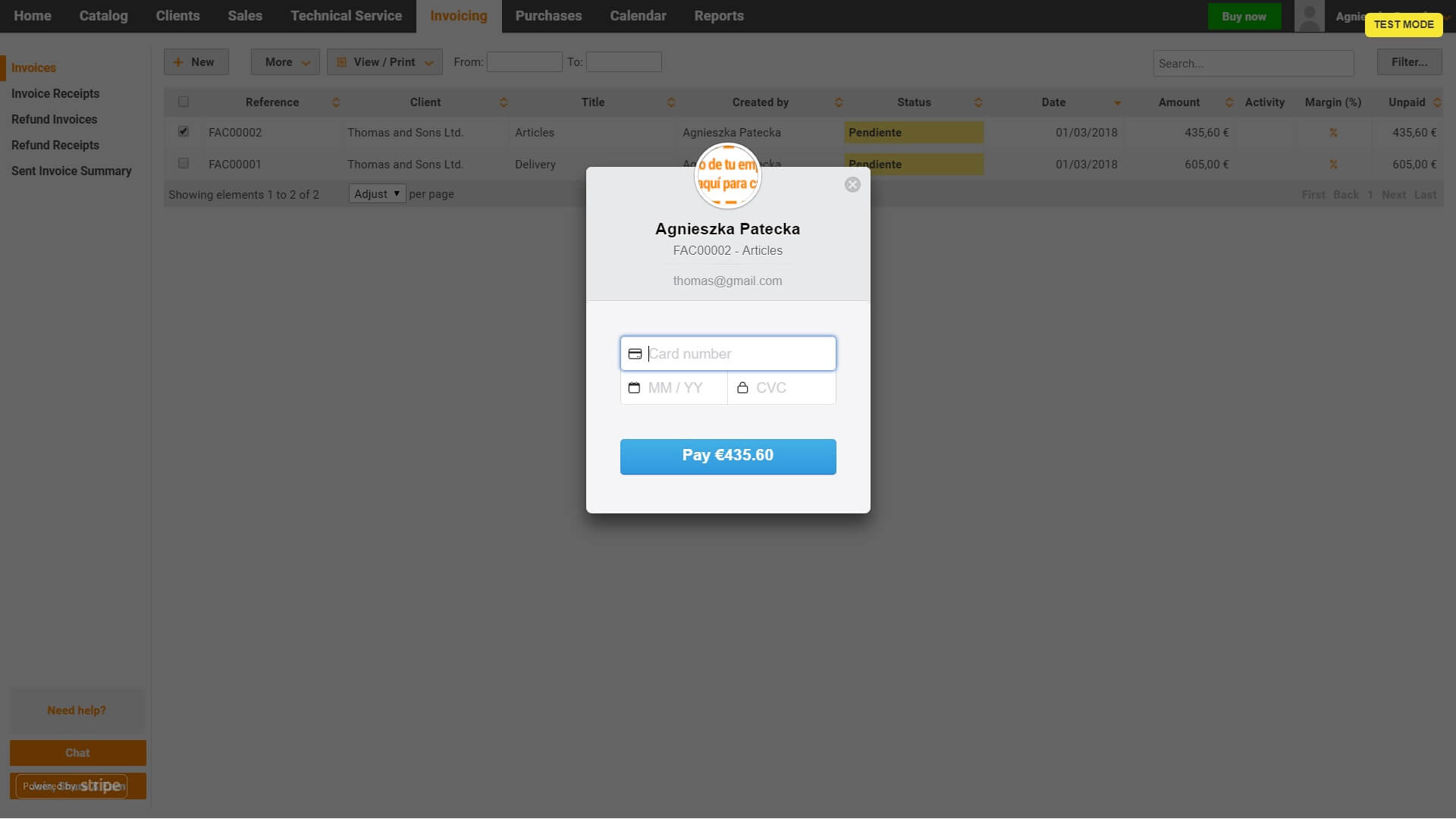 Final remarks:
STEL Order does not store the credit card data; neither does it have access to it.

The whole payment process is carried out by PayPal/Stripe.
It is also possible to collect payments via PayPal or credit card when using a mobile device. Exactly the same steps have to be followed.
Moreover, you can send an invoice to your clients – they'll receive an email with PayPal/credit card payment option. Your clients will be able to easily transfer you the amount of money.