The more you use STEL Order, the more you might begin to wonder what our Partnership Program is about.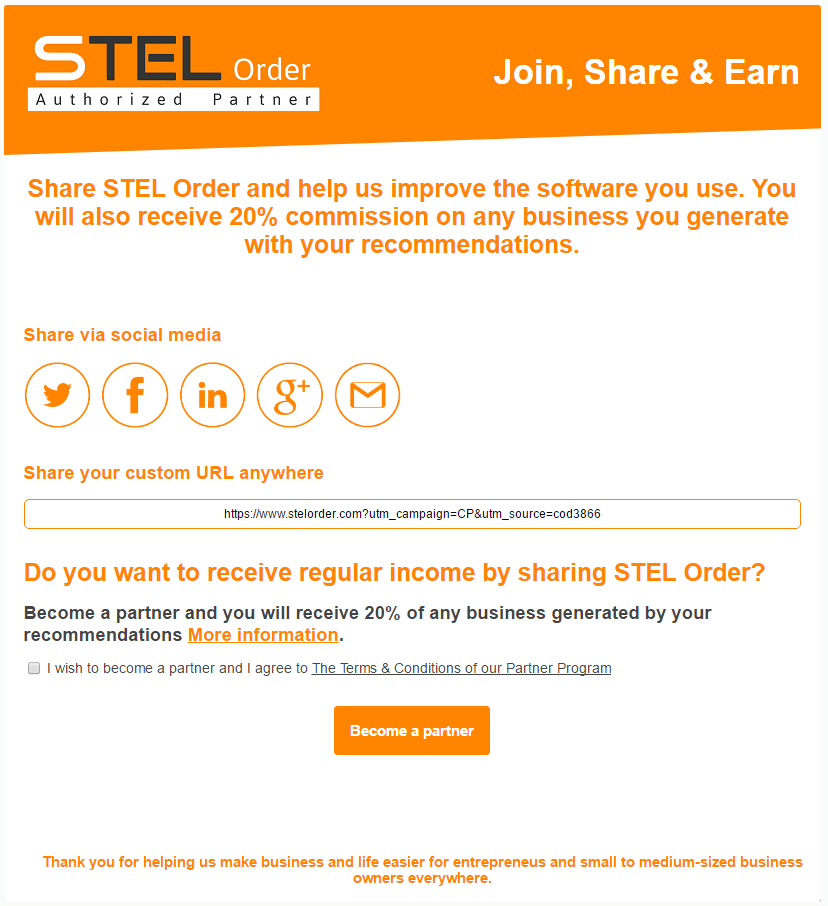 Our Partnership Program offers the chance to become an ally of your management and invoicing software, and to create new opportunities for your business while generating additional income.
You can ascribe STEL Order to your list of products and extend the reach of your business in the process.
It only takes one simple step to become a Partner, and it does not entail any additional costs. You will also be promoting one of the best management and invoicing programs on the cloud, especially designed for small to medium-sized business owners and entrepreneurs.
You can become a partner right now, with just one click.
It is very simple. You can become a partner by clicking on "Join, Share & Earn" after logging into your STEL Order account. If you do not have a STEL Order account, you can go straight to our partnership program site.