Management of work orders full
Create and assign work orders in an intelligent way saving time and increasing your productivity.
You will be able to quote your client, make the work report including material and labor, collect the signature, attach photos and invoice your work in just a few clicks among many other things with our app that works even without coverage.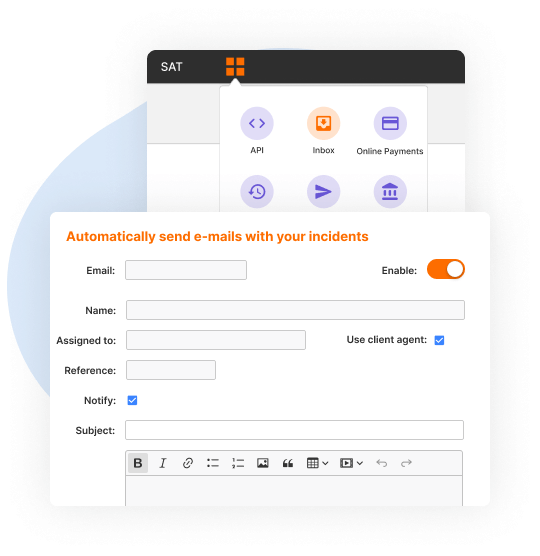 Optimized control of workpieces and more
Create the work report and assign it to your team
You will be able to create the work orders or incident manually with all the relevant information about your client and the service to be performed in order to assign it to your team.
Or you can receive all of your customer's work order notifications in an emailand have them converted directlyinto a work order form assigned to your employee automatically and notifiedinstantly.
Save time by automating the creation and management of your work orders.
Improve the documentation of your work reports
Once the technician has performed the work, he will be able to include the necessary information to create a complete and quality work report.
Include all information on material used, products sold or services such as labor and the quantity of the same.
You will be able to collect the client's signature and IDand even document their performance through photos, videos or audios.
Once it is closed and signed, the material used will be updated from your company's stock of products.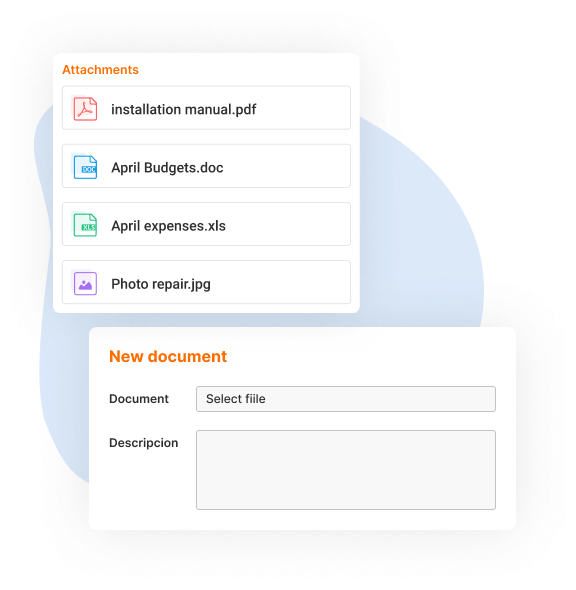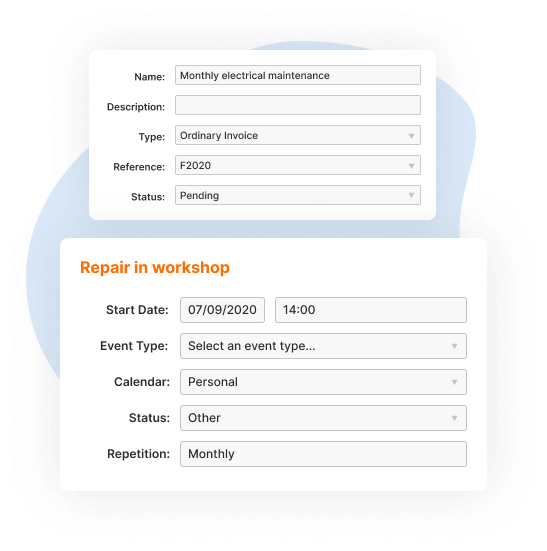 Control your maintenance and recurring tasks effectively
You will be able to manage an unlimited numberof machinery or other assets at customers in an efficient way for corrective or preventive maintenance.
You will have a maintenance work orders enrichedwith all the information to do it correctly, from serial numbers, brands, warranties and all the attached documents you need.
Don't waste time.
Automate the management and recurring billing of this maintenance by creating automatic tasks that help you with checklists or billing at the time you choose.
Schedule your work schedules and manage your team with GPS
Assign the work ordersof a new incident or preventive maintenanceto any technician of your team in an agile way.
You will be able to see in real time, the GPS location of your employees to be able to assign incidents and provide a better service while improving the productivity of the rest of your team.
Create multiple calendars for each of your employees, who will receive a notification every time you assign a work report or any other task and attach important documents.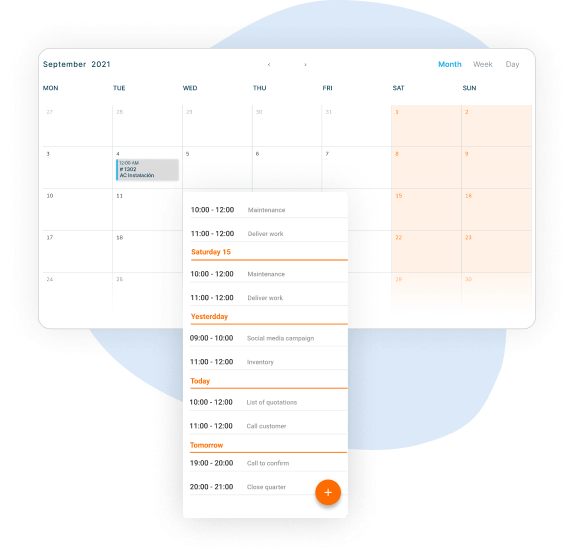 Simplify your company's management with STEL Order
If you don't love managing your business with STEL Order we will give you your money back
Integrate your working orders into larger projects
Create a project and assignbudgets, work parts, material, expenses and working hours to improve your traceability.
Follow in detail the profitability of your business by observing all expenses and revenues when and by whom they are imputed.
Easily detects deviations in project income or expenses.
Integrate the project into your employees' agenda to know when they have to make theirdelivery notes or work orders.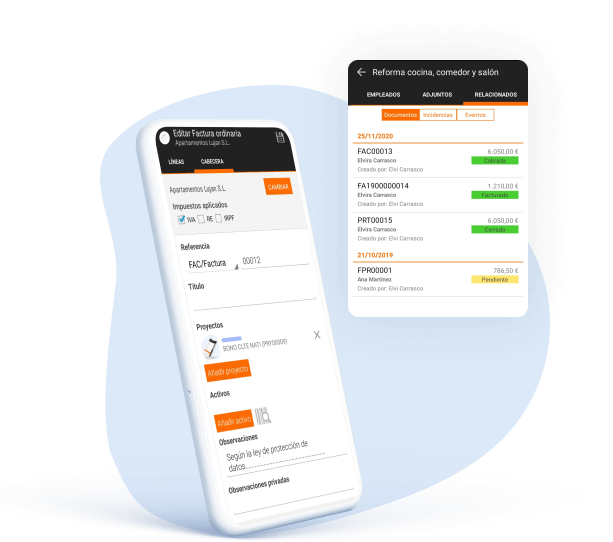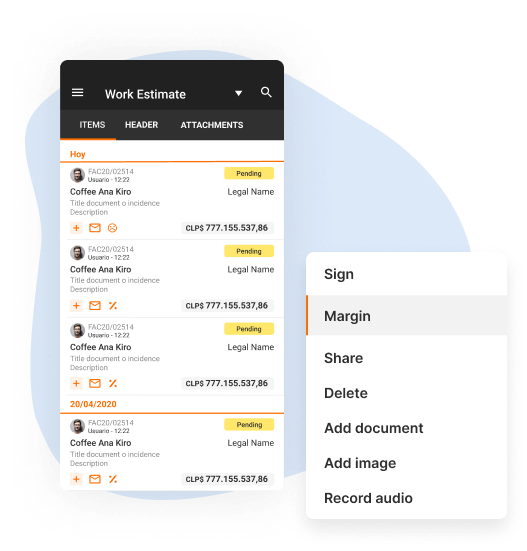 Review your profitability and control who can see it
Once the work order has been completed, including hours, material and products along with the client's signature, you will be able to see at a glance the final profitabilitywith respect to the budgeted amount.
Customize the roles of your employees to determine who can view, modify, create or deleteany type of document.
Manage your company by assigningroles according to the commercial, administrative or technical department, fully customizable to your liking.
Invoice and send your work orders quickly and easily.
Upon completion of the delivery note or work order you can create the invoice associated with it along with all the hours and materials used in the work order at the customer's premises or from the office with a click.
Increase your productivity and save costs.
Also, send it by e-mail withacknowledgement of readingto know if your client has seen it.
Include the bank information to make the payment or charge onlineby credit card or PayPal.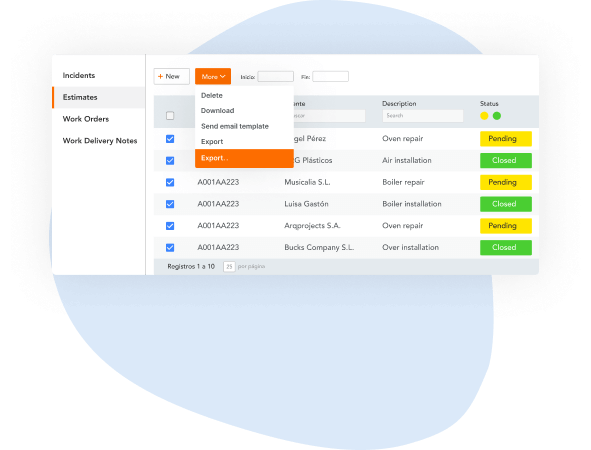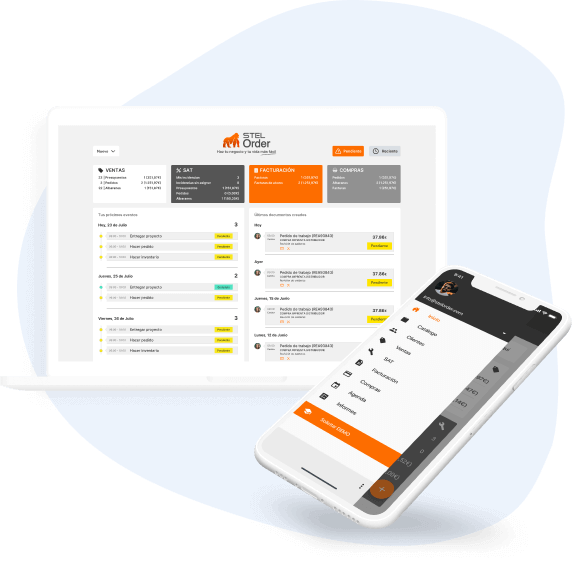 Work from anywhere, even without Internet
The STEL Order app works on any Android or iOs mobile device to allow your employees to work from anywhere evenif they don't have signal.
Create work reports, invoices or quotations and they will be updated in your program once you are connected to the internet again.
We are the mobile application best rated by more than 1000 freelancers and companies.