Optimize the management of your

business
Make better use of your time and increase your productivity with STEL Order.
The invoicing programme that adapts to your company's management needs.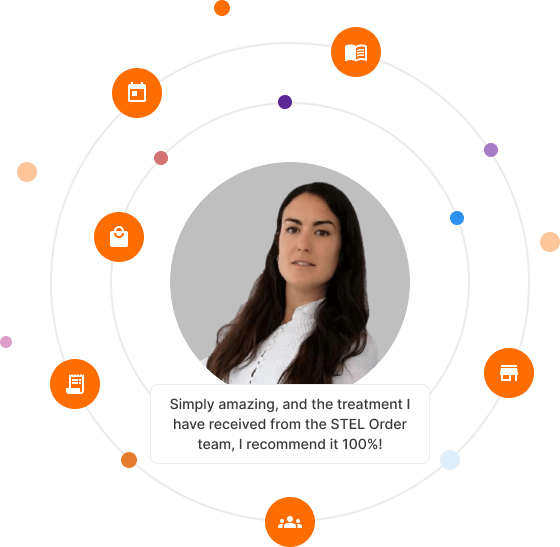 The perfect invoicing software for basic management, tailored to your business needs.
Manage and collect your invoices in an easy and simplified way
At the click of a button
, create professional invoices quickly and easily, wherever you are.
At a glance you can see the status of all your invoices and control all those that are pending payment.
Design invoice templates with your logo and corporate colour, and connect your customers with your brand.
Know exactly when your customers have seen your invoices. Generate and send invoices to your customers with acceptance of reading.
Collect invoices faster and collect payments in an easy, fast and secure way, from any mobile device.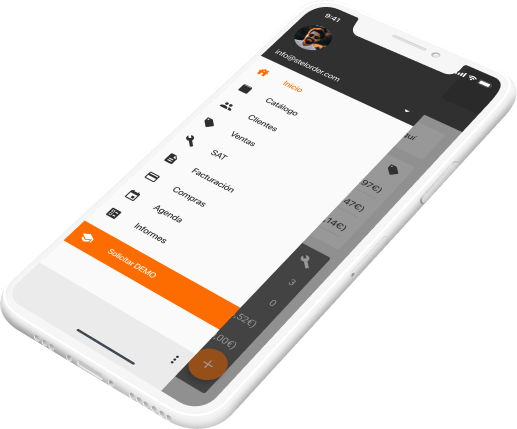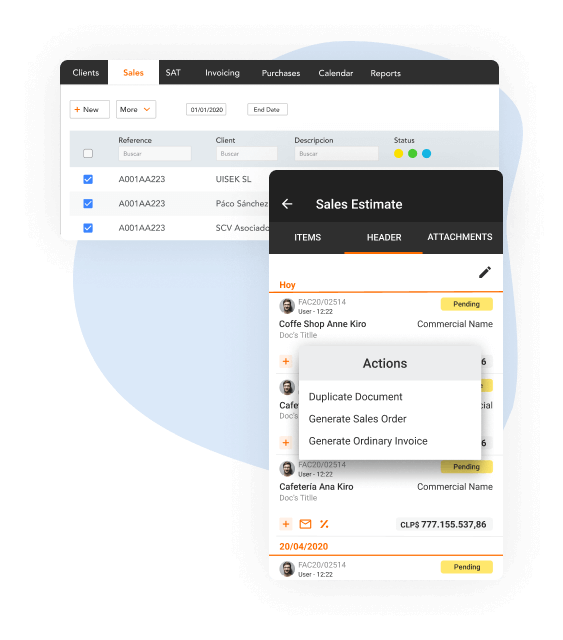 Create and send

quotes

in one click
Achieve your commercial objectives by digitising your sales department.
Send your quotes by email or any instant messaging application from your mobile device.
Generate quotations without an Internet connection, wherever you are. Collect your customers' signatures in the app, improving your sales service to your customers.
Manage your

products

and tariffs
Get more exposure
, consult your catalogue from any device and place, even without internet connection.
Use your own mobile phone as a barcode reader, and modify the purchase/sale prices depending on your supplier's prices automatically.
Do you have different rates for each type of customer? Don't waste your time with things that STEL Order can do for you.
Assign, or create different pricing rates on your products and generate quotes or invoices with pre-determined discounts.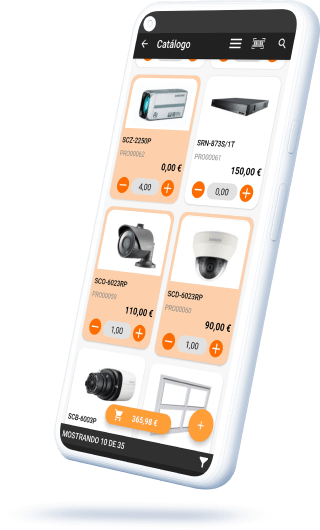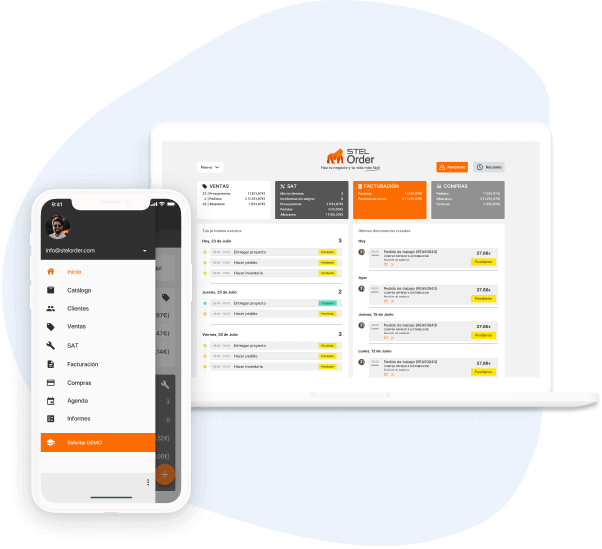 Develop and improve your business relationships with

customers
Avoid lost sales opportunities! Check all your customers' business information anytime, anywhere, up to date and at the click of a button.
Promote your business, attract new customers and retain existing ones with our mailing marketing tool "Connect". One of the digital tools with the highest return on investment.
Avoid losing customers, collect feedback on your products or services with Connect. Find out their needs, or the shortcomings of your services, directly from your customers.
Evaluate the results of your business actions at a glance with customer billing reports. If you don't love running your business with STEL Order we'll give you your money back
Keep

your daily expenses

and purchases from suppliers under control
Access your suppliers' information wherever you are. Generate invoices and credit invoices on any mobile device or PC.
Optimise processes and have more time for yourself. STEL Order offers you the possibility to update the purchase prices of your products automatically, and information from your suppliers wherever you are with any mobile device or PC.
Improve control of other expenses (insurance, self-employed, rents, tickets…) with STEL Order and increase the profitability of your investments.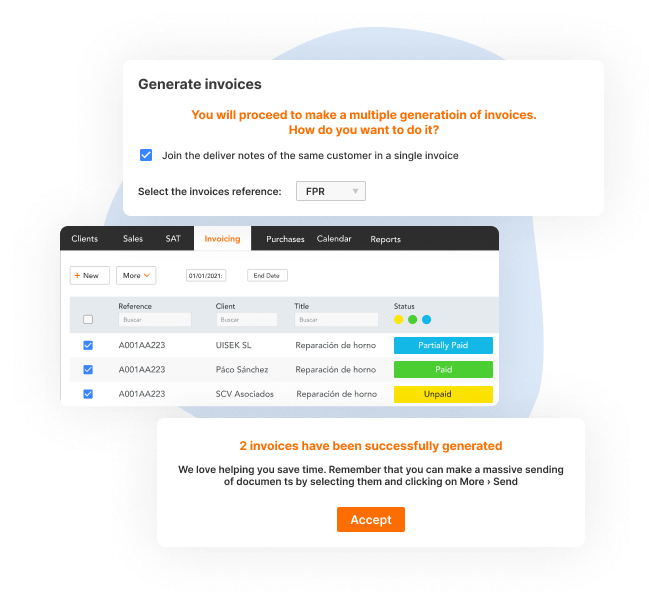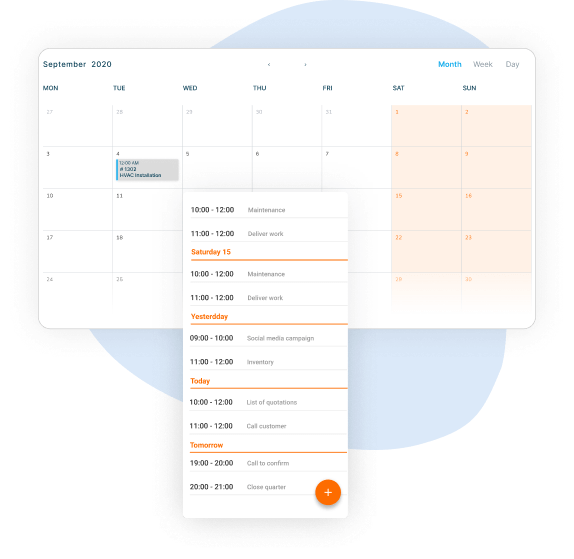 Plan and organize

your time with the

synchronised agenda
Do you feel you don't have time to get everything done? You need to coordinate the tasks that need to be done.
Organise your time so that you or everyone in your company can make the most of their working day with the STEL Order agenda.
Share events, calendars or client visits with your employees, and create a well-organised structure in your company.
You are not alone!

Forget about paperwork and mailings by inviting your

your advisor
You save time, money and avoid problems with lost documents.
Within STEL Order we have created a space for one of the most important people who accompany you in your business management, your advisor.
Forget about sending your advisor emails with thousands of receipts and invoices attached.
From now on your advisor can access a space created especially for him/her within STEL Order, in real time and completely unattended for you.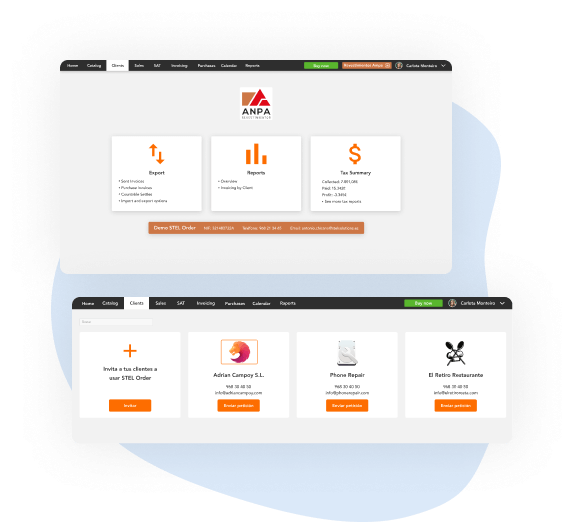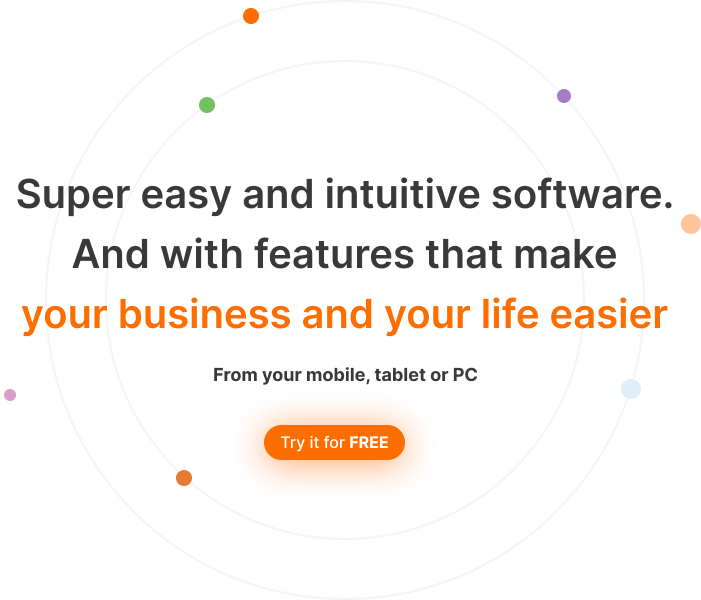 Monthly
+ 10€/month per additional user
Quarterly
+ 9,5€/month per additional user

Save 5%
Biyearly
+ 9€/month per additional user

Save 10%
Yearly
+ 8€/month per additional user

Save 20%
Yearly
+ 8€/month per additional user

Save 20%
Monthly
+ 10€/month per additional user
Quarterly
+ 9,5€/month per additional user

Save 5%
Biyearly
+ 9€/month per additional user

Save 10%
Request a STEL Order demo
An ERP expert will listen to you, answer your questions and show you how to apply it to your business.
Prueba GRATIS el Software ERP de Gestión que tu empresa necesita, con toda la ayuda que necesites