Manage your products using your smartphone or tablet
The best option to never miss a chance to show everyone what your company sells.
Your online product and services catalog
How to make a digital catalog?
With STEL Order, an online invoicing and management software, you will be able to showcase your digital catalog anywhere you want and make the most out of every business opportunity.
Attach as many photos and documents as you want to your catalog, manage your product stock in real time and configure different purchase and sales prices. You can also add barcodes to your products, configure taxes and view your margins at any time using any device.
Carry your online catalog with you at all times and show it to anyone whenever you want
Because you never know when a sales opportunity may come up. So carrying your catalog with you on your smartphone or tablet at all times is the best option to never miss a chance to show everyone what your company sells.
You will be able to show potential clients your products and services wherever you are, thanks to the mobility that STEL Order offers to its users. Don't ever worry about having your products up to date either, as any changes made from the office will automatically update your products and services on the app in real time.
And what happens when you don't have an Internet connection? Nothing at all. You can still access your catalog and even create sales and business documents which will be uploaded the next time you are connected to the internet.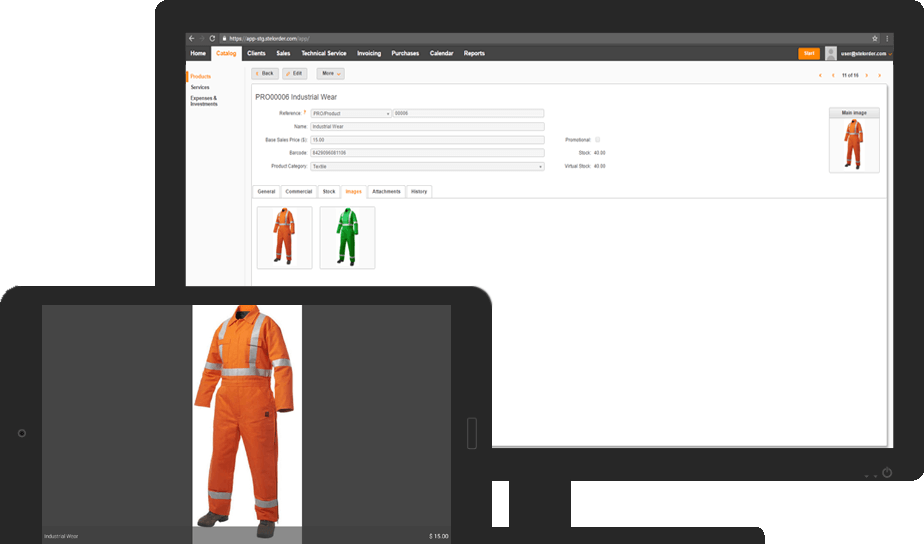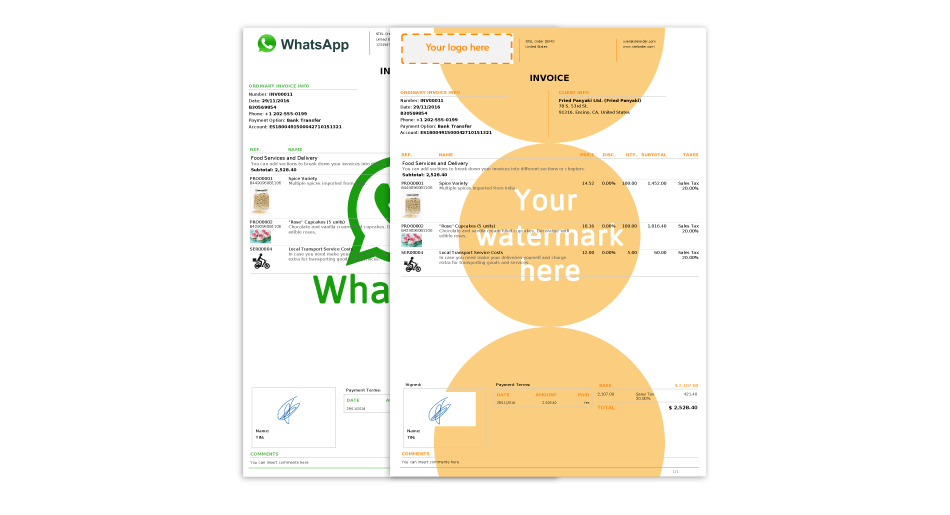 Create sales documents for your products in just a few simple steps
Until you try STEL Order for yourself, you probably won't realize how comfortable and easy it is to create estimates, delivery notes and invoices while you show your products to potential clients.
All you need to do is navigate your catalog and add your products into a new document, indicating how many units and at what price they are being sold at, as well as if there are any discounts that you want to apply to that particular sale.
You can also configure your documents so that any images that you previously uploaded appear on the document when you print or email it over to a client.
Add as many images as you want, even photos that you take with your phone
Improve the standard of your catalog by adding as many images as you want, as well as any other documents of interest (brochures, technical sheets, blueprints, etc) which you can also send over to your clients.
You will also be able to take pictures with your phone and upload them to your catalog instantly, as well as being able to load them straight from the Internet.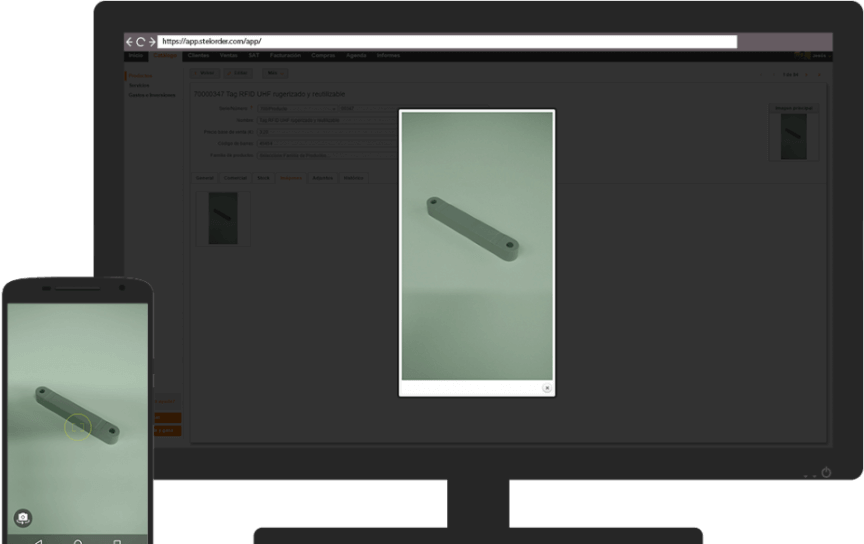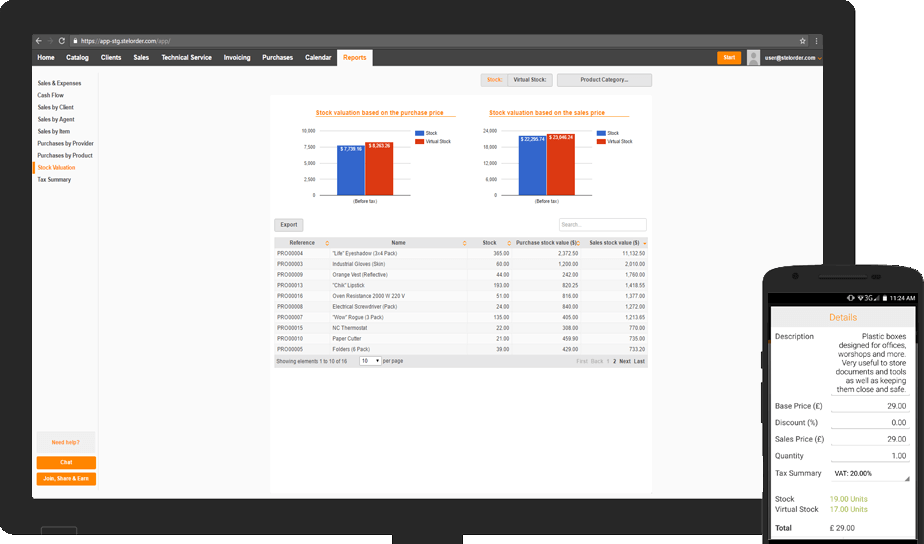 Know your actual and virtual stock at all times
You probably understand how uncomfortable it is to sell a product and then realize you're out of stock. However, thanks to STEL Order's stock management system, you can always have accurate information about your current stock on both the app and the web version of STEL Order.
You can also see your virtual stock, which is the amount of products you will have in stock after all outstanding purchase and sales operations have been completed. This will allow you to anticipate any shortages or abundances.
Barcodes, minimum prices, margins… And much more!
Aside from showcasing your catalog and creating live documents, you can also configure your products and services by adding even more information of interest.
Set sales and purchase prices, minimum prices, margins and any applicable taxes in your sector.
You can also configure barcodes and add products to your catalog by scanning the barcode with your smartphone.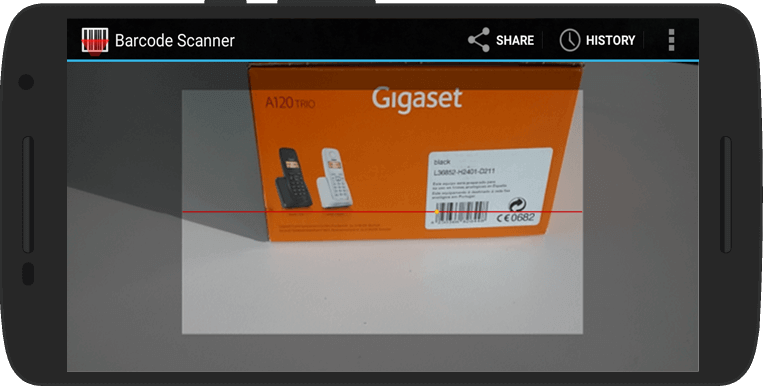 Some of the functionalities of the ERP online and mobile that revolutionizes the management of your business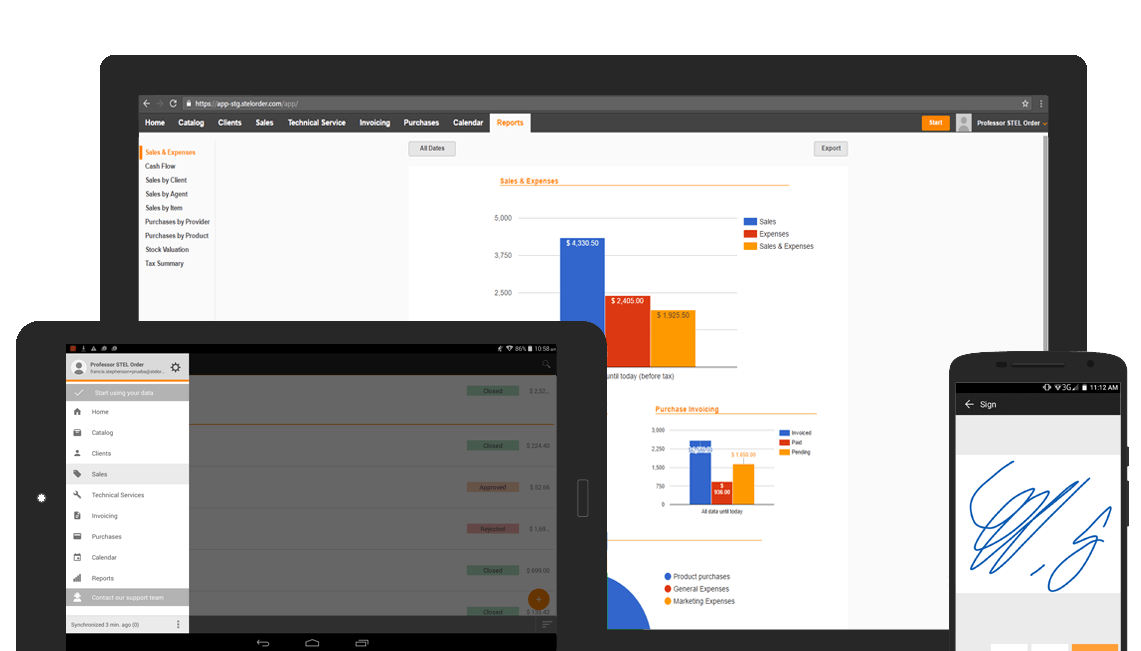 Try our invoicing software with all the help and support you need
.