ERP software for Technical Support
Manage your technical service company from the cloud or your mobile; ideal for the self-employed or installation and maintenance companies.
Take advantage of the flexibility of STEL Order and its capabilities to optimise the management of your maintenance company.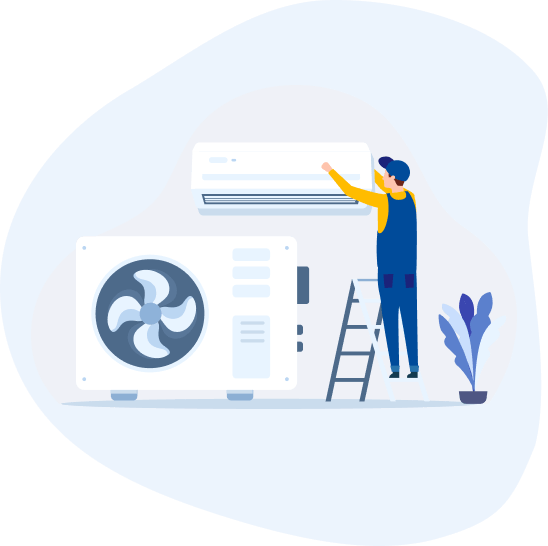 STEL Order is the ideal management software for companies with technical assistance services (TAS), installations, maintenance, repairs, machinery, electricity, security, construction and other sectors that perform field work.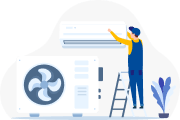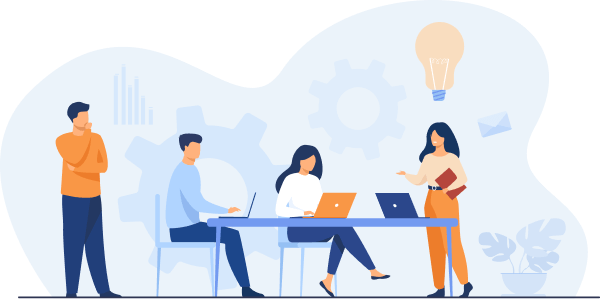 STEL Order SAT module for technical support services companies
The ultimate SAT (Technical Support Services) software for incident management and maintenance alerts.
Automatically assign the incident to the appropriate technician.
Your technician receives a push notification on his mobile phone or tablet where he can see the details of the incident the priority, the customer data and which machine, equipment or asset has been affected, and be guided by GPS to the location of the incident.
Generate  from this incident any commercial document, such as quotes, purchase orders, delivery notes, work reports, checklists or invoices. You can also attach photos, audios or documents.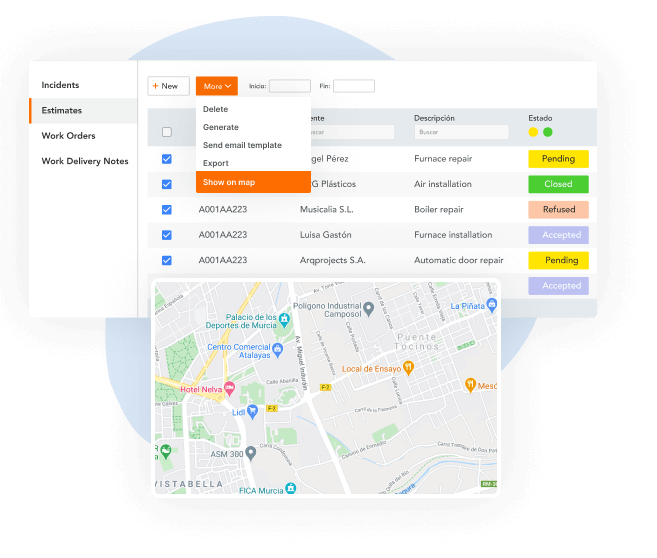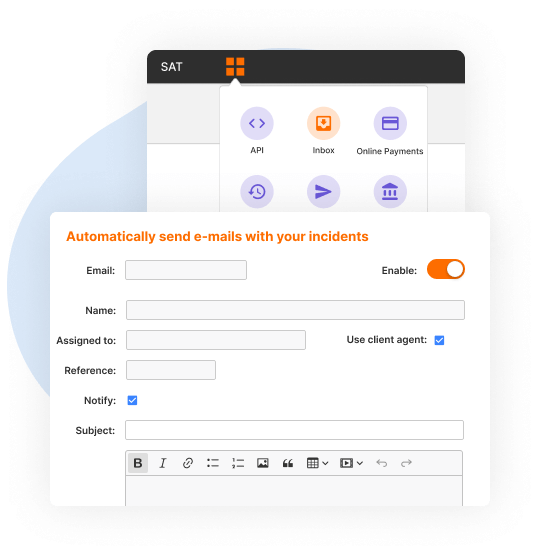 Turn your emails into incidents with STEL Order Inbox
With STEL Order Inbox, all the emails you receive , from the email address of your choice, or the contact form on your website will be automatically converted into incidents.
Invite your clients to inform you by email about breakdowns, warnings or incidents. Save time managing your technical support services company.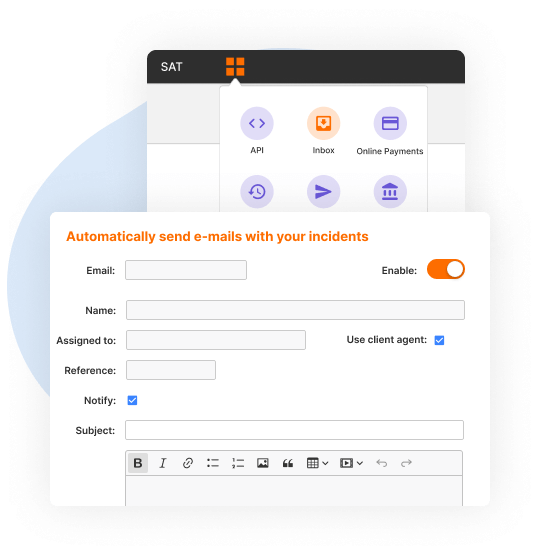 Stay connected with your technicians
Have your technicians connected to your office wherever they are.
Have your technicians located in real-time; you can assign incident or alerts to the nearest one via mobile phone.
Customise your technicians' roles so they only access the information they need.
Set your team members' roles so they can only view, edit or create the items you want.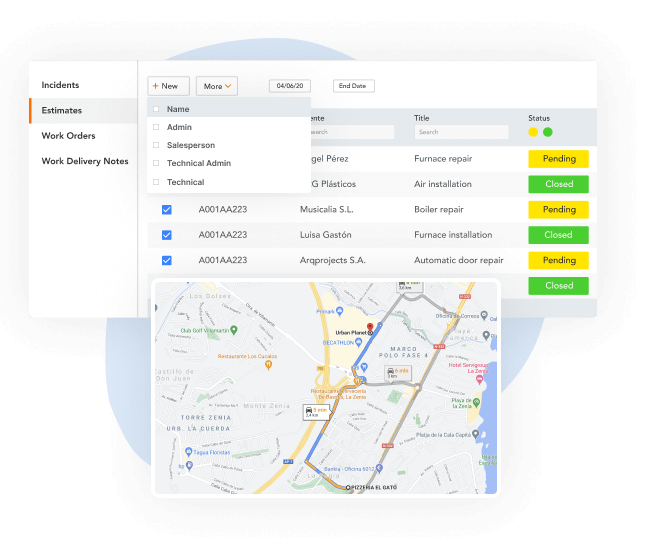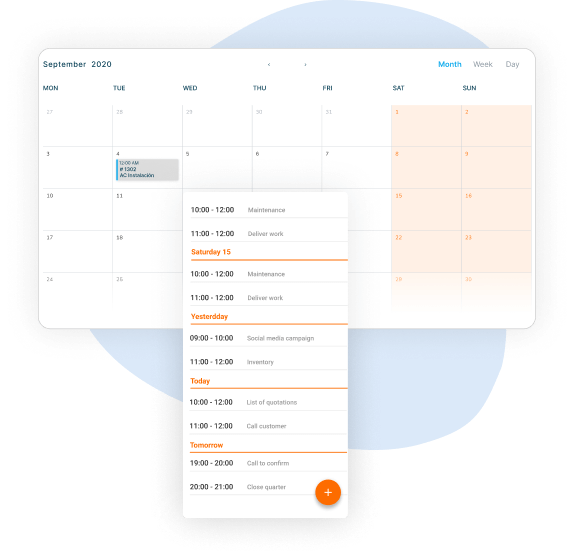 Shared agenda and automated tasks for preventive maintenance.
Organize your company's workflow through shared tasks.
Create work schedules and share them with your technicians.
Attach photos and other documents to your diary. Save time, clear mistakes and improve communication within your company with the STEL Order smart agenda, you will achieve effortless and powerful incident management.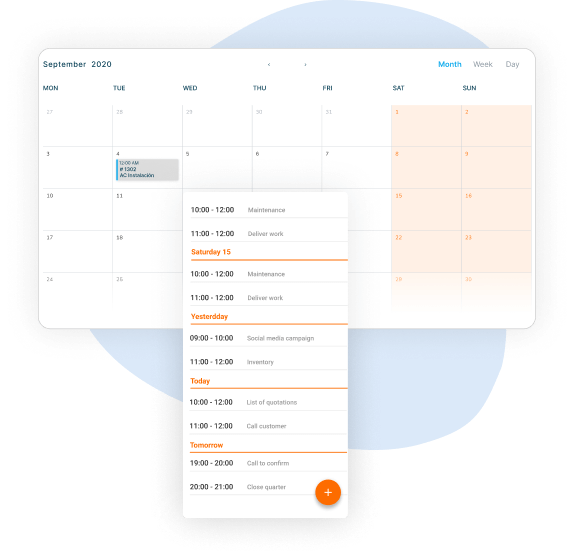 You have an inventory of the equipment and client assets upon which you have to manage preventive and corrective maintenance.
Display your catalogue of products, services, spare parts, and accessories on your mobile phone or tablet.
Use the STEL Order online and mobile catalog to provide all your technicians with the technical information they need to carry out their work  installation manuals, photographs of installations, and spare parts.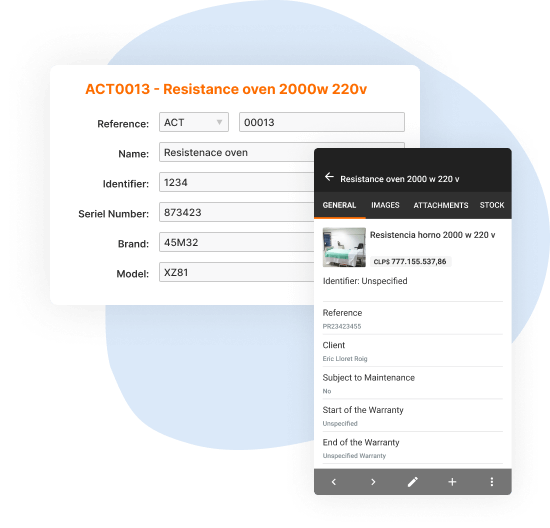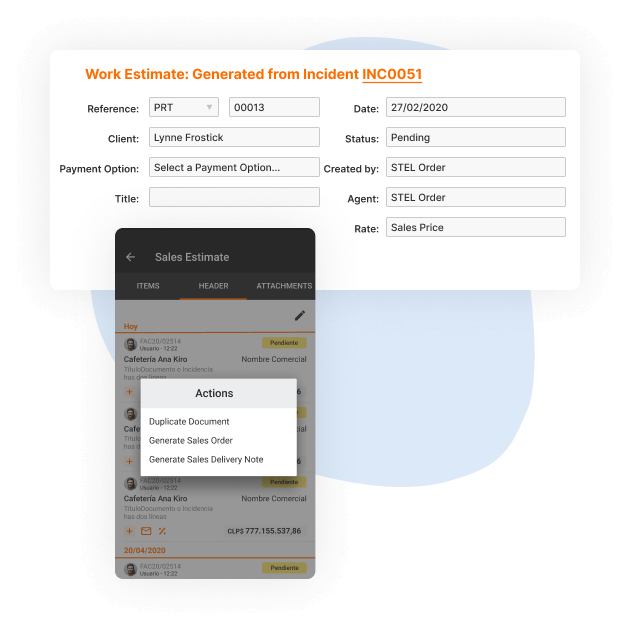 Estimates and work orders
Achieve more in less time.
You will be able to generate quotations or work orders in front of your clients, including parts used, labour, travel, observations, and other relevant information.
Sign your documents using your mobile phone or tablet. Once the document has been signed, email it to your clients with one click,  no need for paper copies. Main office will receive the document in real-time without any errors.
Generate any sales document from the quotation with a single click, you can access them in real-time from the office or at the location of the incident.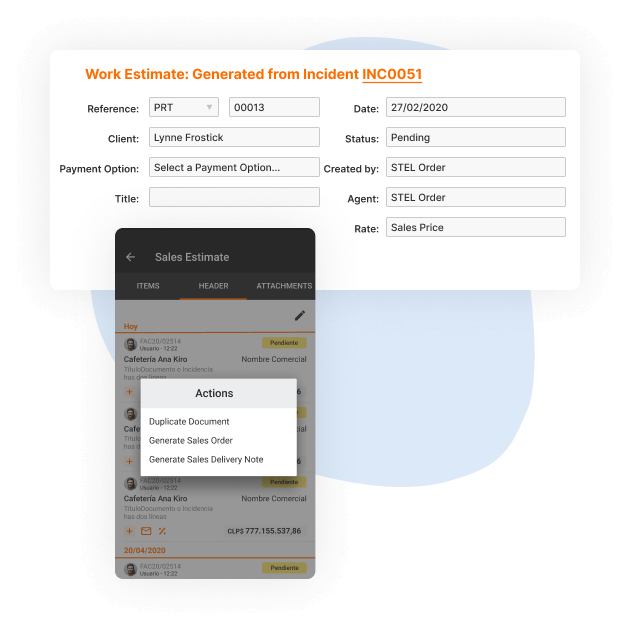 Your company doesn't stop even if you are offline.
When we created STEL Order, it was clear that we wanted it to work seamlessly online and offline.
This way, if you work in a basement, or a place without an internet connection, you don't have to worry about it, you can still display your catalog, make invoices, quotations, delivery notes, create calendar events and consult the balance of your clients offline.
As soon as you are back online, all the information will be automatically synchronised without any errors.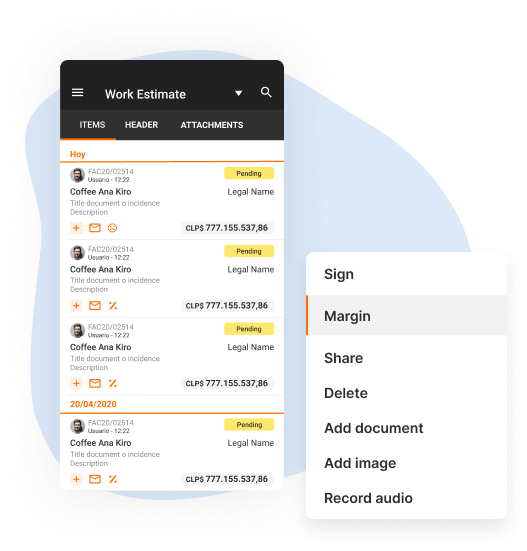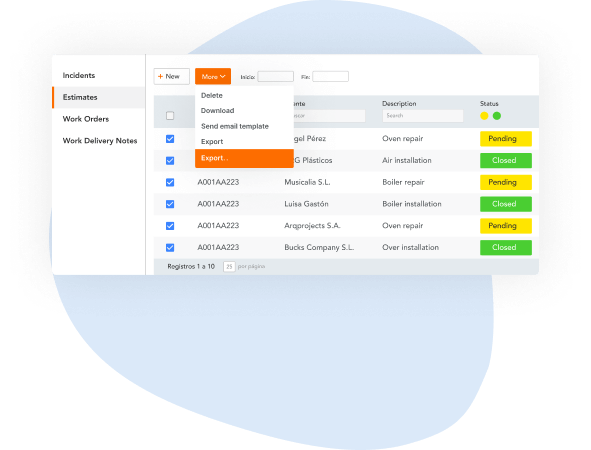 Work delivery notes and SAT invoices with just a click
Reduce and streamline office tasks.
With just one click, you will instantly receive delivery notes or work reports ready for invoicing.
Collect and digitize your customers' signature on all your delivery notes or work reports, on your mobile or tablet, as soon as you finish the job.
If you need to, you can print your documents (invoices, quotes, orders and delivery notes) from your mobile or tablet, using a portable printer.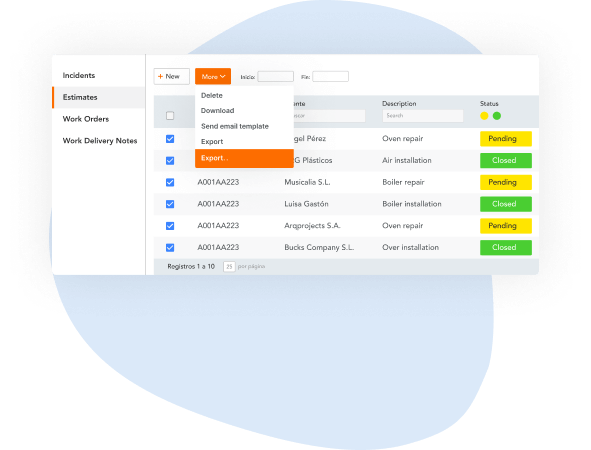 If you don't love managing your business with STEL Order we will give you your money back
Request an online demonstration
First we want to know a bit more about your business and how you operate. An expert will then show you the best way to use STEL Order to make your business and life easier.
Try the ERP Management Software your company needs for FREE, with all the help you need