The ERP that makes your business and your life easier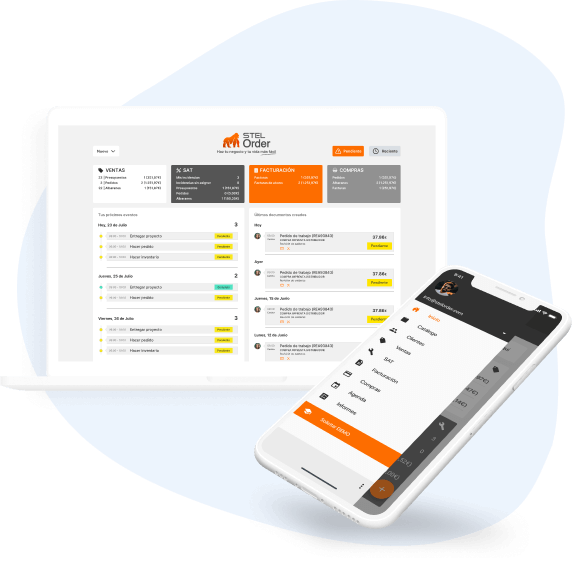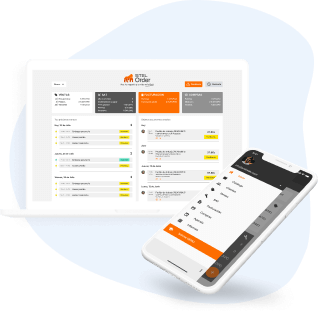 Manage your business with STEL Order ERP software
STEL Order is the online and mobile ERP that stores and synchronizes all your business information in the cloud. Your data is always safe and accessible from your mobile, tablet and PC, even without internet access.
Manage your product catalog, customers and prospects with the best online CRM. Make quotes, orders, delivery notes, invoices and collect the customer's signature with your mobile phone. Manage your suppliers, your purchases and control your expenses faster. Plan your day to day with the online agenda and consult your business reports instantly.
What can STEL Order ERP software do for my business?


Catalog
Always carry your online catalog of products and services with images and control your stock from anywhere in the world. Check prices, descriptions, sales margins, discounts and add attachments in your phone.


Clients
All the information about your clients and potential clients. With the STEL Order CRM you can track your contacts: you know what, when, where and how much they buy. Manage incidents, consult events and much more.
Sales
Sell more products and faster, wherever you are. With STEL Order you create quotes, orders, delivery notes and invoices with your mobile phone. Your commercial or distribution management, with a click and in a few seconds.


Technical Service
Manage your incidents and preventive maintenance with the STEL Order SAT module. Solve warnings, delivery notes, work reports and checklists from your mobile phone. Improve your technical assistance service, with no forgotten or unexpected events.


Invoicing
Generate personalized invoices with one click, from your mobile, tablet and PC. Email them or share them on WhatsApp in seconds. With STEL Order you know if your customer has seen the invoice you have sent.


Calendar
Create as many calendars as you want, attach documents and link your customers. Receive notifications in real time and on any device.Share your calendars with your colleagues for quality service.


Purchases
Improve the management of your purchases and keep your expenses in check. Consult the orders you have to receive, uninvoiced delivery notes and invoices pending payment. Register payroll, insurance or personal income tax from any device.


Reports
STEL Order provides you with automatic reports in seconds on the status of your business according to results, invoicing, products, treasury, sales, commissions, stock and profitability. Know the real situation of your business and secure your steps.

Accounting
Accounting records of your business activities. Invite your advisor to your STEL Order to access the information he needs. STEL Order is compatible with the most used accounting programs in the world. Import your transfers instantly.


Online payments
Collect invoices faster and make payments in an easy, fast and secure way. Clients can pay your invoices directly from the commercial document, thanks to the integration of Stripe and Paypal.

Projects
Manage your projects in an orderly, fast and secure way. Link your clients, incidents, business documents, events and tasks to the different projects, in the cloud from your PC, mobile and tablet, wherever you are.


Inbox
Receive automatic notifications on your mobile or email when they request a quote or report an incident. Convert your clients' emails into automatic incidents within STEL Order.


API STEL Order
It connects STEL Order with other software thanks to its API and functionalities. Link the ERP to your online shop and to your favourite applications. Extend the boundaries of your business and eliminate all barriers.

Automatic tasks
Automate your recurring billing and preventive maintenance. With the automatic tasks option you can be sure that all those periodic tasks will resolve themselves. Order, invoice and schedule maintenance automatically.


Connect
Notify all your customers of the status of their incidents and send personalized emails with one click. Create email templates and rating emails to boost your sales, improve customer service and communications. If you don't love managing your business with STEL Order we will give you your money back.
Why choose STEL Order´s ERP software?
Its main benefit you'll notice right away: it makes your business and your life easier
Easier, faster and safer
When you try it, you realize how easy and fast it is. Your information is secured with encrypted communications and automatic backups.
Grow your business
89% of our customers have increased their turnover since using STEL Order. All have improved their business image and the service they offer to their customers.
Work anywhere
In your office, in your home, in your client's home, on the beach or on the street. Manage your business from anywhere with your PC, mobile or tablet, whether you have Internet access or not.
Saves time and money
With STEL Order you can save a lot of time and money in your management and invoicing processes. It eliminates errors, duplicated processes and paper.
Sell more and get paid faster
Sell anywhere, make your invoices and business documents instantly and get paid sooner. We let you know when your customers read your invoices and quotes.
Including the best support team
By phone, by email, by chat, with the help center, with videos or as you prefer. You will always have all the help and support you need from the experts.
Work better and more orderly
STEL Order guides you through the business and management processes you need to follow and provides you with the information and actionability you need to make decisions.
Your business and your life made easier
It allows you to reconcile your professional and personal life. Forget about having to go to the office and leave your family to make an invoice or send a budget.
The ideal management software for many businesses and for yours too.
I'm sure you know professionals like you who use STEL Order to manage their businesses.
Eight years ago we started to create STEL Order thinking that it would be an ideal management tool for most sectors. We are continuously evolving, including functionalities and improvements that thousands of professionals like you transfer to us every day.

Installation and maintenance of air conditioning and heating.
We have improved in the taking of decisions, organization and optimization of our services.
I would like to emphasize that STEL Order has been the best investment as a business ERP, in the short and long term since it has improved the communication between all the departments of Pujolclima.
Unbeatable support, efficient, educated and very fast in each of the consultations.
At the time of implementing the ERP, it was instantaneous the import of all our files and that made that at the moment already could be worked in everything that offers us STEL Order, invoicing, budgets, warnings and incidents, etc..
I have already recommended it to everyone I know as it has made life much easier for us.
Pujolclima SL
www.pujolclima.com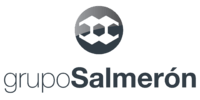 Metal structures, aluminum carpentry, door distribution.
The area that has most noticed the increase in productivity is in the sales department.
Thanks to the simplicity and intuitive nature of the ERP system, quotations and orders can be prepared quickly, making a closer connection between the company and the customer.
The ease of contacting any member of STEL Order is remarkable.
Thanks to the training and support offered by the sTEL Order team, the implementation was very fast. Within just a few days, the entire company had the basic knowledge of the program.
For our company it has already become an indispensable working tool.
Salmerón Group
www.gruposalmeron.es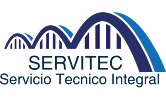 Repair of household appliances in general, at home and in the workshop.
Since using STEL Order as an ERP, we have improved efficiency and operational capacity.
With STEL Order, order and management agility have experienced growth, with an improvement in the profitability of resources and an increase in profits in the long term.
The area of orders for spare parts has been where we have noticed the change the most.
We now control our equipment more rigorously, with unbeatable documentary traceability, preventive maintenance, expiration dates and incident management.
I would recommend STEL Order without hesitation, we would not know how to work without this program.
Servitermic, Comprehensive Technical Service
www.servitecbadajoz.com
An ERP program or software is a program or set of programs that handles the most important internal operations of a company. Find out more in the following article.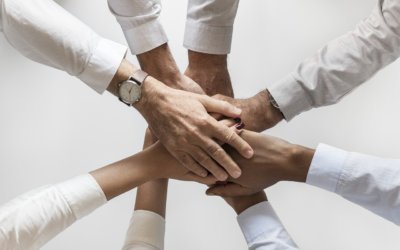 We want to keep on improving our business management software and we need your help. With our special partner program, you will be able to help us develop our software and create new functionalities. No matter whether you're a STEL Order client already or not –...
Try the ERP Management Software your company needs for FREE, with all the help you need