Control the expenses and purchases of your business.
Register your expenses, tickets and purchase invoices anytime and from everywhere from your mobile or PC.
Manage all of your purchasing information online using your smartphone or tablet
Our software allows you to manage every possible operation related to your purchases and suppliers by visiting the web version, or by using the STEL Order app from your tablet and mobile phone.
You can check all of this information at any moment and in any place: suppliers, purchase orders, delivery notes, invoices, expenses, pending payments, receipts, etc… All of this information will be accessible and up to date thanks to STEL Order being a cloud software.
All of your supplier and purchasing information always up to date
STEL Order's Purchases module allows you to have your supplier details with you at all times, and to contact them or place an order with them wherever you are.
Use the web version or your smartphone/tablet to check which orders, invoices and delivery notes need paying. This will also enable you to know what materials are due to arrive, when they will arrive and what payment terms and dates are attached to each order.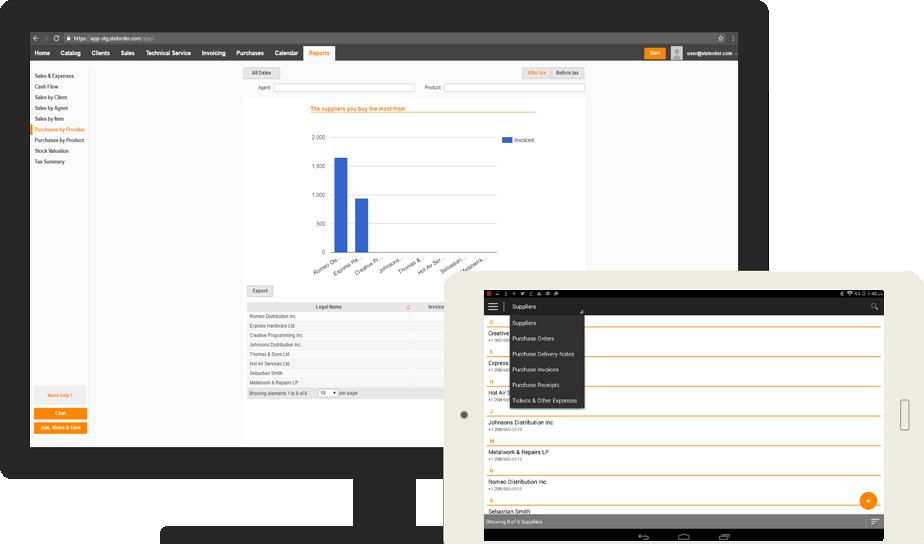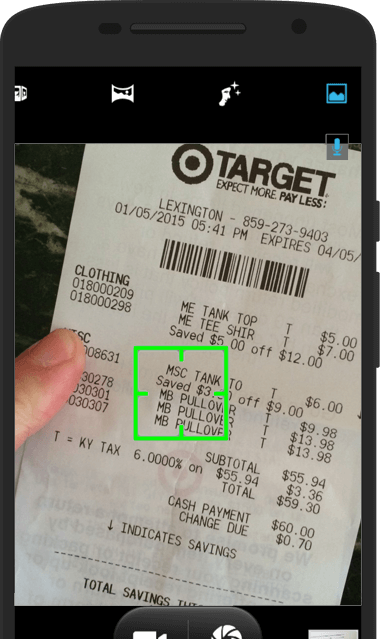 Register expenses other than invoices
You can use STEL Order to register expenses that are not part of an invoice: tickets, salaries, social security, freelance contracts, insurances, etc… You will also be able to set due dates for these expenses as well as being able to classify them into different categories.
Send the latest invoice summary to your accountant
Say goodbye to paper documents and having to collect, scan and print every invoice. STEL Order allows you to export any of your invoices into an invoice summary which can be presented in a PDF or Excel document. This document will collect all of the information that your accountant or adviser may need: clients, references, taxpayer numbers, totals, taxable amounts and more.
You will also be able send detailed information in an Excel or PDF file about payment dates, paid amounts, payment options… Everything your accountant or bank needs to fulfill any legal requirements!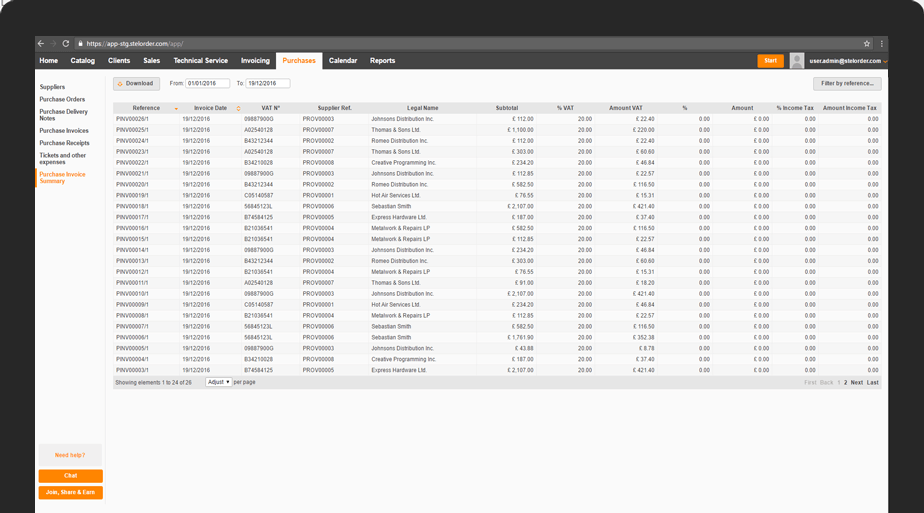 Some of the functionalities of the ERP online and mobile that revolutionizes the management of your business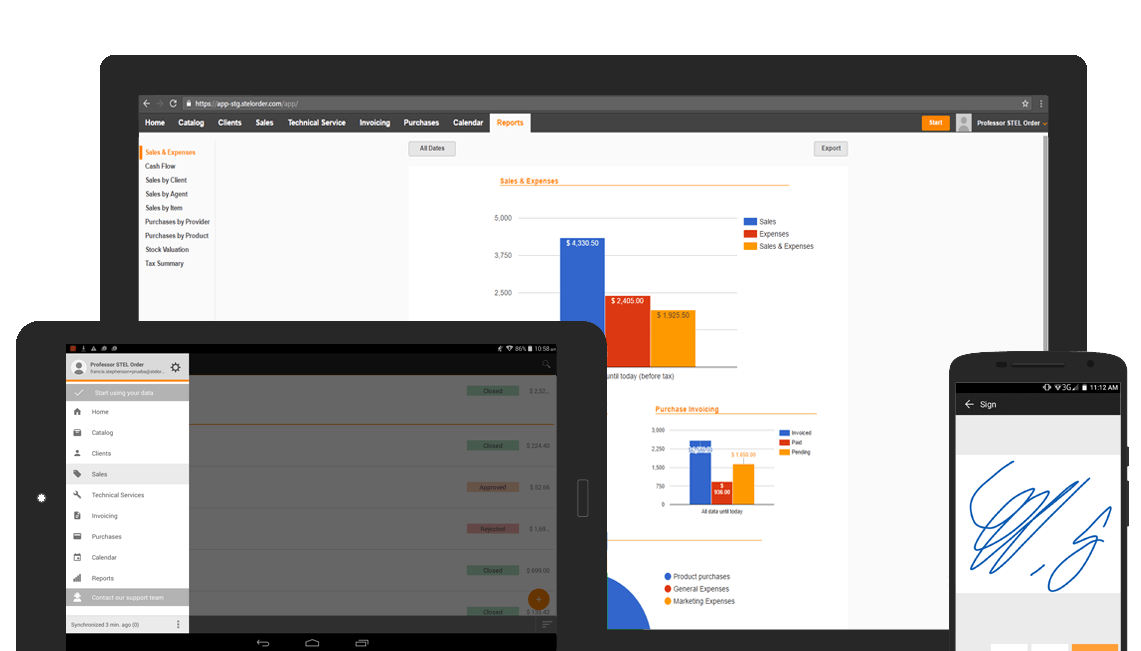 Online Catalog
An online and mobile catalog integrated into your ERP so that you could surprise your clients and sale anywhere.
Know more about this catalog online
Clients
With STEL Order CRM you will have all the information of your clients and potentials wherever you are.
Know more about this CRM online and mobile
Sales
The ERP where you can create estimates, orders, delivery notes, and invoices instantly. Eliminates paper and errors.
Know more about commercial management
Invoicing
Create your invoice in your mobile, tablet or PC. Know when your clients read them and collect faster by card.
Know more about how to do online invoicing
ERP
STEL Order is a ERP software in the cloud to manage your company just with a program.
Know more about this ERP
Online Calendar
STEL Order Calendar online it's ideal for planning and improve the communication and activities of your business.
Know more about the calendar online
Reports
Your ERP offers you all the information you need about your business and at the right time and way.
Know more about financial reports and management
Your bookkeeper in your STEL Order
Invite your bookkeeper into your STEL Order, and let access to the necessary information when its needs. Without paper. Without calls.  
Are too many the features of STEL Order that are thought for help you in your day a day of your business management.
Try our invoicing software with all the help and support you need