Keep track of your suppliers, expenses, receipts and purchase invoices from a computer or mobile device.
Monitor the traceability of commercial documents related to service hire or product purchases and send them from any mobile device by email or instant messaging with a single click.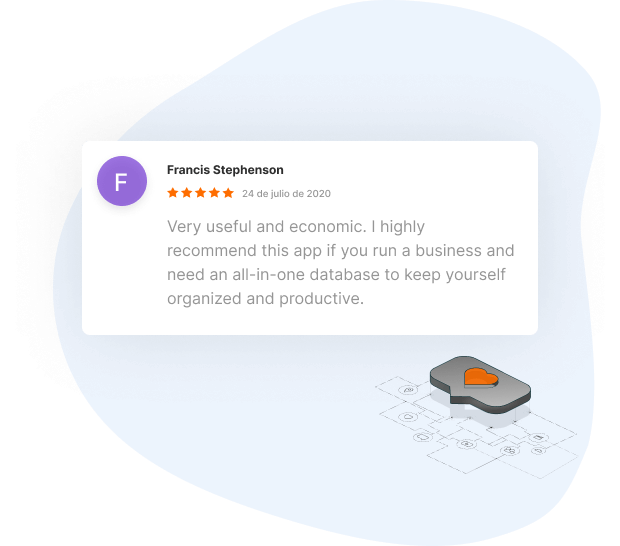 What can you find inside the purchase module?
STEL Order's purchase management module allows you to keep your suppliers' commercial information with you and access it at any time and place.
Check from your mobile, tablet or the web: orders pending delivery, returns to suppliers, delivery notes pending invoicing, and invoices pending payment.
You know at all times what supplies you are due to receive and when you should expect them, as well as when your next payments are due.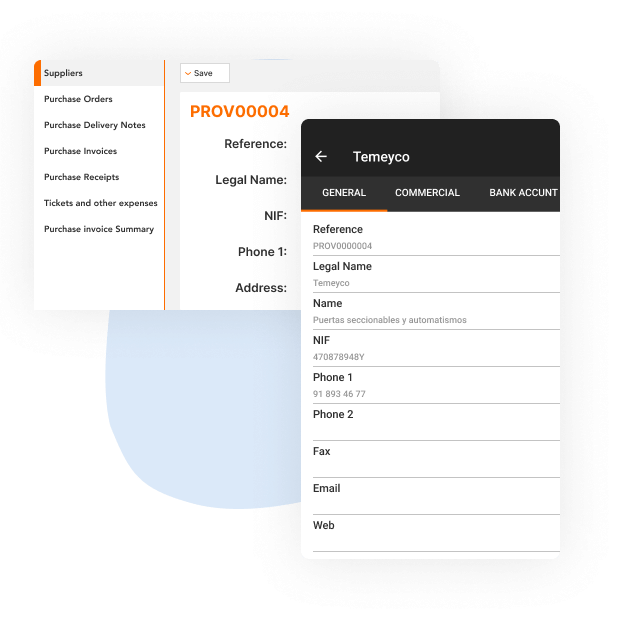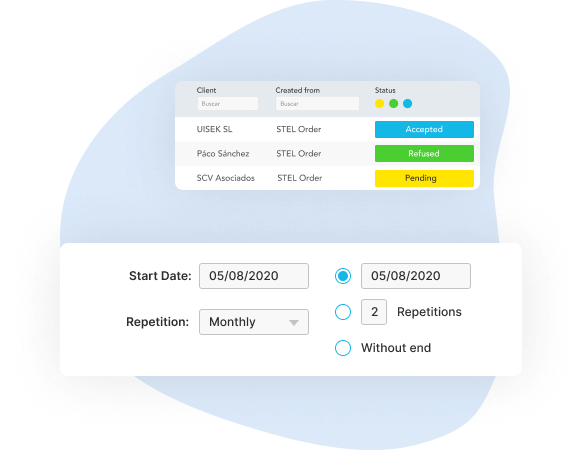 Manage your purchase orders with customised status and STEL Order's document traceability, keep detailed online control via web and mobile.
Have control over the purchase process and automatically generate the reference for each order. Automatically create recurring orders from each supplier, without the need to create them individually.
You have at your disposal different types of documents for each order, allowing you to incorporate all the information required by each of your suppliers.
Send the order to all your suppliers at once with a single click.
Merge all the weekly orders you send to your suppliers into a single monthly delivery note, saving time and money.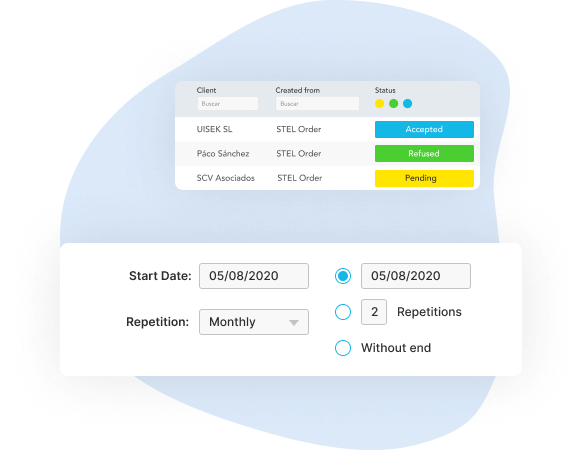 Generate and organize the delivery notes for all your suppliers. Never before has it been so easy to create a commercial document and have it signed on your mobile phone.
Update prices at the click of a button and keep your stock under control easily, without losing any documentation.
With STEL Order, you can generate different types of delivery notes and customise the status that best suits the way your company works.
Create consolidated invoices from several delivery notes saving time and resources, ensuring document traceability and automated control of the products available in the warehouse at all times.
Print or send valued or non-valued delivery notes, with all the necessary details for invoicing.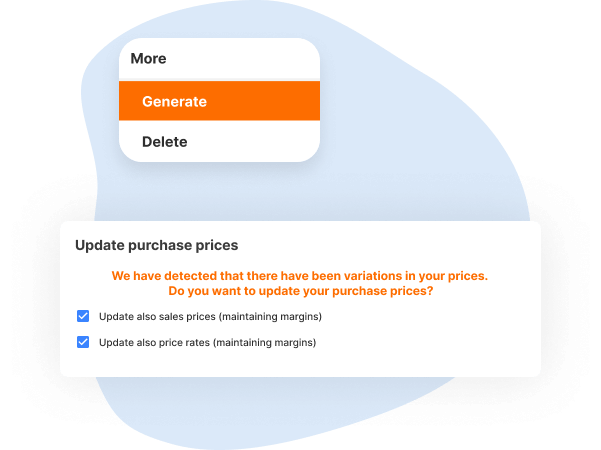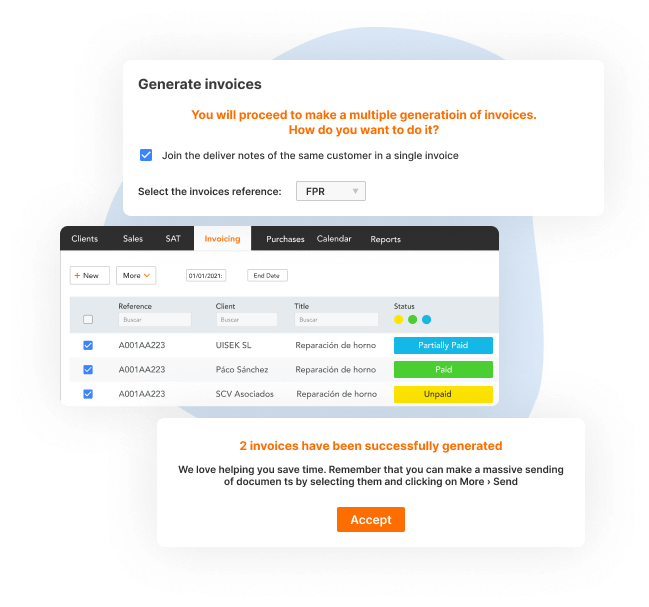 Issue purchase invoices for the products or services you have contracted for your business from a PC or mobile device.
Create multiple invoices by merging the delivery notes of your suppliers with a reference of your choice and generate automated tasks for the recurring invoicing of your suppliers.
Carry out time-saving purchase management procedures by sending supplier invoices in bulk with a single click.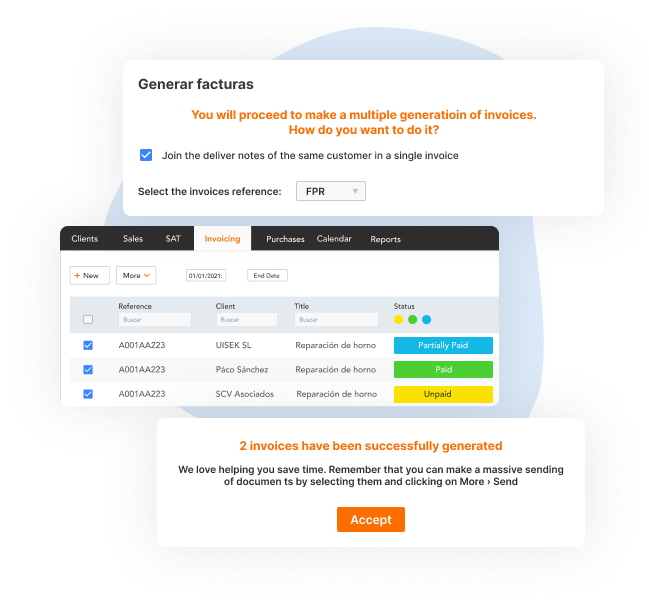 Monitor payment confirmations received from your company and improve commercial transactions with STEL Order wherever you are.
With STEL Order's mobile application, you have full control of your business from the palm of your hand, saving time and resources managing your company.
Carry out partial payments of vendor receipts. Receipts are automatically generated when issuing an invoice. Receipts are automatically generated when an invoice is issued and is based on the due date we have set on the actual invoice.
Use filters on your mobile or on the web to display the receipts you want to see at a glance, such as overdue or unpaid receipts.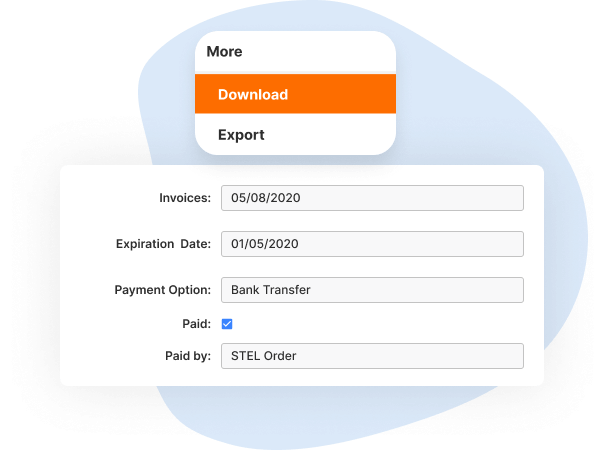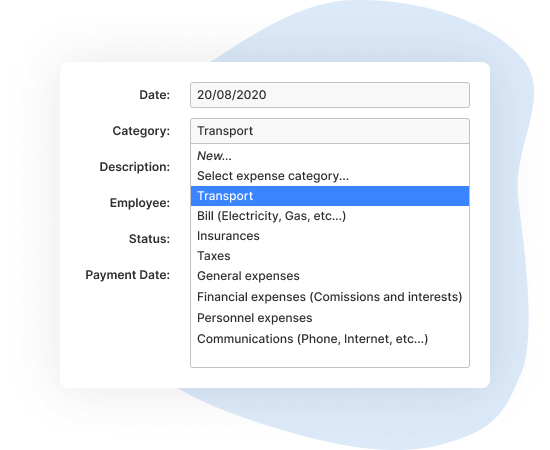 Receipts and other expenses
Keep a record of expenditures other than invoices.
You can also keep a record of other types of expenses that are not invoices: tickets, payslips, social security, self-employed, vehicle insurance, personal income tax, etc.
Know their payment status and classify them by the categories you configure.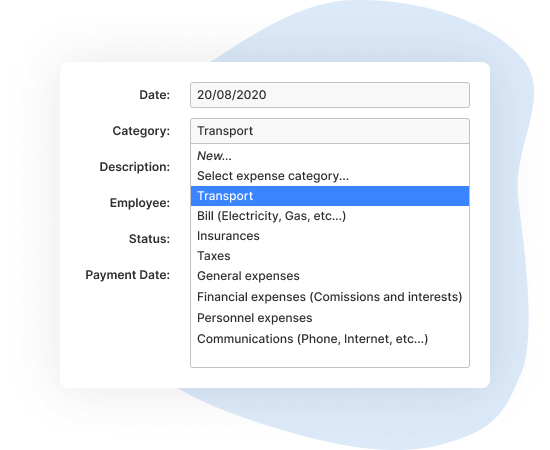 Send your invoice receipt ledger to your advisor.
You don't have to send your advisor any more paper or scanned invoices. You will only need to send your purchases invoice book in excel or PDF format, displaying all the invoices received and all the information your advisor needs: customer, reference, VAT number, taxable base, and tax summary.
Send to your advisor, also in excel or PDF format, the list of payments associated with each invoice, with the date, the amount paid and payment method… Everything your advisor needs to fulfil your accounting duties!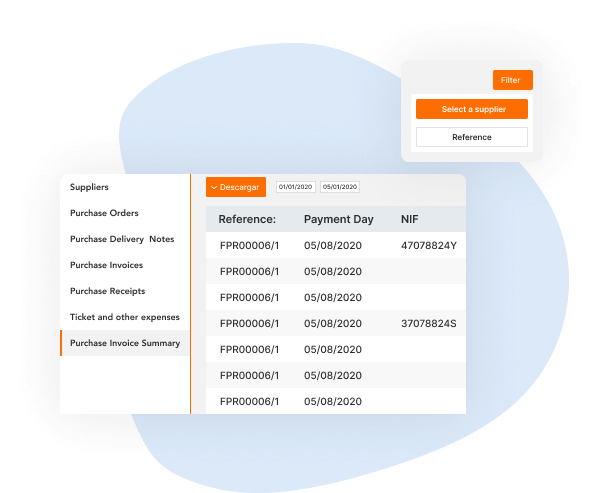 If you don't love managing your business with STEL Order we will give you your money back
Request an online demonstration
First we want to know a bit more about your business and how you operate. An expert will then show you the best way to use STEL Order to make your business and life easier.
Try the ERP Management Software your company needs for FREE, with all the help you need