People like you have already made their business and life easier
Find out about some of the success stories that our customers shared with us. Many entrepreneurs and business owners have improved their business operations by using STEL Order.
JOSÉ MORALES CARRIÓN. JMC
www.josemoralescarrion.es
We're a leading technical services agency specialized in restaurant equipment.
"The mobility we get from using STEL Order helps us work anywhere alongside our clients. We are now quicker when it comes to managing orders and payments. Estimates and invoices are much more direct since we can send them instantly. We also have much less paperwork to do and it has been a long time since we lost track of a document. Our clients are much happier with our speed and efficiency."
UP DECORACION
www.updecoracion.es
We manufacture and sell home decorations.
"We have really improved our productivity thanks to STEL Order. Our sales consultants are showing all of our products on the street using the online catalog on their tablet, and they can take an order from a client instantly. We automatically receive the order in the warehouse, and can start preparing it right away. Being able to work anywhere and manage our sales operations is fundamental to us, and STEL Order has helped us a great deal to achieving this level of structure and efficiency."
CMD Informática
www.cmdinformatica.com
We have a computer shop and offer IT support services to other companies.
"We use STEL Order to manage our computer shop. It helps us sell products as well as carrying out equipment repairs, thanks to its Technical Service module. We really take advantage of its mobility to manage incidents and create delivery notes and invoices using our smartphones. We can get paid for our work as soon as it's done."
"We use STEL Order for the day to day management of our business too: to manage our client lists, our product stock, purchases and expenses, estimates, orders, delivery notes and invoices. We have even given full access to our adviser so we are always on top of our legal requirements and taxes."
Grupo Salmerón
www.gruposalmeron.es
Metallic structures, manufacturing of trailers, carpentry and the distribution and installation of doors.
"We have increased our work output and productivity on a global level thanks to STEL Order, and we have grown even more on a commercial level."
"The department that has grown the most thanks to STEL Order has been the sales team. Because of its simple and intuitive interface, we can create estimates and orders quickly which helps us build better relationships with our clients. The multiple features that come with STEL Order have also helped us improve our team work by connecting all of our departments."
"Our company has improved in a lot of areas that needed working on before we implemented it."
"The ability to contact any member of the STEL Order team is definitely worth mentioning. It's an important aspect: being able to solve any doubts or questions as soon as possible without having our work affected by it."
"Getting used to STEL Order was easy. In just a few days, we already knew all of the basics and how the software works and it only took us a few weeks to fully master it."
"We recommend STEL Order without a doubt. It's a very useful platform that can help you make the most of your business, and it only takes a few simple steps to create any business document. You can bring up client and document information quickly and stay on top of all of your work. Another feature worth mentioning is the online calendar, which can help manage your workload with little to no effort."
"STEL Order offers many benefits that can apply to your company, but you will need to try it yourself to find out just how it can help your business."

CROS Solutions
www.crossolutions.com
We offer IT support to large companies.
"Without the use of paper and using our smartphones; quickly, easily and safely. Our clients can see now that we are in a 100% technological world and that we are fully immersed in it, especially because we no longer use paper documents for any of our estimates, delivery notes or invoices."
"The area which we have seen big improvements in is clearly our team work. Managing our technicians work and being able to create an invoice anywhere has definitely helped speed up our work process."
"One of STEL Order's best features is definitely their support team, as they are always willing to listen and are quick to help out whenever we call."
"This was actually one of the first expenses that we made as a company, and we couldn't be any happier about it. It's really useful and we learn more about it each day and with every new update. This one definitely wipes the floor with the old software I had to use for 8 years."
"The best thing about it, though, is that you can really feel an element of humanity from the company itself."
AIMAS Soluciones Audiovisuales
www.aimas.es
Professional sound systems.
"Our finance manager contacted STEL Order at the beginning of the year. Since then, our company has access to a quick and efficient software tool that allowed us to expand our commercial activity thanks to the stock, purchase and sales management features that come with it."
"One of the things that makes me trust STEL Order even more is their ability to add new functions and features depending on what their clients ask for."
"From an economic perspective, STEL Order is a good investment. For a very small price you get a software that is no doubt going to be one of the best ERPs on the market."
"You also feel very safe thanks to their support team, who have solved every incident and question we have ever had quicker than anybody else."
"To summarize, STEL Order comes highly recommended for any business that needs quick, efficient and remote access to their company's information."


PUJOLCLIMA SL
www.pujolclima.com
Installation and maintenance of air conditioning systems and heating and gas systems.
"A huge change that made our business grow. We have improved many aspects of our company, including management and the optimization of our services. I would like to highlight that STEL Order has been the best investment, both short and long term, since it's helped improve communication between all of the departments here at Pujolclima. And that is truly the foundation to making any business grow."
"It has truly been one of the best investments, and it keeps getting better thanks to each new update and feature that the STEL Order team work on."
"Nothing can match the speed at which they respond to our queries every time we have a question or suggestion. They are very quick to manage their own workload and still find time to make each phone call as friendly and helpful as possible."
"It took us no time at all to import all of our existing files and information, which meant we could start using STEL Order for all of our management and invoicing needs right away."
"I have already recommended STEL Order to everyone I know since it really did make our business and lives easier."
Aminora Consultores
www.aminora.eu
We provide consulting services for Financial Sustainability, Environmental and Social Transport
"Thanks to STEL Order we have realized our purpose: having a working field office available at all times with just one program.
We have really noticed some great changes when it comes to managing our client and product lists, thanks to the flexibility that comes with using STEL Order. It really does help us manage every single aspect of our company."
"Investing in STEL Order pays for itself in no time at all."
"I give a 10 out of 10 to the support team."
"Implementing STEL Order was really simple, too. I'm already recommending it to all of my contacts."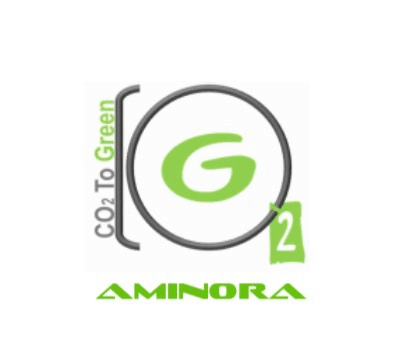 Delaviesca Lateramen S.L
www.delaviesca.es
We sell artistic ceramics and souvenirs.
"It has made my professional and personal life much easier to manage. Our invoice transactions have also improved greatly."
"We can find out at any time if there are any outstanding invoices and, more importantly, it helps us know which clients need more time dedicated to them."
"The support team is magnificent and are always willing to help. They're very efficient."
"We weren't sure about changing our software at first, but it has been really easy to carry over information over to STEL Order. It only took a few minutes to upload all of our existing information."
"I would recommend STEL Order without a doubt."
Ordenatech
www.ordenatech.es
We offer IT maintenance services for small and medium-sized companies.
"It's been really useful to manage all of our business using STEL Order, especially since mobility is an important factor for us. The development team are always evolving the software and have offered personalized support whenever we needed it."

"Totally recommended!"


IST Honduras S de R.L
www.isthonduras.com
We sell artistic ceramics and souvenirs in bulk.
"STEL Order definitely makes my life easier."
"Our company is focused on the technical aspect as well as maintenance and repairs. This is why the Technical Service module has been a great help to us."

"I find it to be an excellent management and invoicing software, and the price is very reasonable for what you get."
Persianas Domésticas
www.persianasdomesticas.com
We offer repair services for blinds and automatic gates.
"One word comes to mind when I think about STEL Order: Structure!"
"STEL Order has helped us improve our business in every aspect, especially since it saves us a lot of work time and allows us to spend more hours with our family and loved ones."
"It's an amazing investment (possibly the best) for my business. I have recommended STEL Order on multiple occasions and will probably continue to do so."
"They have an extraordinary help and support team."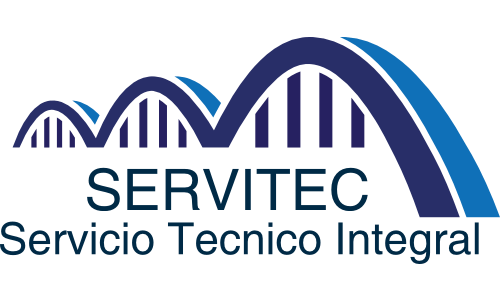 Servitermic, Servicio Técnico Integral
www.servitecbadajoz.com
Home and workshop appliance repair services.
"Structural and management efficiency have experienced a huge growth since we started using STEL Order."
"We are currently working on configuring a database with more commercial elements in order to import it into STEL Order."
"I would recommend using STEL Order without a doubt."
Papel y Mecheros
www.persianasdomesticas.com
We distribute smoking items and products.
"We've certainly seen an improvement in our business operations, especially since we don't have to create a new invoice for any large orders if we make a mistake. Just a small correction and the problem is solved, which is much more managable. Our sales consultants can see their daily sales and the full value of their orders. This has helped us take a big step towards improving our business image."
"We also managed to organize our office operations and increase performance in that aspect. We now have more time to focus on our purchases and any issues that may come up with our suppliers. We have invested all of the time we saved on improving our social media, website, etc."
"I have recommended STEL Order to various companies in the same sector that we work with. It's not just because it really is a complete software, but also because we have been treated well by the support team. To me, that's actually what matters the most."

Try our invoicing software with all the help and support you need