Generate accounting entries for all your commercial activities, and download the corresponding files for the most used accounting software.
Define what elements you want to include in your transfers: sales and purchase invoices, collection and payment receipts, and account inflow or outflow.
Download and import them into your accounting software with a single click. STEL Order is compatible with A3, Sage, Contaplus, Contasol, Aplifisa, Contages … In addition, you have a standard Excel that can be imported into any accounting software.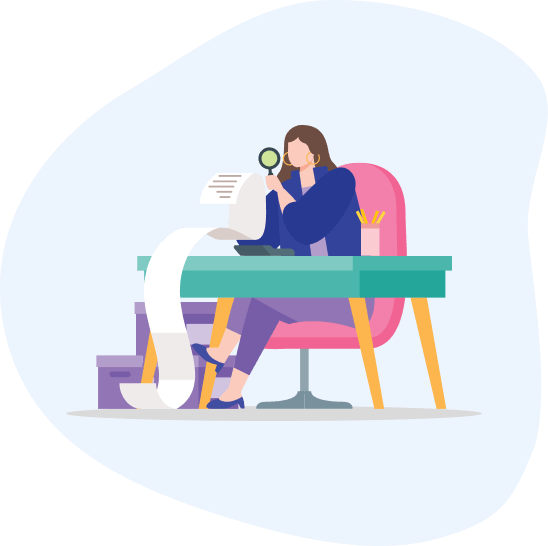 What can you do with the STEL Order accounting transfer?
Define your accounting categories
Define the accounting categories for your clients and suppliers, for the purchase and sale of your products and services, your taxes, and your payment methods and bank accounts.
What's more, you can also update all the accounting categories of the products, services, clients and suppliers that you had configured in STEL Order before starting to use accounting through Excel or CSV.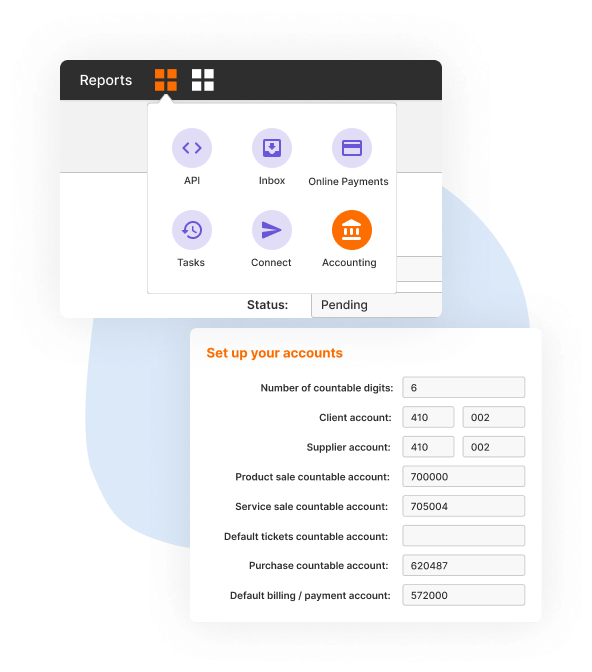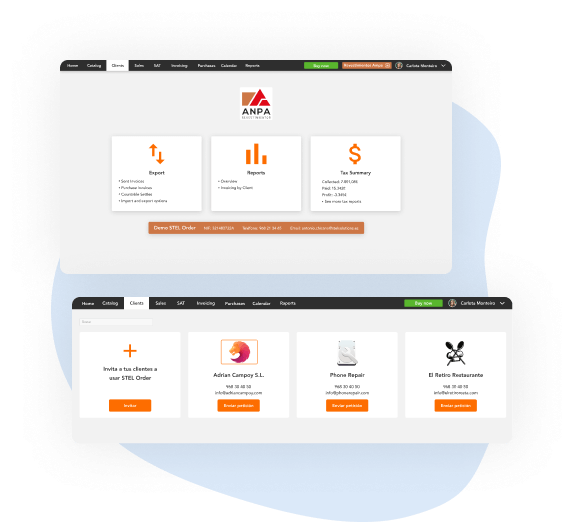 Forget about sending invoice lists, PDFs or photos of your expenses and other accounting information to your adviser and focus on making your business grow.
Thanks to STEL Order's cloud, your adviser can access your accounting information in real time and completely unattended for you. Communication with your adviser had never been more fluid and effective.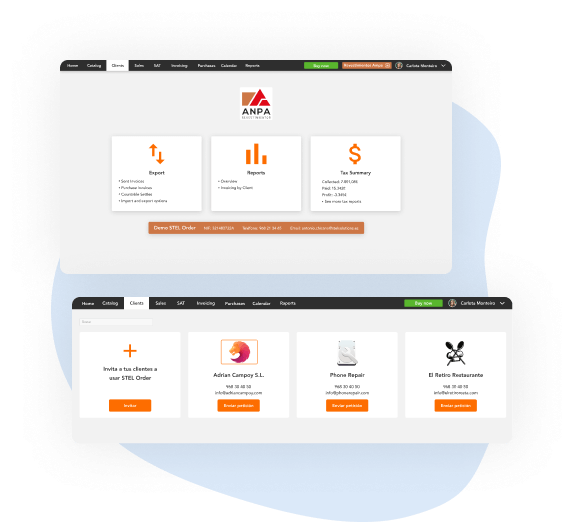 If you don't love managing your business with STEL Order we will give you your money back
Request an online demonstration
First we want to know a bit more about your business and how you operate. An expert will then show you the best way to use STEL Order to make your business and life easier.
Try the ERP Management Software your company needs for FREE, with all the help you need