Join, Share & Earn
Become Partner of the online and mobile ERP program best value of Spain and 70 other countries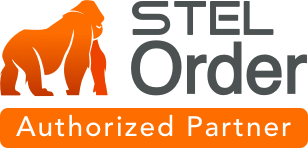 Earn up to 20% commission and help us make the business and life easier for entreprenuers, freelancers and SMEs
1. Join
Join now and you can begin sharing STEL Order. You will get a free account which you can use to recommend our software, monitor your commission fees, keep track of your referals and create demos and presentations for potential clients.
2. Share
A unique URL will be appear which will allow you to share STEL Order on your social media pages, via email, your blogs or website with just one click. To create your own partner link, register with STEL Order for FREE and click on "Join, Share & Earn".
3. Earn
You'll earn a 15% commission for every invoice that your referred clients make with us. Your commission will become 20% once you exceed the 100 active referred clients. You also can track your commissions and their status.
Become a Partner for FREE and make more money
IT professionals, advisers, consultants, marketing and publicity agencies, web developers, blog writers and shop owners. Everyone is more than welcome to join the partnership program for one of the best online management softwares on the market.

Logos, images, banners and other content specifically designed to share STEL Order
Download images, texts and logos to promote STEL Order on your website, blog, social media, emails and other digital media platforms.