Manage your company's internal emails and improve communication with your customers.
Connect is a mailing system that sends email notifications to your clients, in an easy and fast way.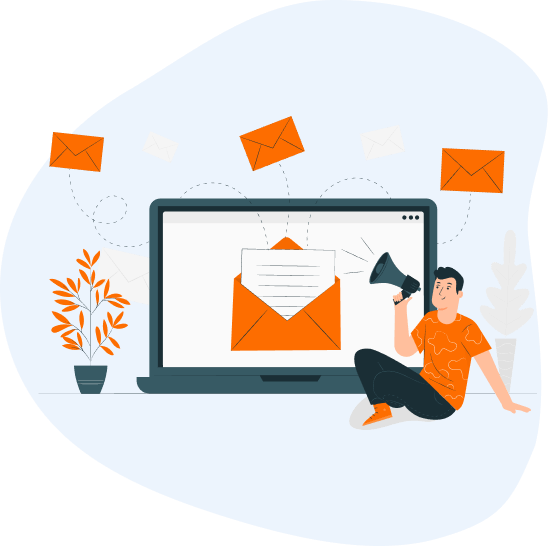 ¿What can you do with Connect?
Unpaid invoices are one of the main problems that companies must face.
To try to mitigate this issue, we have created a specific feature called "Notice of defaults" or "Notice of debtor clients". With a single click, automatically send notices to all your clients who have unpaid invoices.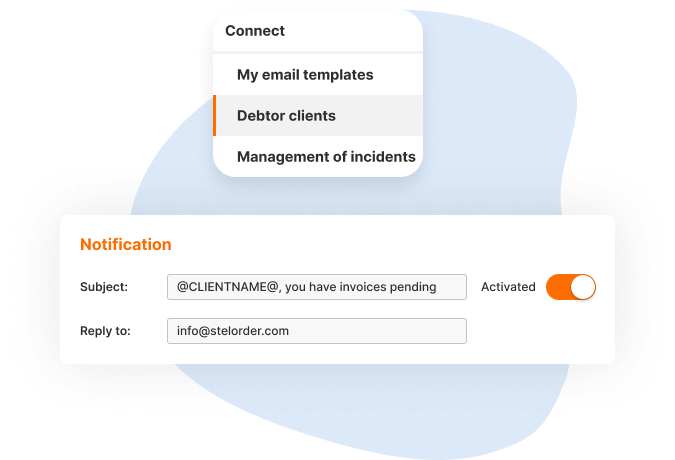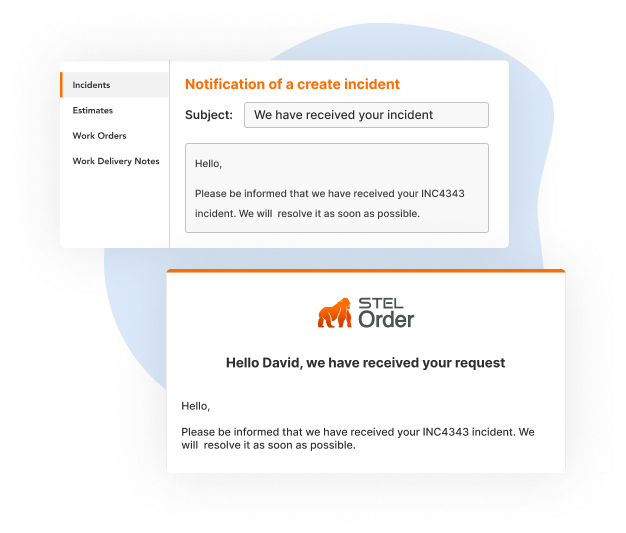 With this new functionality, you can filter all your pending estimates in your sales module, and select all those documents to be sent from Connect, with a template email created to ask your customers if they want to accept the quotes you have generated.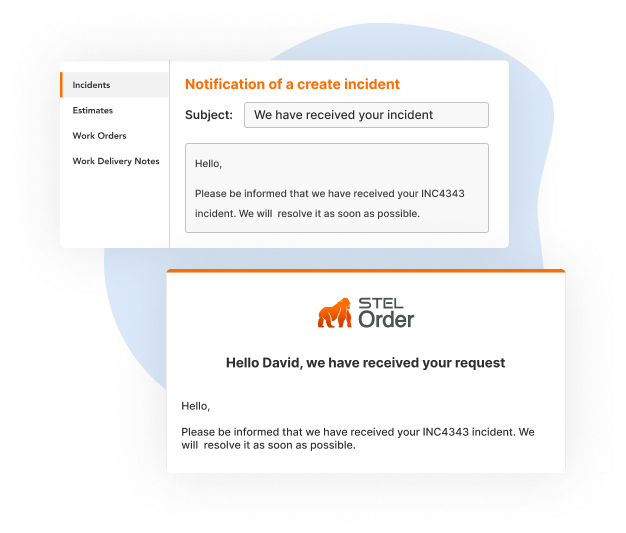 If you are one of the many clients that we have that uses the SAT module or the maintenance module, you will be able to activate a notice by email, when a incident is created or closed.
In addition, the mail is also customisable and suitable for the use of labels.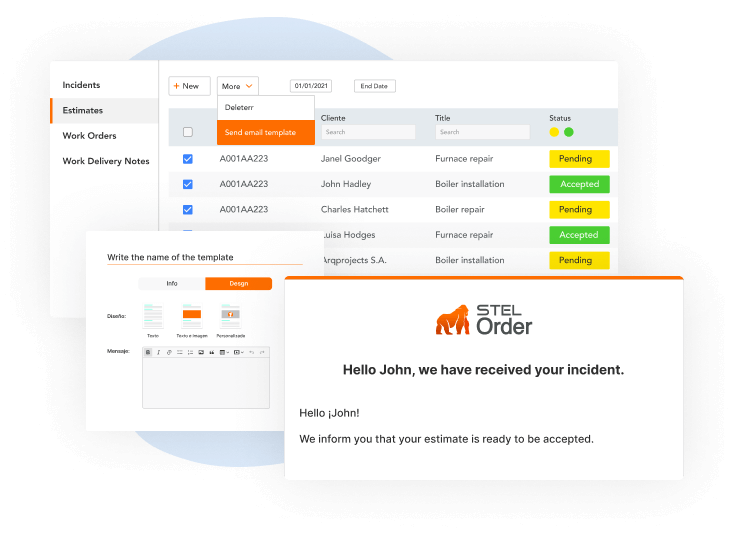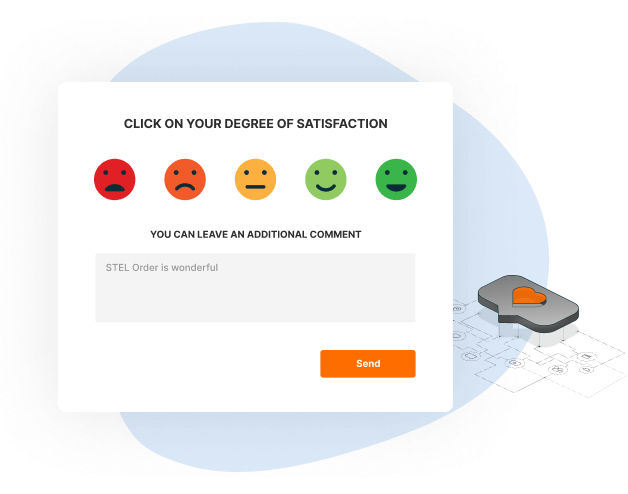 Now your clients can rate your work using the "Rating widget". In STEL Order you can see your clients' ratings.
You can include the "Rating widget" in all the Connect templates you need. What's more, you can introduce the rating label in the design of your emails, to embed rating emojis to know the opinion of your clients about the service you provide.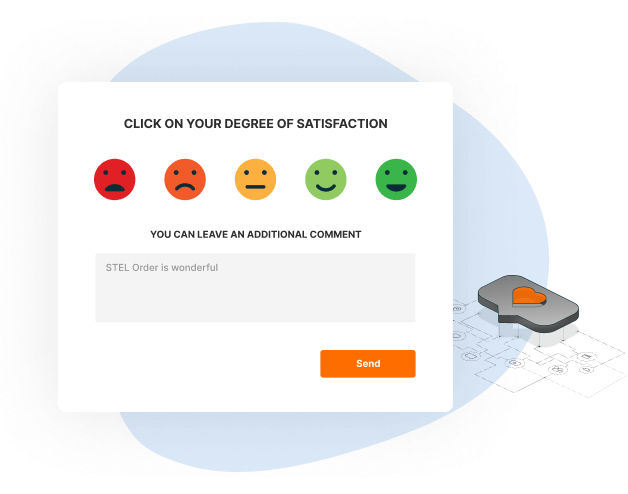 Ratings are linked to the documents, ordered by date, which allows us to have a rating history.
Unlimited email templates. You can create multiple email templates to send large-scale mailing to your clients.
Create templates for recurring events, special days, offers or discounts, and send them to all the clients you want with a single click.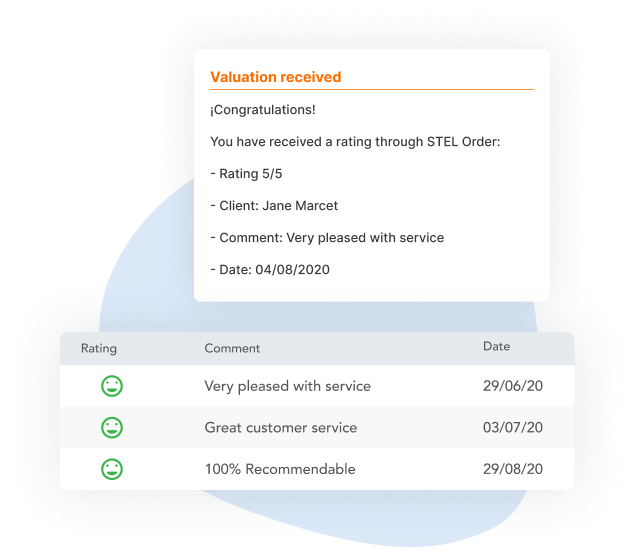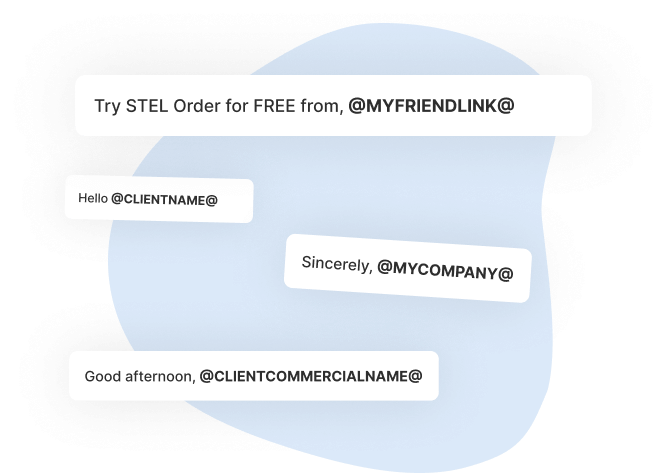 STEL Order's predefined labels are those in which a text appears between @. They allow you to customise your emails automatically for each client and/or document.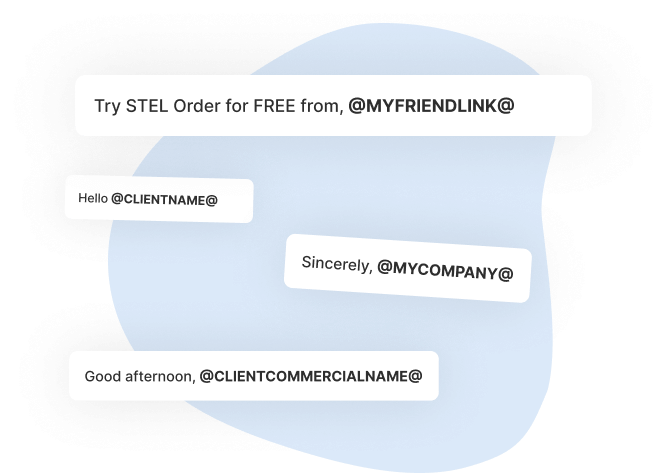 Creating a template for your email marketing has never been easier. With Connect you have three options: text, html, or drag/drop.
With the drag/drop system you will create email templates like an email marketing professional.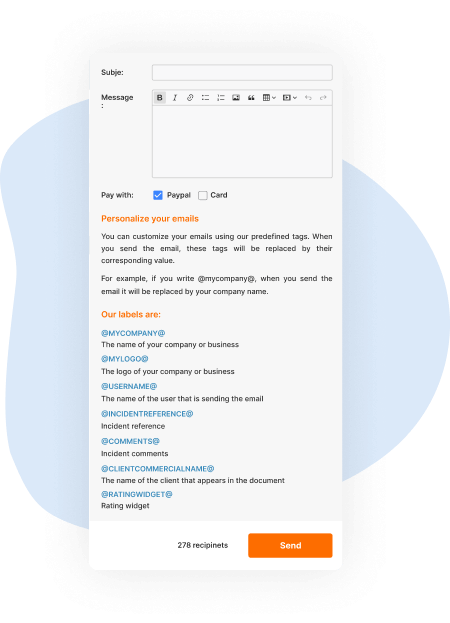 If you don't love running your business with STEL Order we'll give you your money back
Request an online demonstration
First we want to know a bit more about your business and how you operate. An expert will then show you the best way to use STEL Order to make your business and life easier.
Try the ERP Management Software your company needs for FREE, with all the help you need