The ERP with the best online agenda
Receive reminders on your smartphone when attending client meeting.
An online and mobile calendar with event reminders and client information
Thanks to STEL Order's online calendar, you will have access to all of the information relating to your events and meetings using just one program. You can do this by downloading the app for smartphones and tablets, or directly by visiting the STEL Order web application.
With our online calendar feature, you can create as many different calendars, events and tasks as you want. You will also be able to share them with other employees from your company and link those events to your clients, or to documents you create using STEL Order…
Never forget a visit or meeting
Thanks to our calendar feature, you can manage and consult information relating to your visits, meetings and calls from anywhere, at any time.
Use the STEL Order calendar to keep on top of all of your different schedules. Aside from your personal calendar, you can create as many additional calendars as you want and share them with any of your employees, as well as being able to create regular events and to classify them by priority or category.
You will also be able to receive and view email or phone notifications in advance, depending on your configuration, to make sure you are prepared for all of your meetings.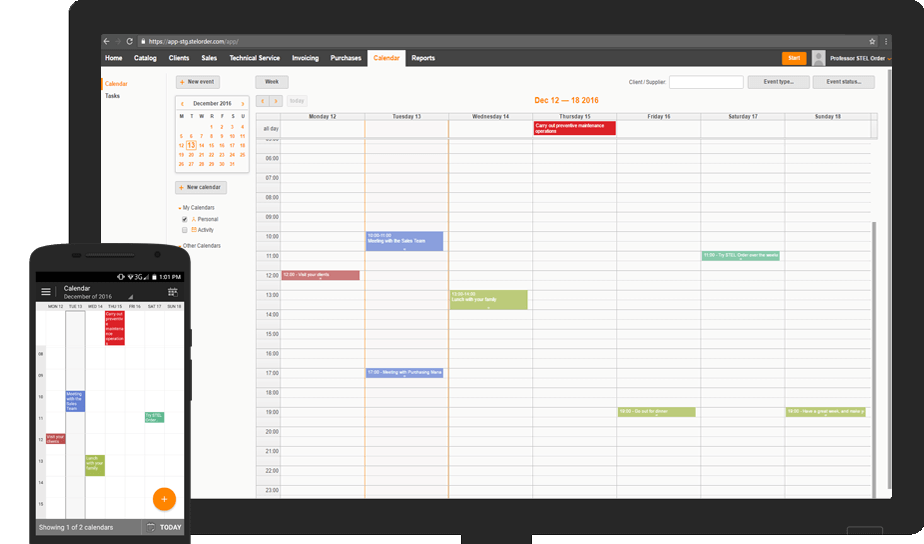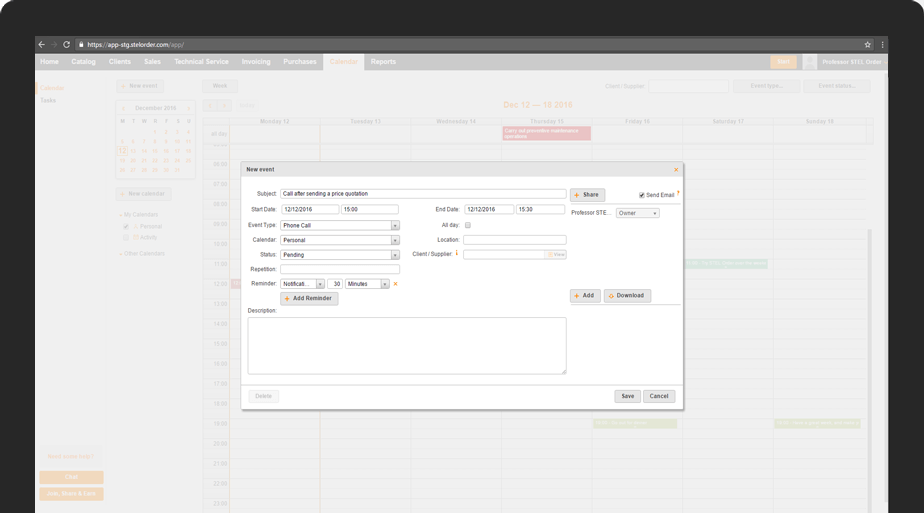 Link clients and documents to your calendar events
STEL Order's online calendar also allows you to link up clients and suppliers to your events, as well as assigning business documents to them. You can have everything you need for your meetings in one place.
You can also add as many images and attachments to your events as you need.
Manage your tasks
You can also manage your tasks using our online calendar. This allows you to check at what stage they are at, as well as being able to assign them to employees or attach images and documents to them. It also serves as a very visual and effective way to manage your workload.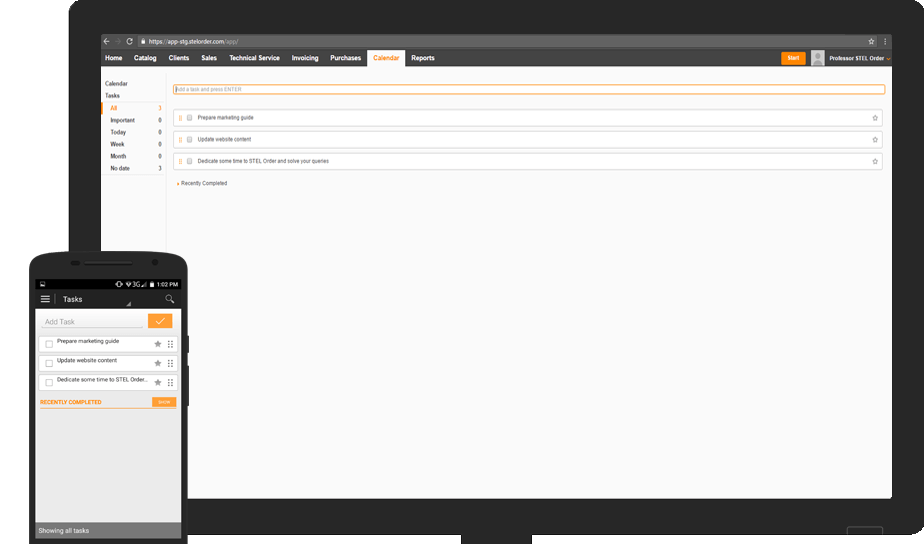 Some of the functionalities of the ERP online and mobile that revolutionizes the management of your business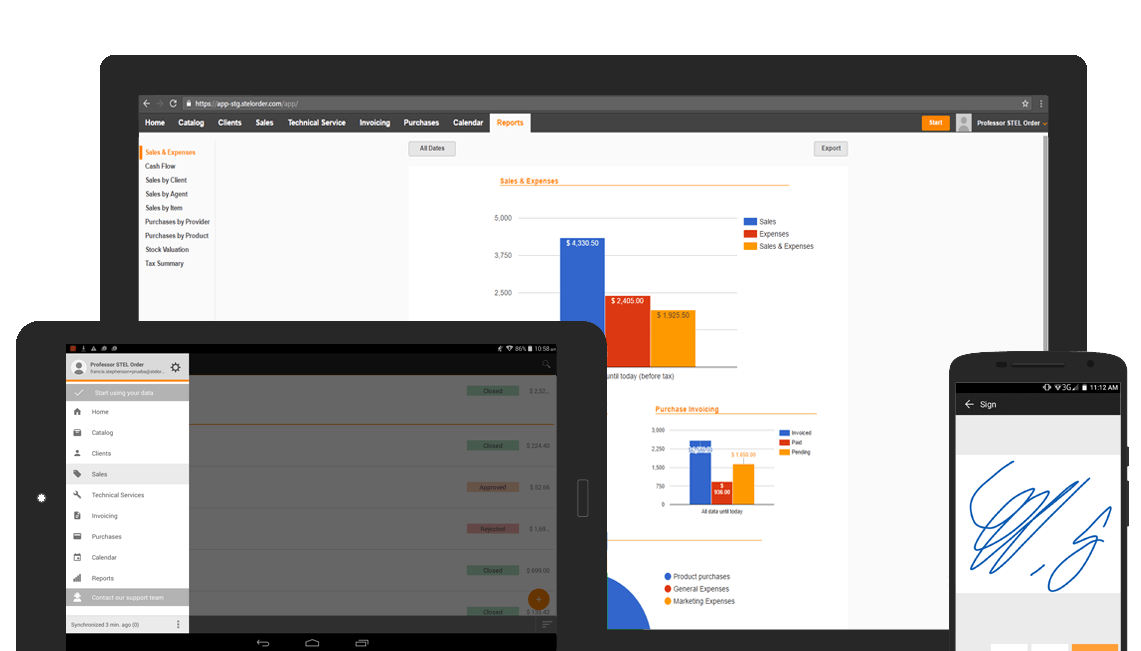 Try our invoicing software with all the help and support you need