Online invocing: It's never been this easy to create and send invoices on the go
(*) James creates an invoice for a customer after delivering his products.
Online invoicing software for smartphones and tablets
STEL Order comes with a powerful invoicing module that allows you to manage all of your company invoices using your smartphone and tablet from anywhere. You can also access the web version while working from your office PC or laptop.
Thanks to STEL Order's online invoicing module, you will be able to create, view, edit and send your invoices in PDF files, as well as being able to manage their current status and prepare other documents: e-invoices, invoice summaries, receipts, SEPA payments and much more.
Create your invoices online using any device
STEL Order allows you to manage all of your invoice information. This includes creating new invoices, downloading existing ones, sending them in PDF files via email and more. All of this can be done from your PC, smartphone or tablet.
You can use STEL Order to create your invoices from nothing, or use existing estimates, orders and delivery notes to generate them. You can also invoice for multiple deliveries at the same time, which can be especially useful when working with customers that place large orders with your business and wish to be invoiced at the end of the month.
You can also manage refunds and create refund invoices, which will automatically update the amount of stock you have on STEL Order. This also happens when you create regular invoices or purchase orders.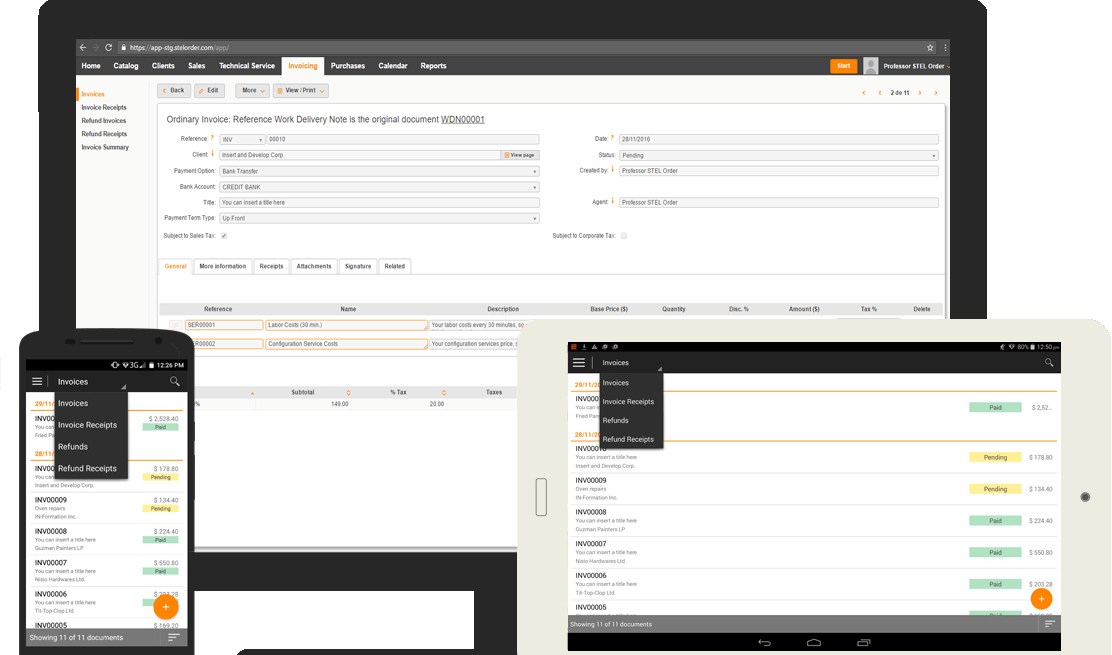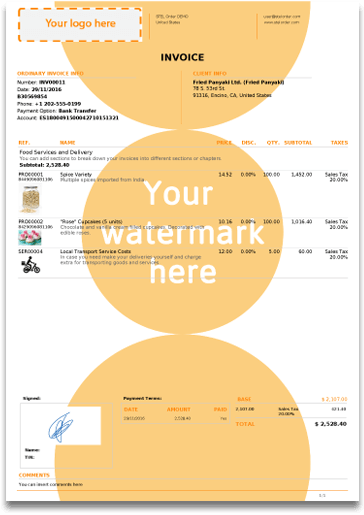 Customize your invoices and print them anywhere
You can customize all of your invoice templates so that they contain your logo, company information and brand colors. You can also configure the layout of the document itself to include or hide any additional information.
If you own a small business and need to print simplified invoices, or if you work out in the field and need to print your documents using a portable printer, then using our Invoice Ticket format will definitely be of great help to you.
STEL Order allows you to instantly print your documents
using any kind of desktop or portable printer.
Take a look at this blog article, which explains how easy it is to print estimates, orders, delivery notes and invoices while working on the move.
Manage and update your invoice payments anywhere
Using STEL Order means that you can manage all of your invoice operations using the web version on your desktop or laptop, as well as your smartphone and tablet by using the STEL Order app.
You can update your invoice payments, even if they are only partially paid, as well as knowing the current balance of your clients and what invoices you have outstanding with them. This enables you to create accurate reports and forecasts for your business financials.
Just one glance and you can find out every pending transaction with any of your clients and suppliers, as well as being able to filter them by date, payment terms, amounts and other data.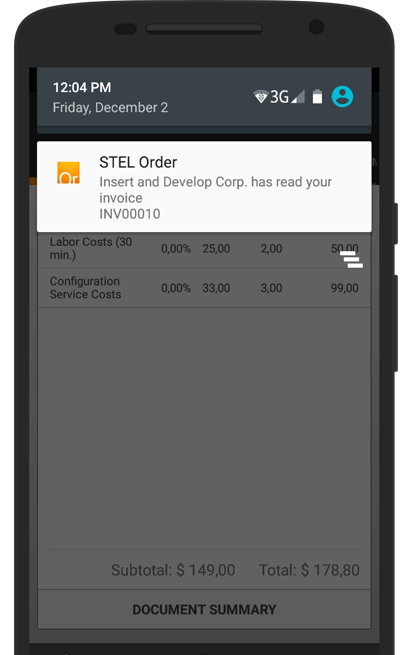 Create SEPA payment files with just one click
STEL Order also enables you to create accurate SEPA payment files with just a few easy steps and with any of the potential variables: CORE, COR1, B2B, etc… This will help save a lot of time when presenting your financials to your banking entity or accountant, as it will prepare all of your information and compile it to the highest possible standard on the market.
STEL Order is fully compatible with every main bank and online banking system.
Electronic invoicing
And if you work with a public organization or a large company that requires you to send invoices in an electronic format, you will also be able to use STEL Order to export your invoices as E-Invoices.
You can do this by simply downloading a copy of an invoice as an E-Invoice, indicating which organizations and departments will review the document and any additional information, if required.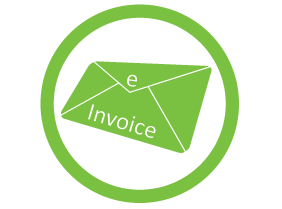 Try our invocing software for FREE with all the support you need