Your advisor in your STEL Order
Receive a better service without discomfort
Invite your advisor to your STEL Order to access the information you need when you need it.
A good ERP and a good advisor are better when they work together.
In STEL Order we think that a good ERP and a good advisor are better when they work together. That is why we have developed a functionality that we call "Your advisor in your STEL Order". So your advisor can access the information he needs when he needs it. So that I can advise you better and in real time.
You decide what information from your STEL Order your advisor can access

You can set different access permissions to your advisor so that he can access only the information you think he needs. Thus, together you can meet the tax requirements in a more simple, orderly and hassle free way.

In addition, you will have a space in the cloud to store shared documents. For example, take a photo with your mobile of your purchase invoices and your advisor can access them instantly.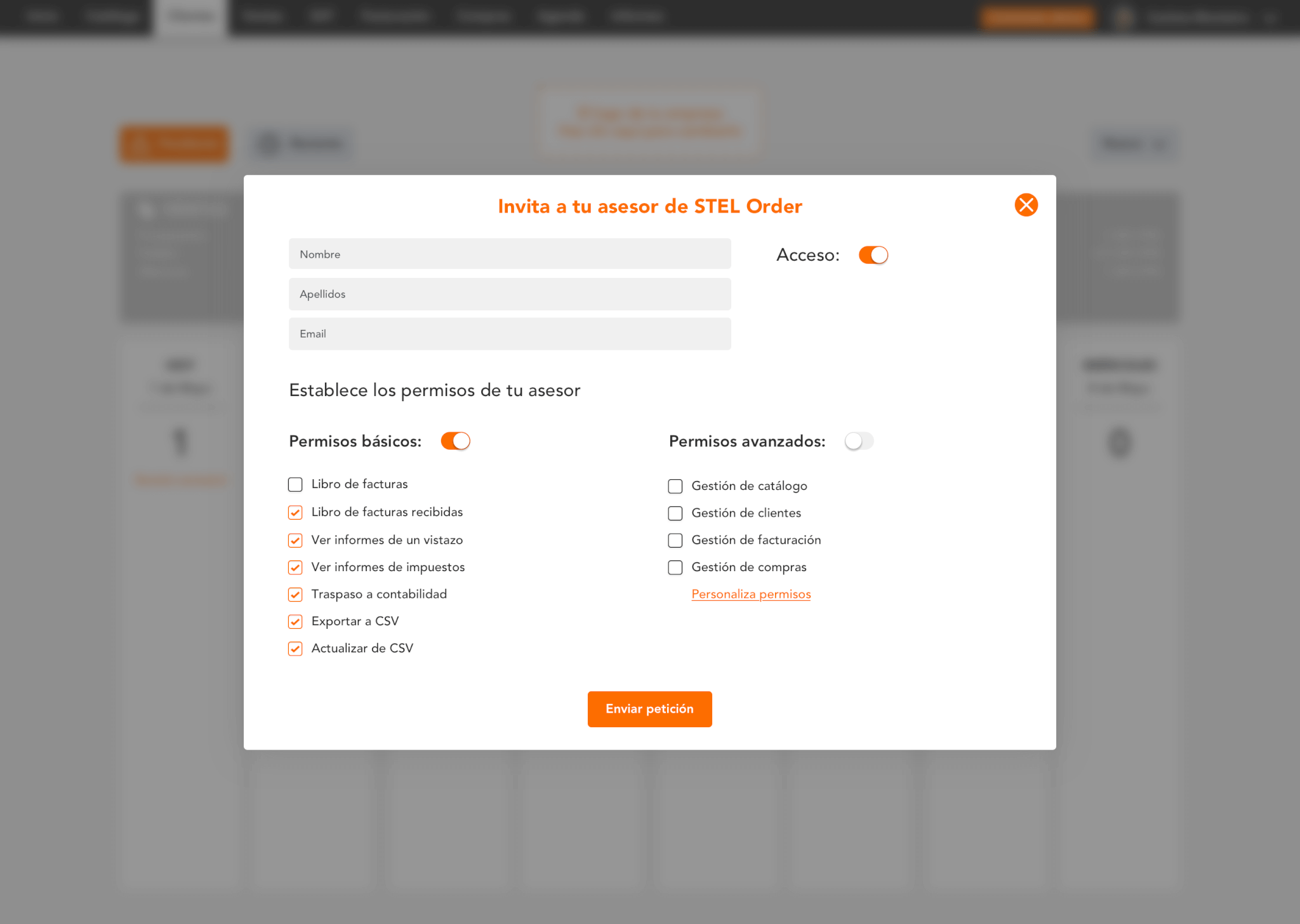 Some of the functionalities of online and mobile ERP that revolutionize the management of your business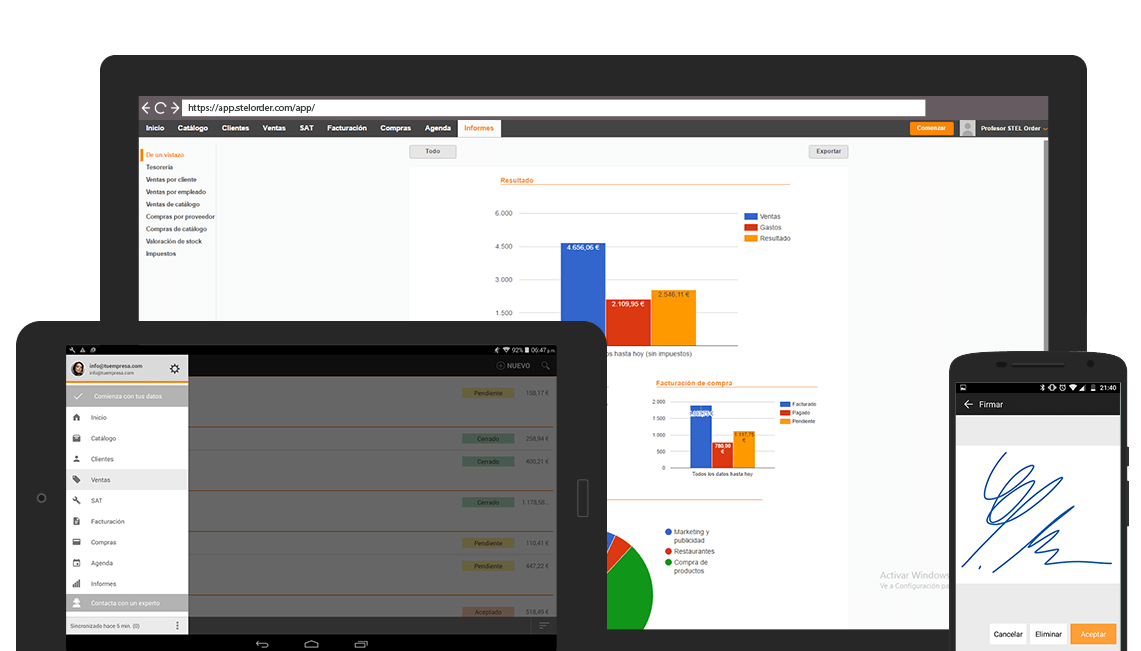 Online Catalog
An online and mobile catalog integrated into your ERP so that you could surprise your clients and sale anywhere.
Know more about this catalog online
Clients
With STEL Order CRM you will have all the information of your clients and potentials wherever you are.
Know more about this CRM online and mobile
Sales
The ERP where you can create estimates, orders, delivery notes, and invoices instantly. Eliminates paper and errors.
Know more about commercial management
Technical Services
Thanks to the SAT module, STEL Order its the favorite ERP for installers and technical services..
Invoicing
Create your invoice in your mobile, tablet or PC. Know when your clients read them and collect faster by card.
Know more about how to do online invoicing
Purchases
Manage your suppliers, purchase orders, purchase receipts, purchase invoices, and other expenses from anywhere.
How you can optimize your purchases and expenses.
Online Calendar
STEL Order Calendar online it's ideal for planning and improve the communication and activities of your business.
Know more about the calendar online
Reports
Your ERP offers you all the information you need about your business and at the right time and way.
Know more about financial reports and management