The smarter way to run your business
Centralise all your company's processes for more accurate and efficient management.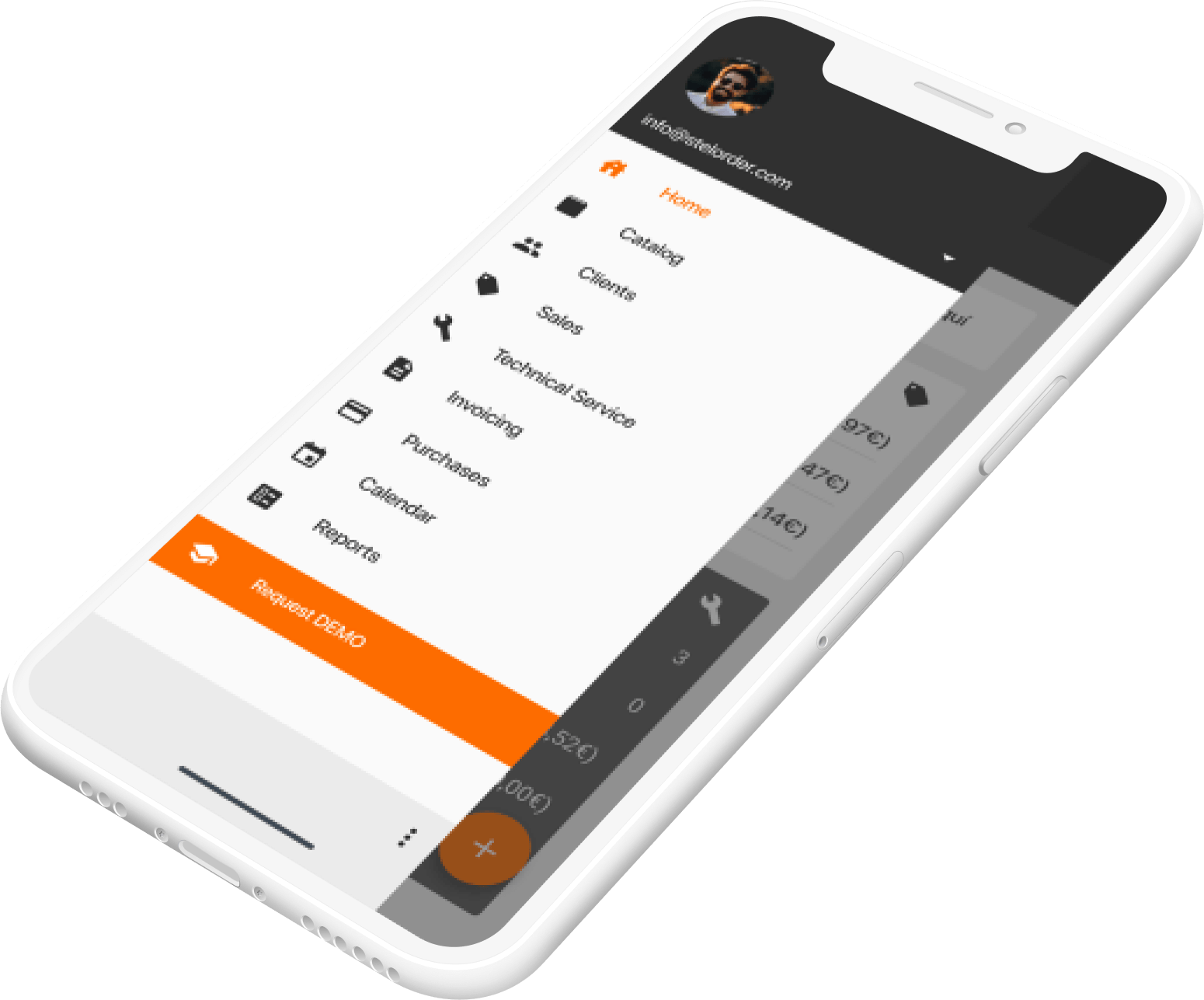 What is business management software?
A management software is made up of several modules or tools that work simultaneously and individually to perform various administrative, organisational or analysis tasks and thanks to the sum of all these, it simplifies the processes of the business organisation.
Thanks to the business management programs, organizations have greater control over their debtor customers, payments to suppliers, invoicing and stock. This allows them to know at a glance which factors are farthest from achieving their objectives.
Unlike other sectors, there is no one program that surpasses all others and that is suitable for all companies. If you want to choose the best management software, first you will have to list all the daily tasks in your company and then evaluate each management software to see which functionalities best suit your needs. The ideal management programme will have to take into account all the possible scenarios that your company faces on a daily basis and have a solution for them, while also taking into account the operational processes. Finally, it must be accessible and operable by the technician who carries out all the operational tasks, up to the manager, going through the different departments that will handle the management programme, so that it can be accessible from any type of device or in any place is also an option to be valued by the great majority of companies. If you don't love managing your business with STEL Order we will give you your money back.
Types of management software
There are many types of management software nowadays due to the high specialization of the sector, so many that they are very specialized in certain sectors, or only for the management of a single department as they may be exclusive for the management of finances. These end up being counterproductive as you no longer have a global vision of the whole company, which is why we are going to focus on the two main types of management software according to their installation and the mobility they provide to the company.
Cloud ERP or on-premise ERP?
During the first decades of management software development, these were executable programs that required a PC to operate, programs that were obtained through licensing and then had to be adapted to the company's main functions. These installations were much more expensive, since a server was also needed to be able to run the management software, and in addition, access to data from a computer on which the software was not installed was not accessible.
Cloud hosted software is based on a much more current, secure and affordable model for all businesses. Because it is hosted in the cloud, companies have access to management software from anywhere in the world, so they do not need to be working from the company's premises. In addition, due to the low cost of the cloud software, more users can also access it, so management becomes integral with all data updated in real time, and with backups in the cloud, proof against any human error.
Advantages of STEL Order management software
Cost savings
The company can locate those departments or processes that are not profitable with a few clicks. In addition, despite the fact that they are paid programmes, they usually save time in day-to-day administrative processes, so that in the long run they end up compensating.
Increased profitability
Cost savings, process automation and easy decision making have a direct impact on the company's profitability.
Effective decision making
The financial, administrative and productive information of your company is located under the same management programme, so the visualisation through reports of all the data will make decision making faster and more accurate, which makes it remarkably effective.
Improve your customer service
You have to adapt to the needs of your customers. With a management programme you improve the service offered to your clients, you reduce response times and increase the interaction between client-company that allows you to better understand the concerns of your clients or potential clients.
Try the ERP Management Software your company needs for FREE, with all the help you need