Maximise the potential of your

business
Control all your company's internal processes and improve the quality of your commercial relations with your customers.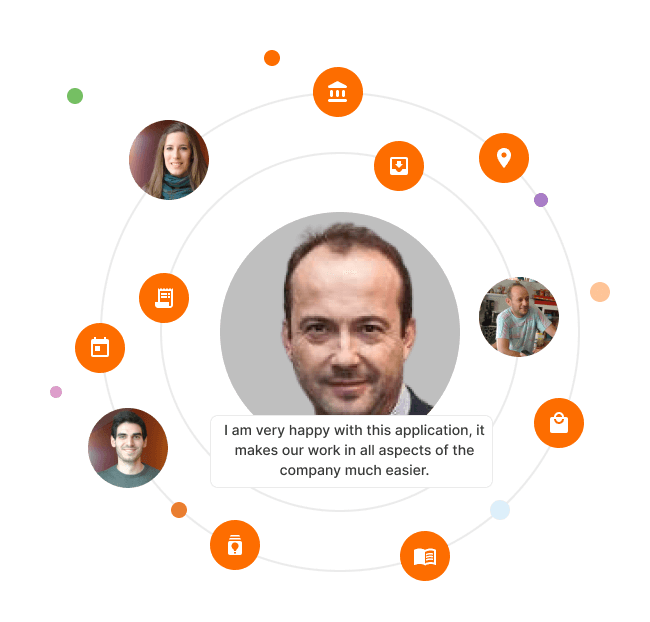 Comprehensive management of your business with the advanced functionalities of STEL Order.
Management of all your

company's processes
Achieve visibility, control and more efficient results, with more organised processes using the
comprehensive management automation tools
of STEL Order.
Reduce costs and achieve greater profitability of your products by controlling the stock in your warehouse, avoiding losses or lack of supplies.
Improve your company's customer service and external communication. Plan your commercial actions oriented to users. This will make your company a more secure, organised and reliable business.
Invoice with total mobility and access from any device, even without Internet connection.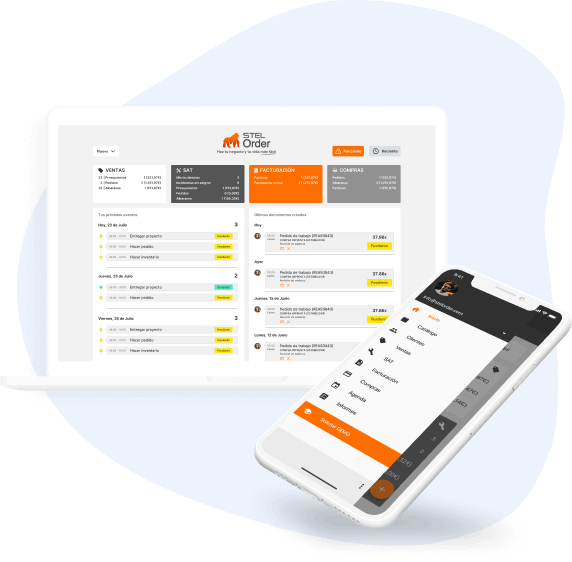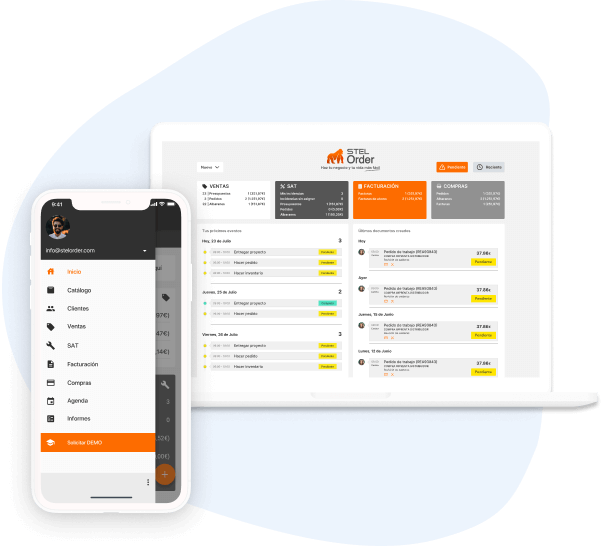 Attract, retain and boost your

business relationships
Customer loyalty is a key element for the growth of your business, because it costs more money and resources to acquire new customers than to keep the ones you already have.
Introduce in your business strategies concepts such as email marketing, reviews, rating reviews and reading acknowledgements.
Introduce concepts such as email marketing, rating reviews and acknowledgements.Progress in your communication with consumers using the STEL Order CRM.
The STEL Order CRM incorporates automation tools such as Connect, Inbox, rating widget and payment default notification, which help you to make your customer loyalty and customer acquisition strategies more productive for your business.
Effectively control your invoicing system
Efficiently manage your invoicing, wherever you are and from any mobile device or PC.
Streamline your invoicing with recurrent invoicing from any mobile device or PC.
Easily issue invoices with the recurring invoicing of STEL Order, automate the creation of invoicing documents and send thousands of invoices with just one click.
Reduce the time spent managing your invoice collections and reduce the number of uncollected bills with STEL Order's online payment by card or Paypal.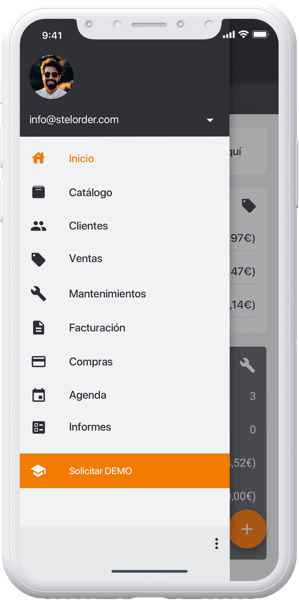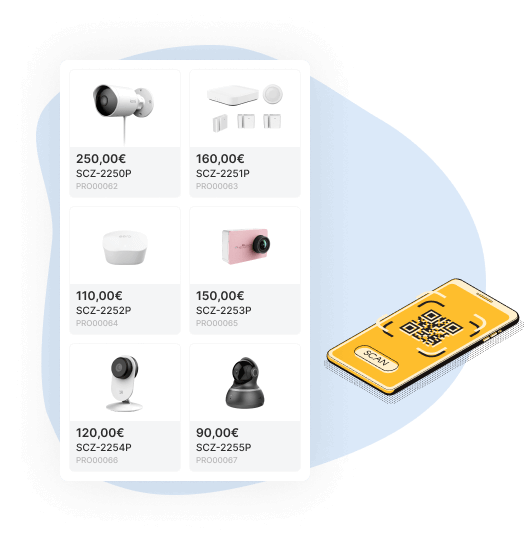 Total management of your catalogue of

products and services
Display your catalogue
anywhere
and create
quotations
even
offline
.
Configure purchase prices, taxes and create minimum selling prices and trade margins.
Control your assets at customer premises and the services linked to them.
Manage prices and special rates for each client or work area.
In addition, control yourreal and virtual stock to always know the status of your catalogue. If you don't love running your business with STEL Order we'll give you your money back
Maintenance and installation

management
Mobility solution for technical assistance service companies. It speeds up the operational processes of equipment maintenance and incidents.
The STEL Order APP allows greater flexibility and autonomy of your technicians or employees.
Have your team connected in real time to improve the service offered to your customers, solving their incidents in less time.
Work in a basement or in places without coverage. As soon as you regain internet connection, all information will be synchronised automatically and without errors.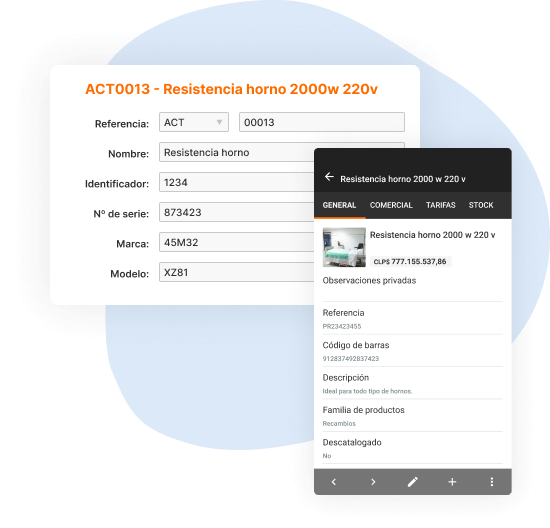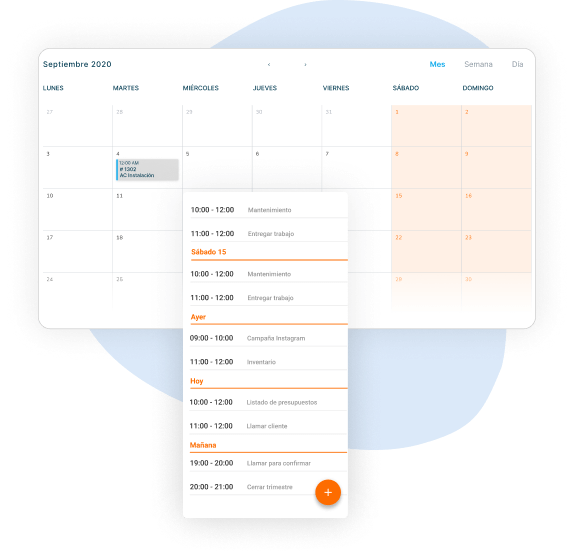 Effectively

connect and co-ordinate

your workforce
You have at your disposal a
shared event and task centre
with which you can
plan
your company's work.
Create work schedules and share them with your technicians, including maintenance and other automatic tasks.
Add photos and other documents to the agenda and improve the traceability of documents.
With STEL's GPS you can quickly locate your technicians and better assign jobs or emergencies.
Comprehensive control and monitoring of

unlimited projects
Ideal for any type of specific actions defined as
installations, works, refurbishments
or any type of
project.
No limits! You can manage an unlimited number of projects at no additional cost.
Attach and manage events, estimates, delivery notes or invoices from anywhere to increase the traceability of documents.
Plan the project and control through reports the status of the project as well as its profitability and detailed expenses.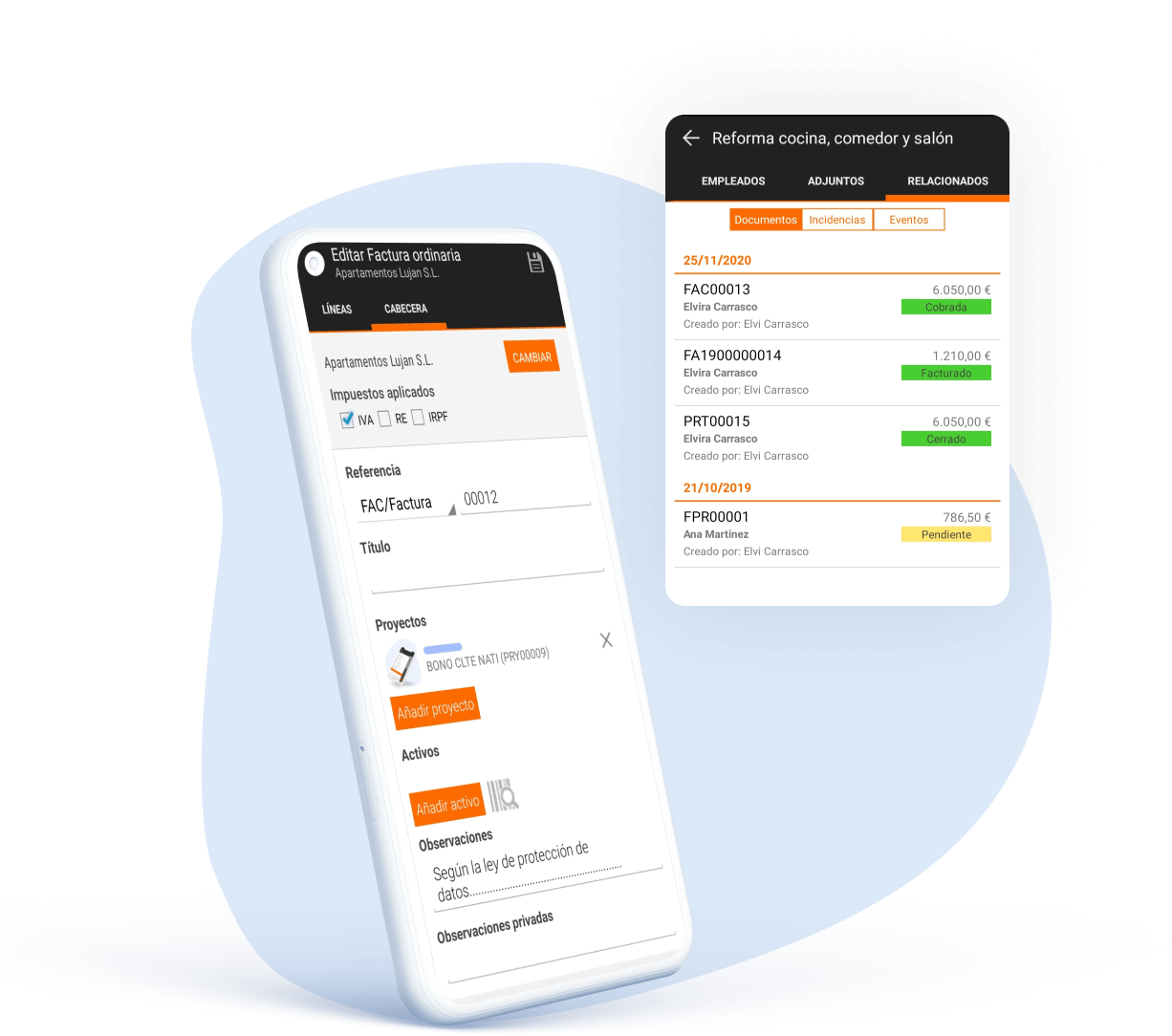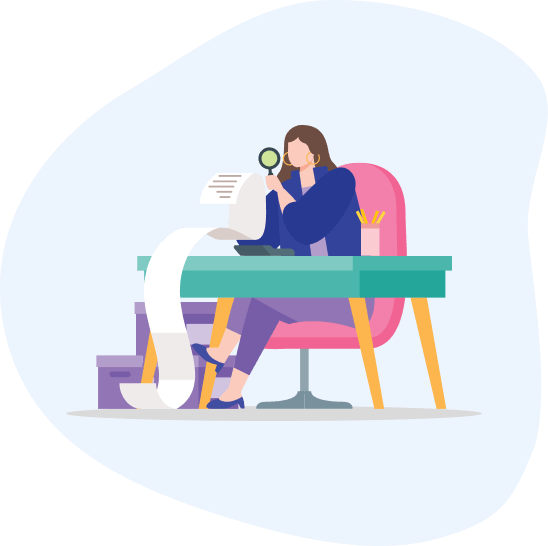 Connect STEL to your

accounting software

and invite

your advisor to join.
Within STEL Order we have created a space for one of the most important people who accompany you in your business management,
your advisor
.
Forget about sending your advisor emails with thousands of receipts and invoices attached.
In addition, define which elements you want to transfer to your accounting software, such as invoices, receipts or account entries and exits.
Import all your entries into your accounting software with just a few clicks!
Know the current status of your business with

advanced reports
View
your company's reports
from anywhere.
You will be able to see at a glance the situation regarding income and expenses in the periods you are most interested in. Control cash flow and treasury.
View the amount invoiced, collected or pending for the total or for each of your customers separately.
Check the performance of your employees by analysing how much they invoice and who sells the most along with the products or services you sell the most.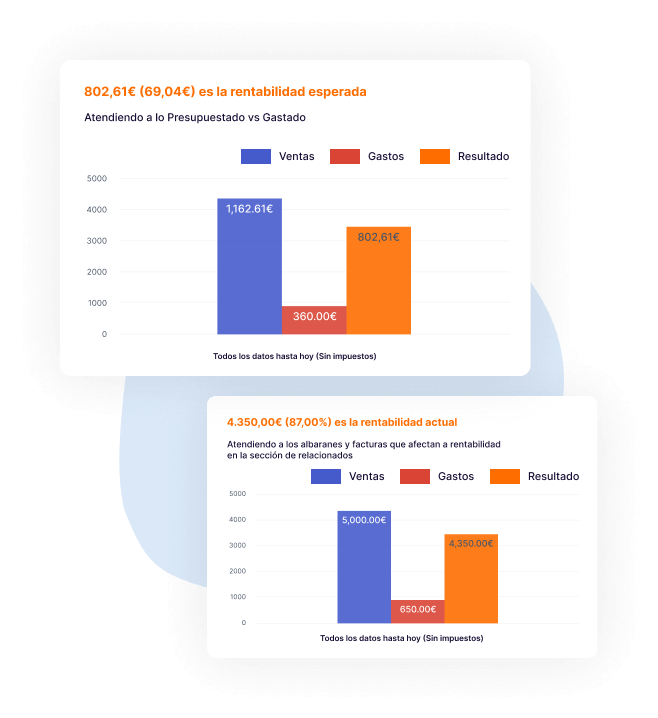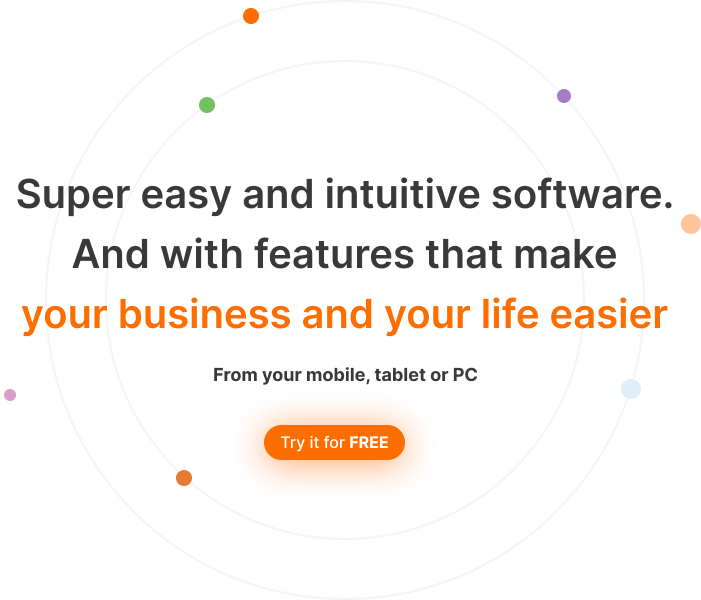 Monthly
+ 10€/month per additional user
Quarterly
+ 9,5€/month per additional user

Save 5%
Biyearly
+ 9€/month per additional user

Save 10%
Yearly
+ 8€/month per additional user

Save 20%
Yearly
+ 8€/month per additional user

Save 20%
Monthly
+ 10€/month per additional user
Quarterly
+ 9,5€/month per additional user

Save 5%
Biyearly
+ 9€/month per additional user

Save 10%
Request a STEL Order demo
An ERP expert will listen to you, answer your questions and show you how to apply it to your business.