Última actualización: 13/02/2018
Being able to manage a business or company from anywhere in the world is becoming more and more necessary for entrepreneurs and small or medium-sized businesses.
STEL Order is an online management and accounting software that offers a greater business mobility for your company.
With this management app you can handle your business using your phone, tablet or PC. You can always show your potential clients an up-to-date catalog, create price quotes, take order notes and create invoices as well as signing them on the spot or sending them in an email directly.
In some instances, when completing an order, we may have to hand over a delivery note or invoice that we have created using STEL Order. It can be very useful to know how to print these documents using your phone or tablet so you can offer a copy to your clients or customers.
You can use STEL Order to send your invoices, quotes and receipts via email, Whatsapp or any other application. To top it all off, you can also print off your documents using your phone or tablet with one of the many portable printers that are available now days.
In this article we will discuss two types of commercial printers that have been tested and proven to work using STEL Order. These are also the preferred printers that some of our customers use when they need to print documents on the go.
Portable ticket printer (Zebra iMZ 320)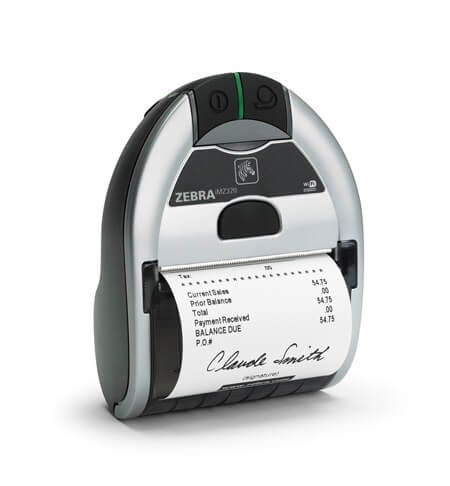 This thermal printer is direct and simple. Its size and style make it an ideal choice when printing receipts and tickets on paper rolls. Print width is 3″ (75 mm). Resolution is 203 dpi. Speed is 3″ (75 mm) per second. Available with Infrared Data Association (IrDA), Bluetooth and 802.11g RF. It also comes with a rechargeable lithium ion battery.
Estimated price is: 500 €
A4 Portable Printer (HP Officejet 100)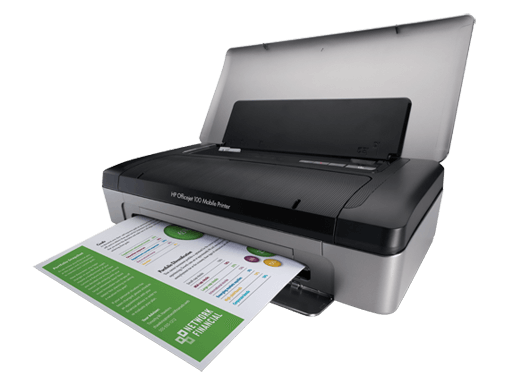 This mobile printer was designed for professionals that need to generate high quality documents instantly. It can be connected to laptops while Bluetooth is enabled, mobile phones and other devices.
Estimated price: 250 €
Printing application or drivers
To print a document using STEL Order, simply open the desired document and select the "Share" option before selecting the application you wish to use to connect to your printer.
We have tested several of them ourselves and we strongly recommend PrintShare, which can be downloaded here.
Don't hesitate to contact us if you have any questions or propositions. We are determined to make your business and your life easier.