It is important to have your data properly displayed, therefore, it today's article, we will show you how to format data in Excel. Let's assume the following table has been exported. What can (or should) be done?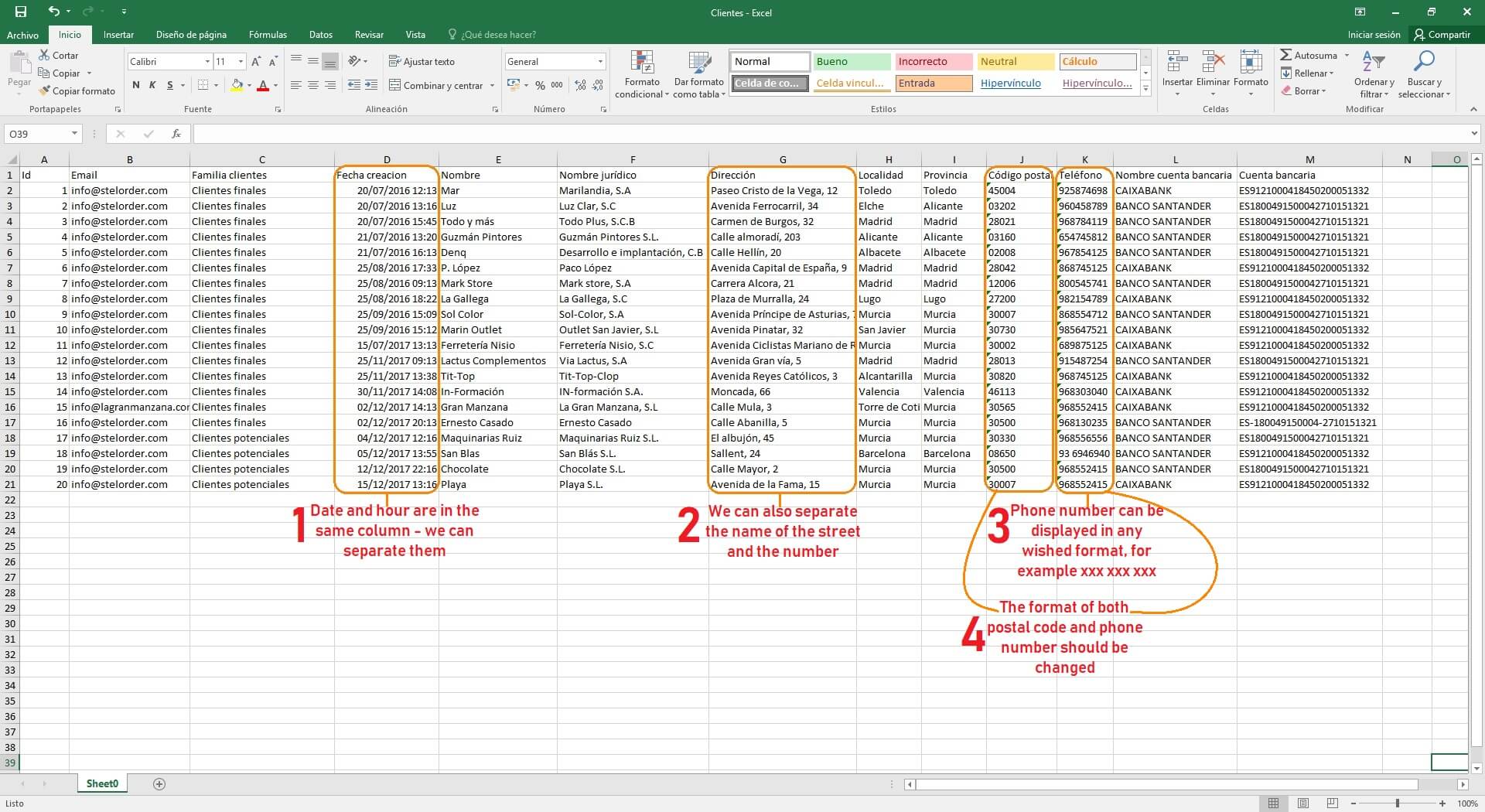 1. How to separate a date and an hour?
First, you need to insert a new column, into which an hour will be inserted. Right-click on a column on the right-hand side and select "Insert". Next, follow the steps showed in pictures.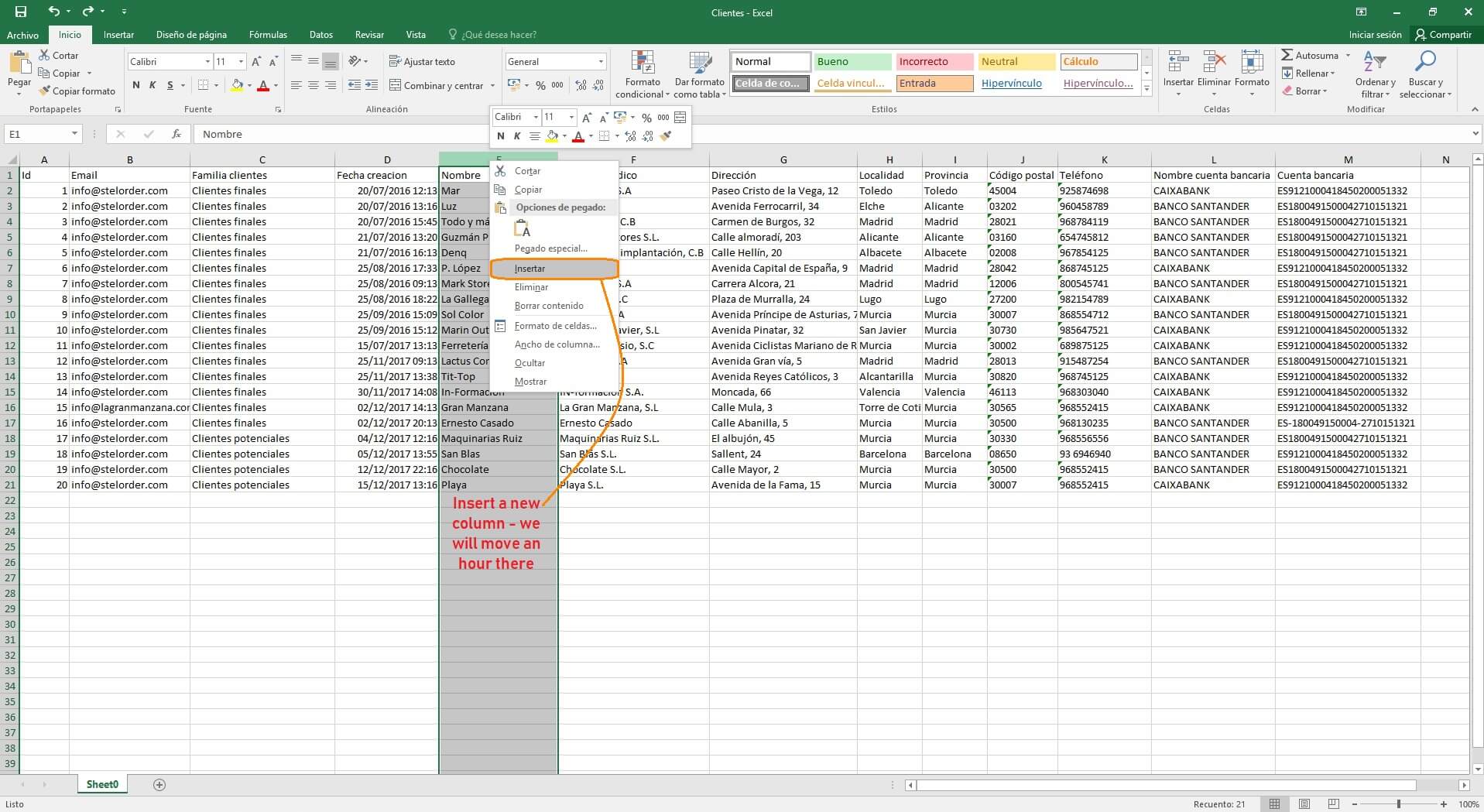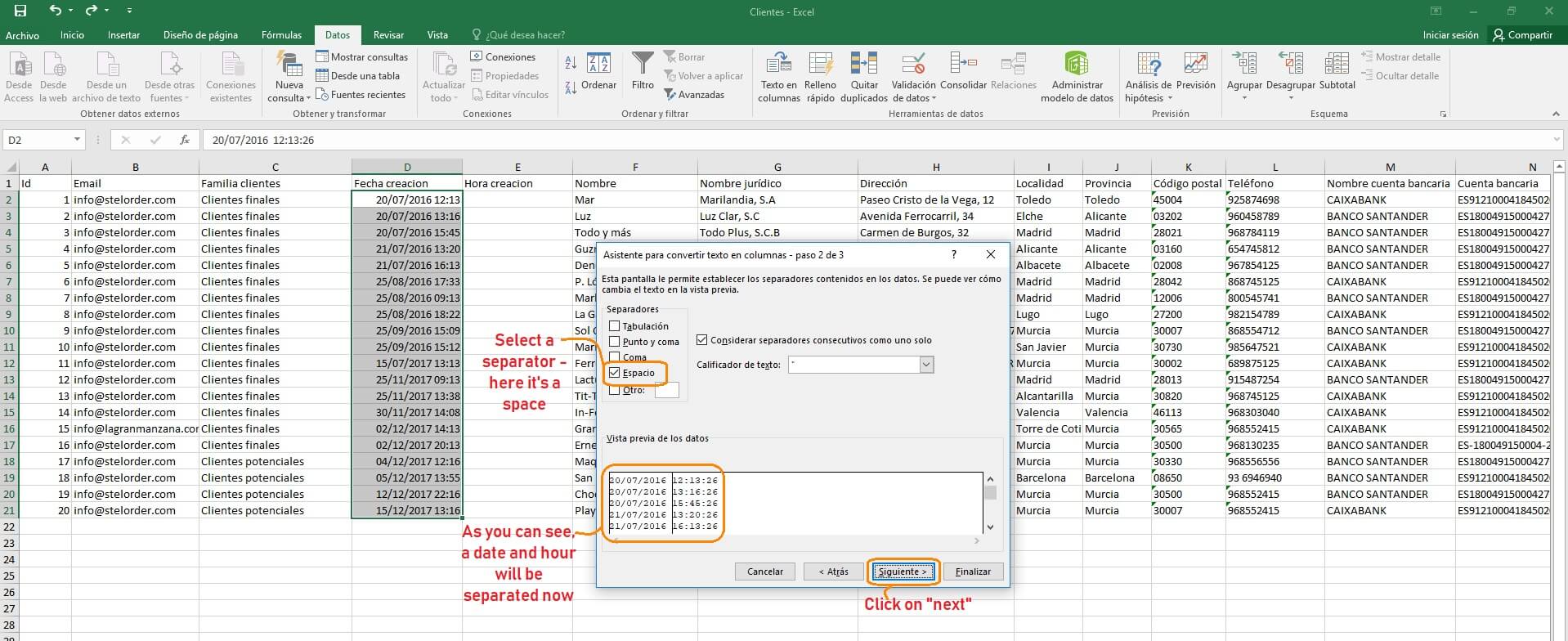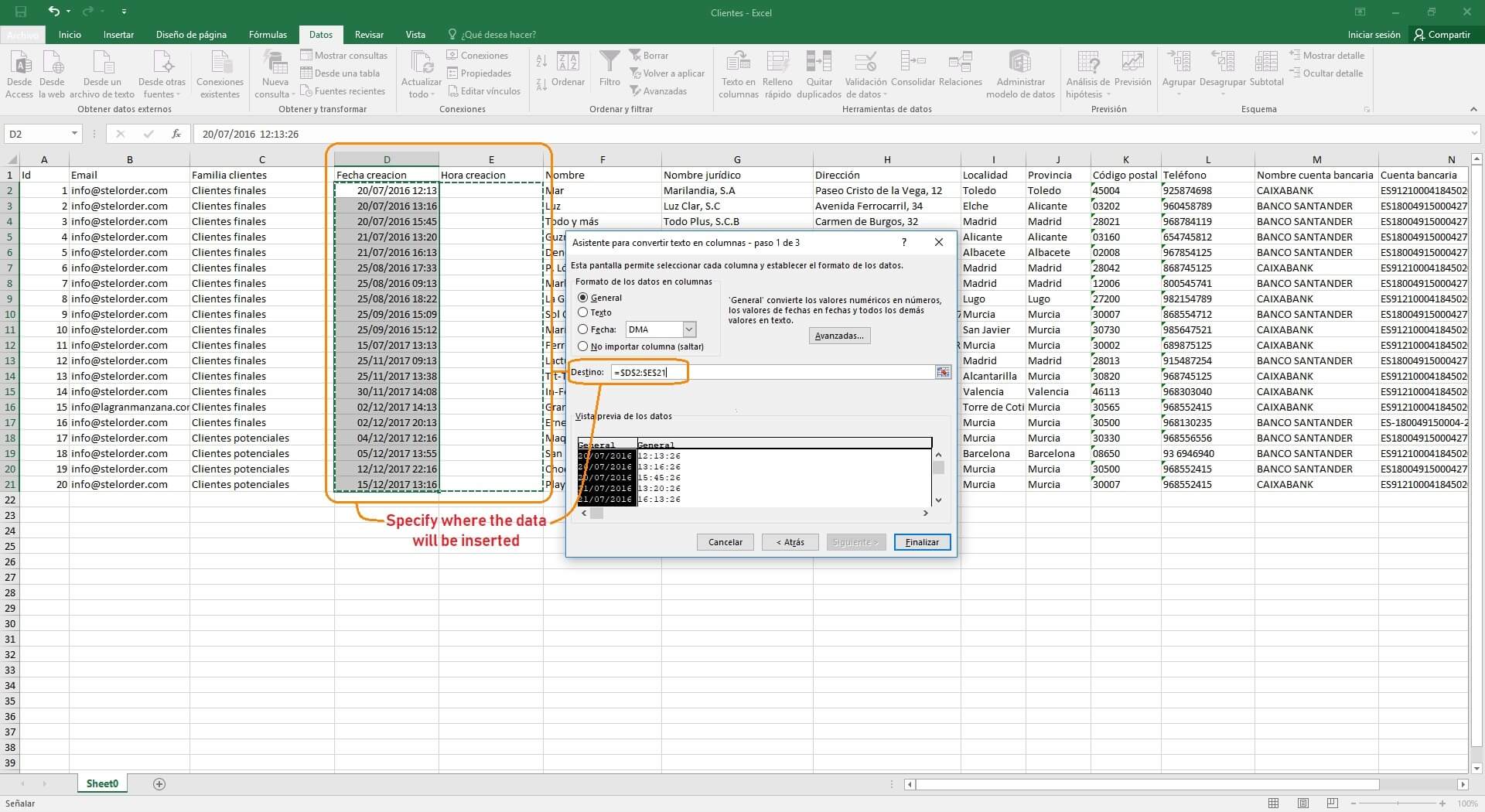 Now, we should change the format of the date column in order to get rid of "00:00".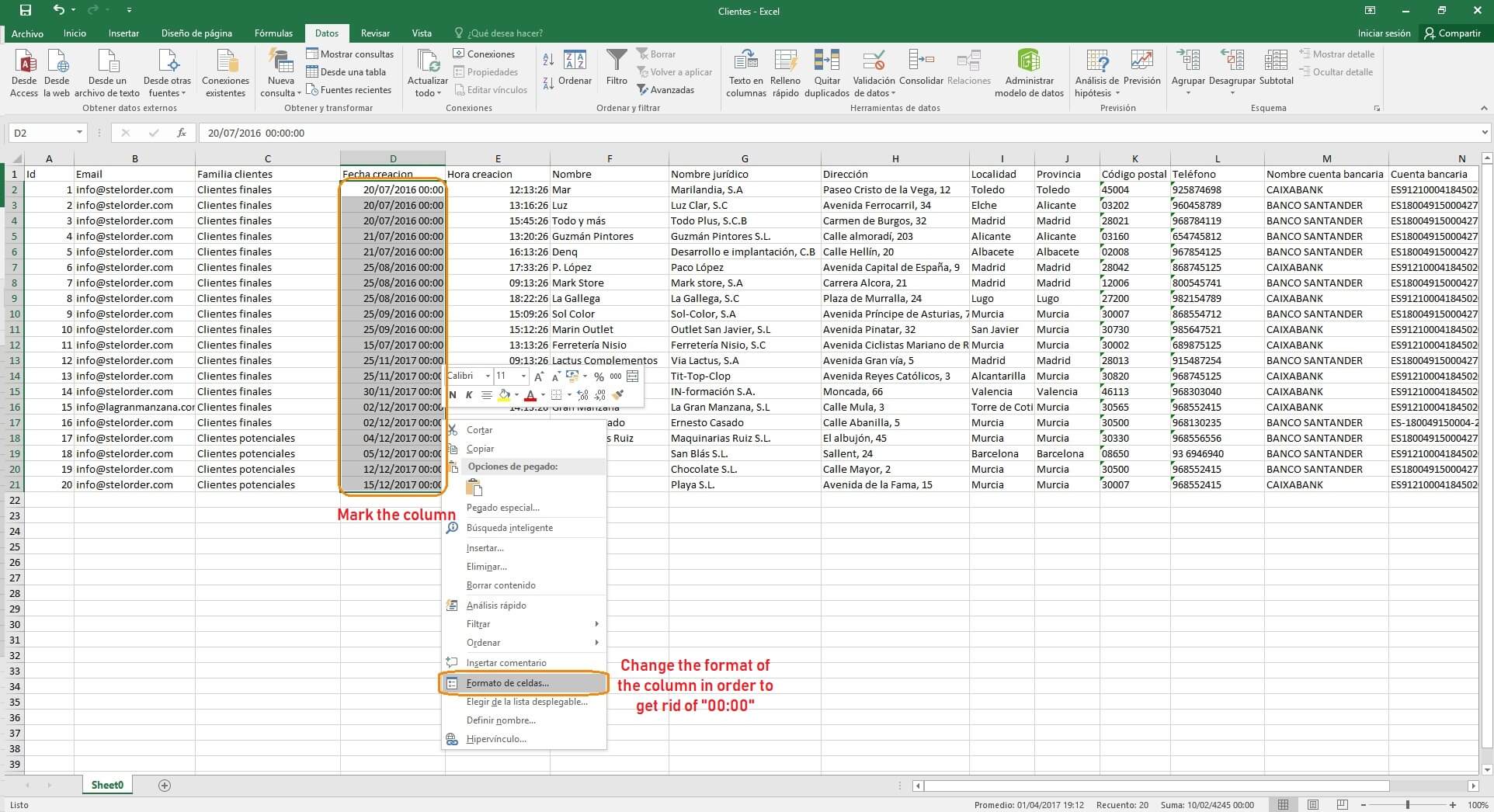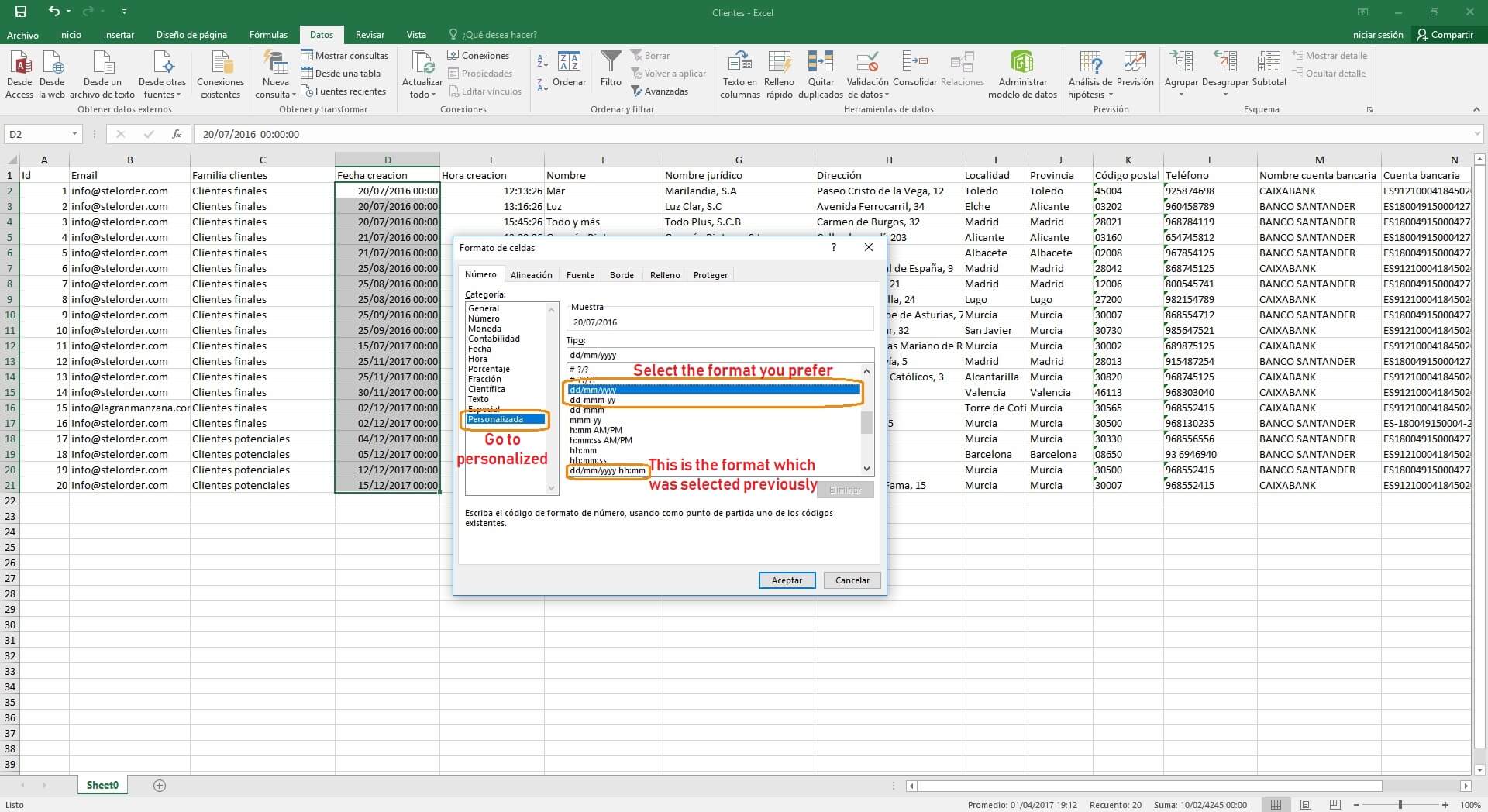 2. How to separate the name of the street and the number?
You should follow the same steps as in separating the date and hour. The only difference is that you'll have to select a comma as a separator instead of a space.
3. How to change the format of the postal code and phone number?
Both postal code and phone number are numbers. Unless you change their format now, you won't be able to process the data later. Mark both columns and click on the exclamation mark which appears in the upper-left corner. Select "convert to number".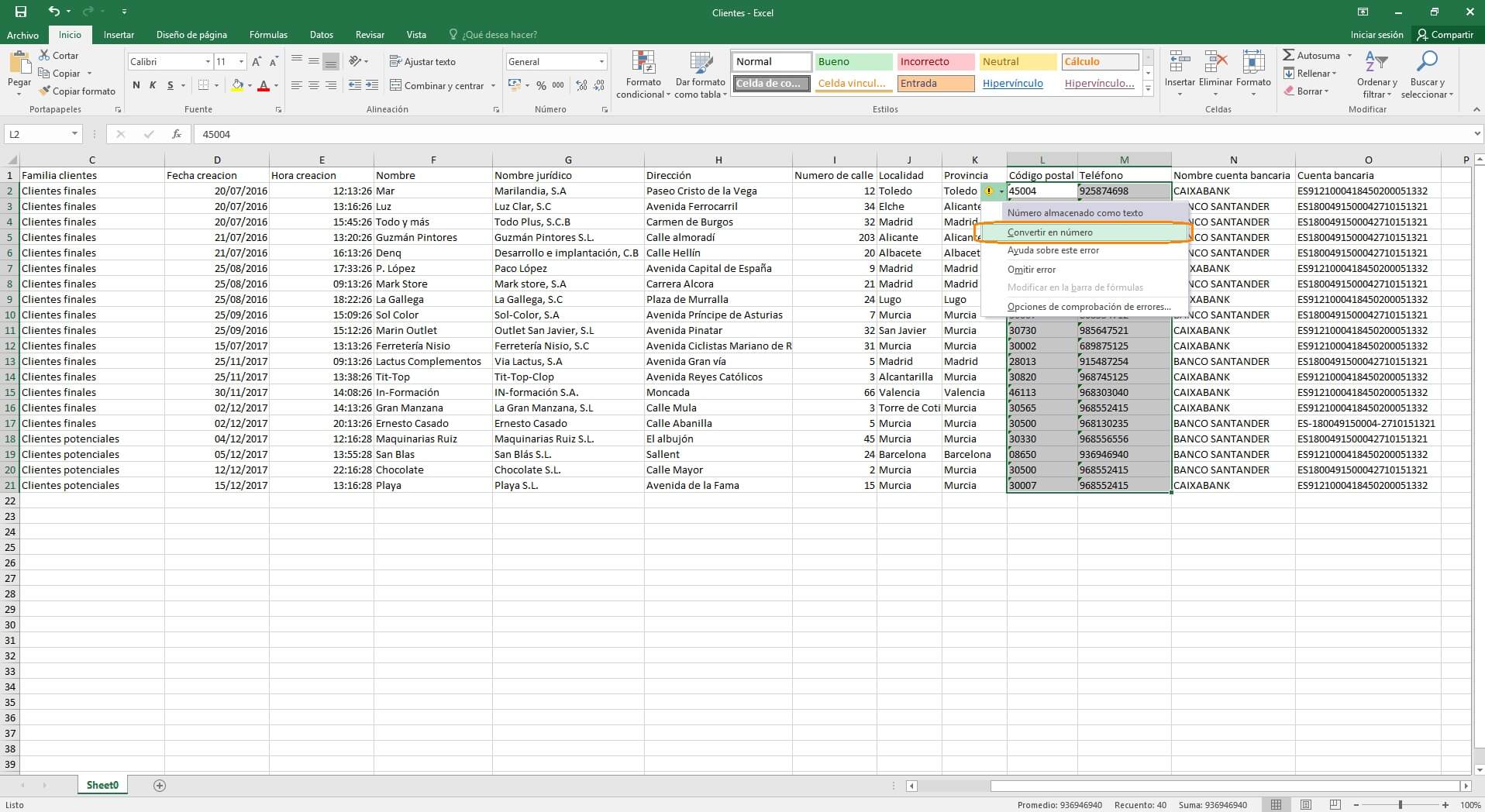 4. How to change the way a phone number is displayed?
By default, phone number will have an xxxxxxxxx format, however, you might want to have it displayed in a different way, for example xxx xxx xxx. It is very easy to do that.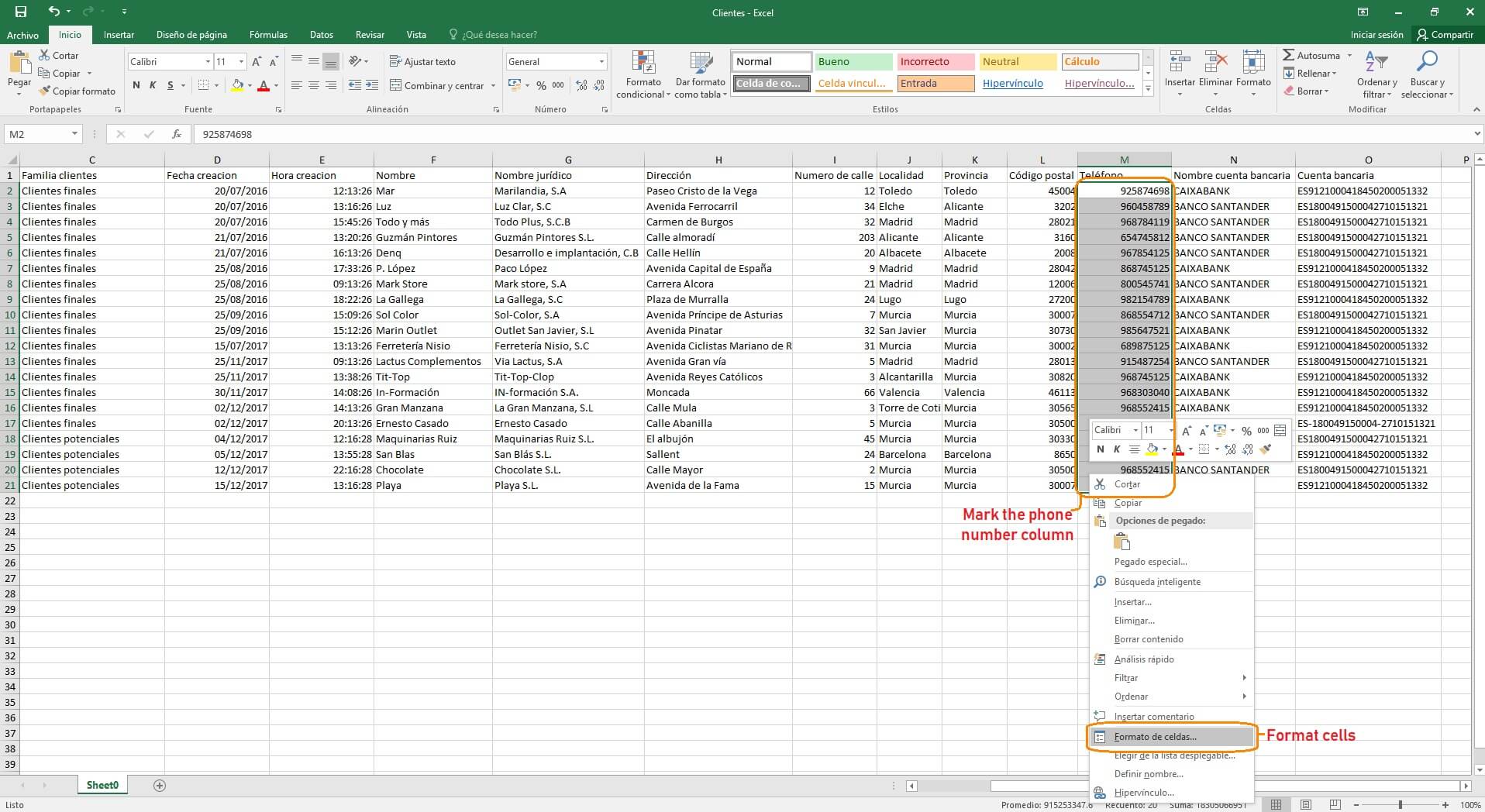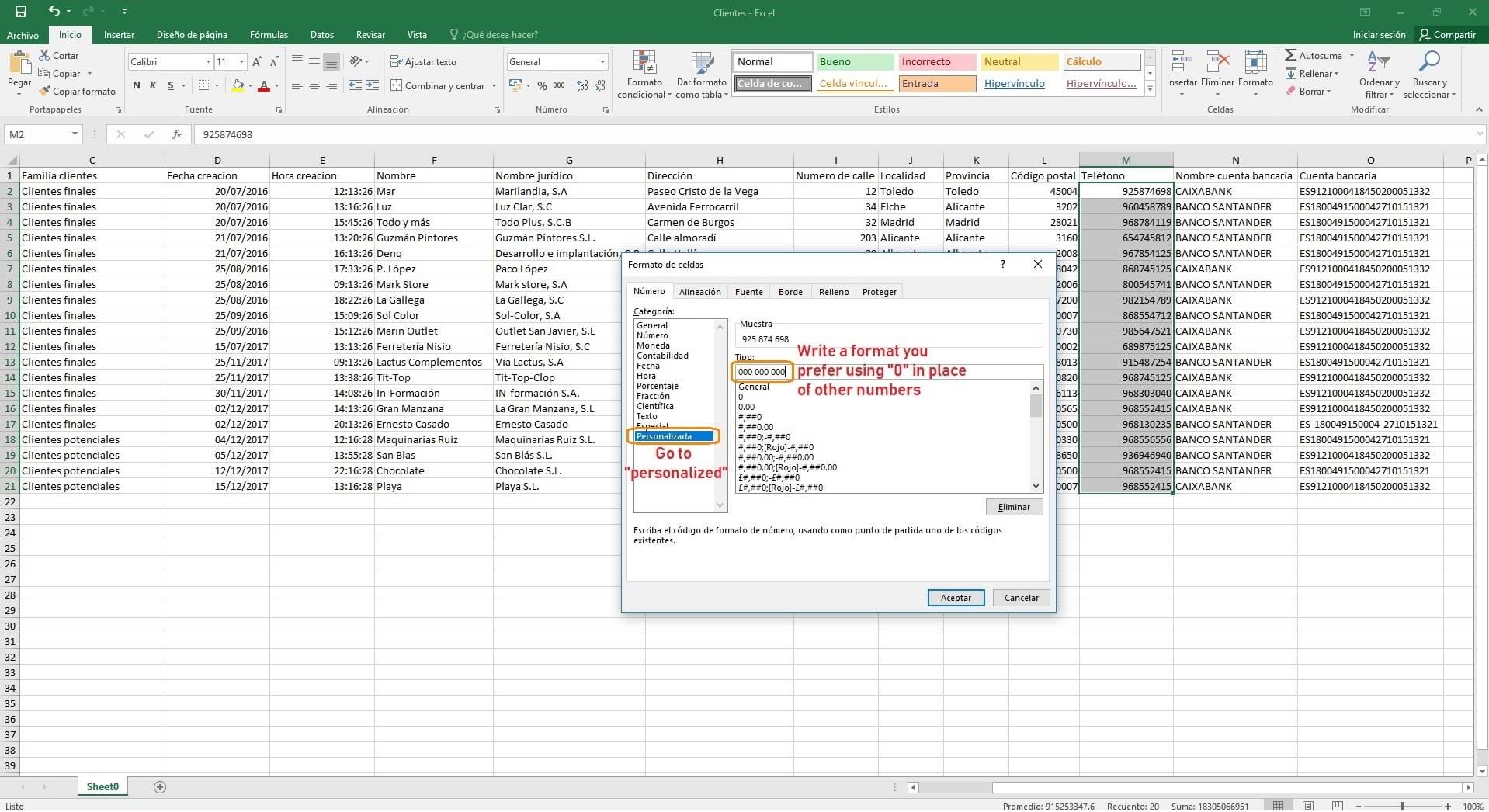 This is the final result: